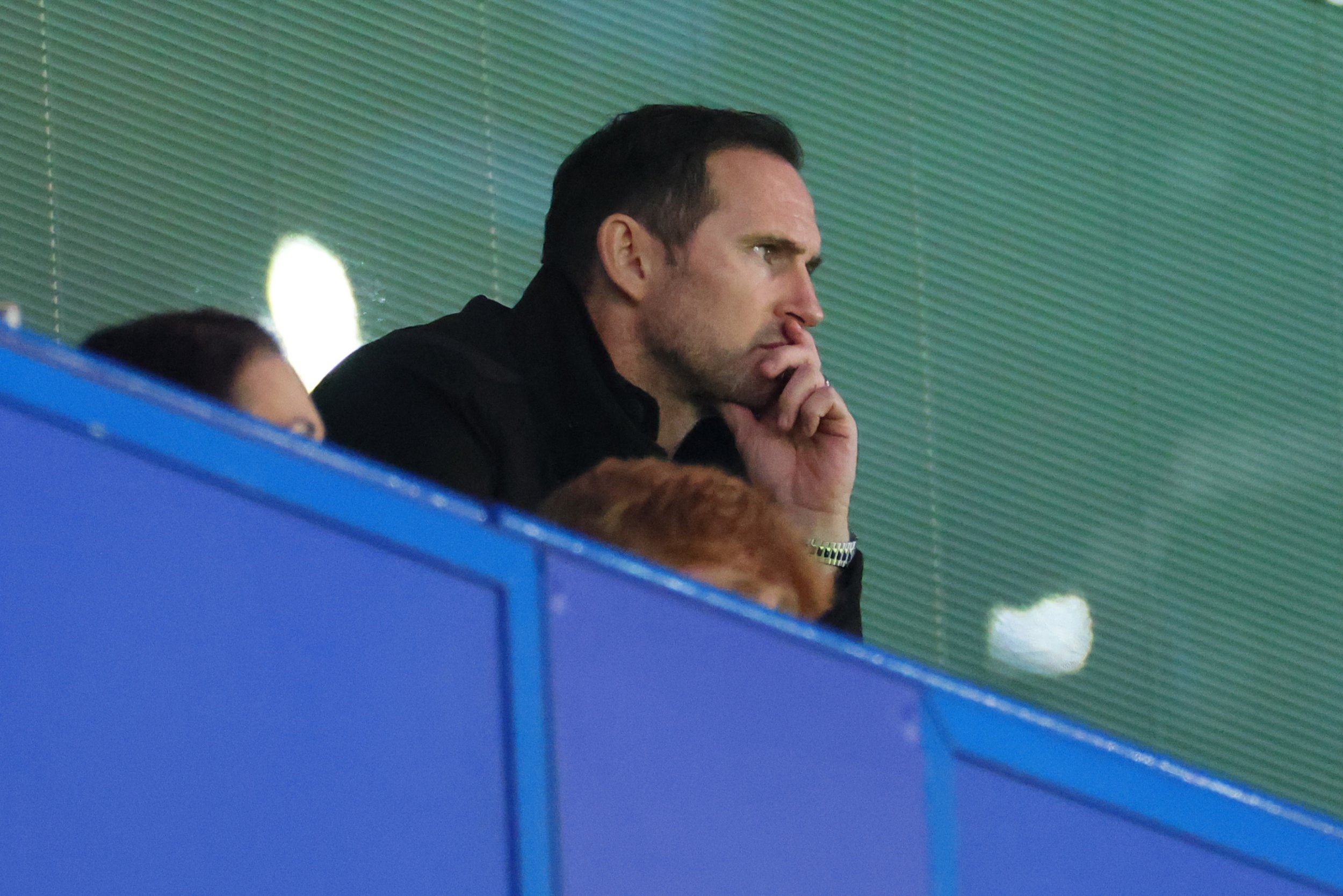 could be offered the chance to manage until the end of the season in a caretaker capacity.
The club legend was back at Stamford Bridge last night to watch the struggling Blues once again fail to score as they were held to a goalless draw by an equally out of sorts Liverpool.
which left the Toffees in the relegation zone.
The 44-year-old's previous spell in charge of Chelsea came to an acrimonious end after 18 months at the helm, during which time he took the Blues to an final and secured Champions League qualification, despite having to work under a ban that prevented him from signing any players for two transfer windows.
last week but would prefer to carry out an exhaustive search for his replacement.
Todd Boehly and the rest of Chelsea's hierarchy are primed to interview as many as seven candidates for the vacant role but Julian Nagelsmann, recently sacked by Bayern Munich, has emerged as the early favourite.
Initially the former RB Leipzig coach had indicated that he would not be keen on taking up a new role until pre-season, .
Still, according to the , Boehly could yet turn to Lampard to steer the Blues through the remainder of a season which is likely to end without qualification for Europe, unless they can embark on another unlikely Champions League triumph.
Chelsea face Real Madrid in the first leg of their heavyweight quarter-final tie next week with Bruno Saltor, who took charge of last night's game, unsure if we will still be at the helm.
He said: 'As it stands I just expect to go home to rest and focus on hour by hour, day by day.
'The owner know the staff are going to be as professional as we can. We try to represent this club the best we can. We know the standards here and what is demanded.'
He added: 'It's been a really difficult 48 hours for everyone because it's not the first time the players have been in this situation this season and they have suffered..
'As a player you invest a lot in the manager. They had a great relationship with Graham and he has been really supportive with them after leaving.
'It was truly difficult for me to enjoy tonight. It's been a really sad time but I've just been trying to focus on being the best version of myself to help the boys.'
, .
, 
 and .