's co-sporting directors have defended their record-shattering spending spree, saying it was a necessity due to an ageing squad and several wantaway players, while they have backed to come through a testing start to the season.
The west Londoners brought in 11 new first-team players this summer after forking out around £400million, breaking the transfer record for the second time in the space of just eight months when they .
Chelsea's spending under Todd Boehly and Clearlake Capital has now eclipsed the £1billion mark, but Paul Winstanley and Laurence Stewart have defended their astonishing recruitment drive and believe such an enormous rebuild had to be carried out.
'We knew there was going to be a big transition,' Winstanley told Chelsea's official website. 'No chance to sit back and relax, that's for sure. Did we think we would oversee a Premier League record of transactions? Probably not.
'But the average age of the squad was high, we had players with contract issues which had been inherited from an ownership change, and then there were players who made it clear they wanted to leave. That needed to be addressed.'
Stewart continued: 'The volume of players out, the volume of players in, the turnaround has been significant.
'But there were certain things we had to achieve for the club, and for the group, this summer because results on the pitch at the end of last season made it clear it wasn't working. We had to make changes to put the club in a better position. We feel we've done that.'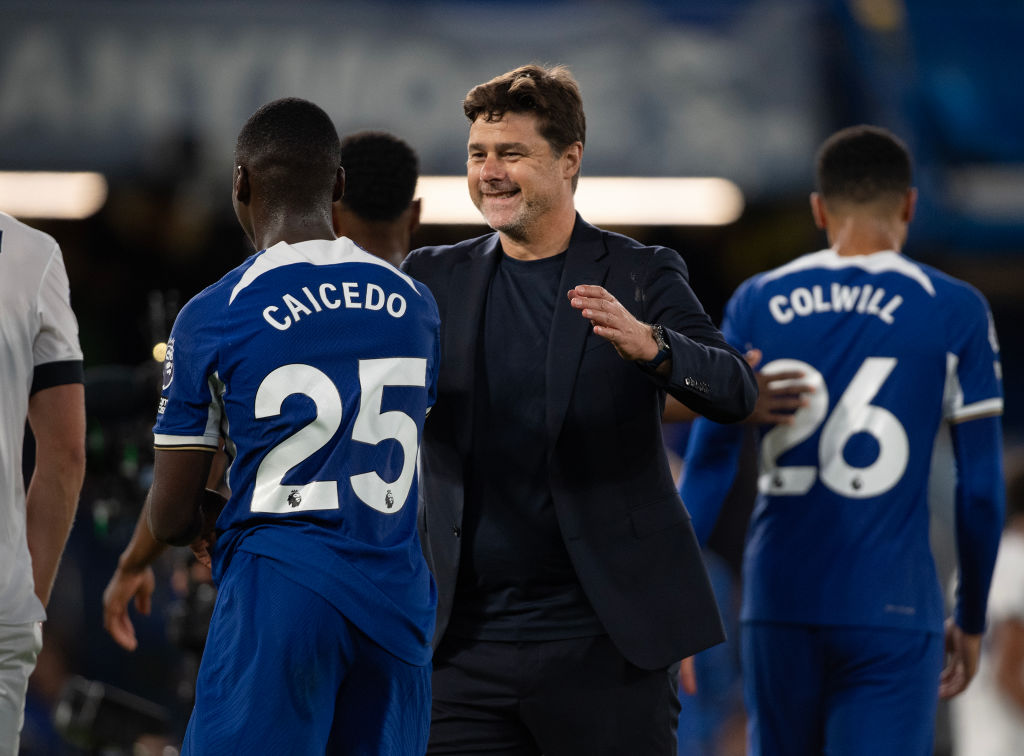 Despite their big outlay, Chelsea are currently sat in 12th place – the same position they finished last year – with one win from their first four Premier League games; there have been some murmurs of discontent from sections of supporters towards Pochettino, but Winstanley and Stewart are convinced he is the right man.
Winstanley continued: 'With this group of players, the excitement is building. You can feel it daily. There will be setbacks, there always are, and it can take time.
'New players, new head coach, different philosophy, and many of the players not being able to complete a full pre-season for one reason or another.
'It won't happen overnight, that's normal, but we are all excited about what the short-, medium- and long-term looks like with this group with Mauricio leading it.
'We want players that want to fight for the club, that want to fight every day for each other, for results, for the supporters, for the staff. This club knows how to win, it knows how to succeed. So it's important to bring in players that align with building something special here and we will get stronger as a team and club as we head deeper into the season.'
On Pochettino, Winstanley added: 'It was a huge appointment for the club and everyone here at Cobham. We felt Mauricio was the right fit and we are even more impressed having spent these early months with him. The way he has gone about it day-to-day, he's had an impact with the players, staff, Laurence and I, and the ownership.'
, . ,  and .