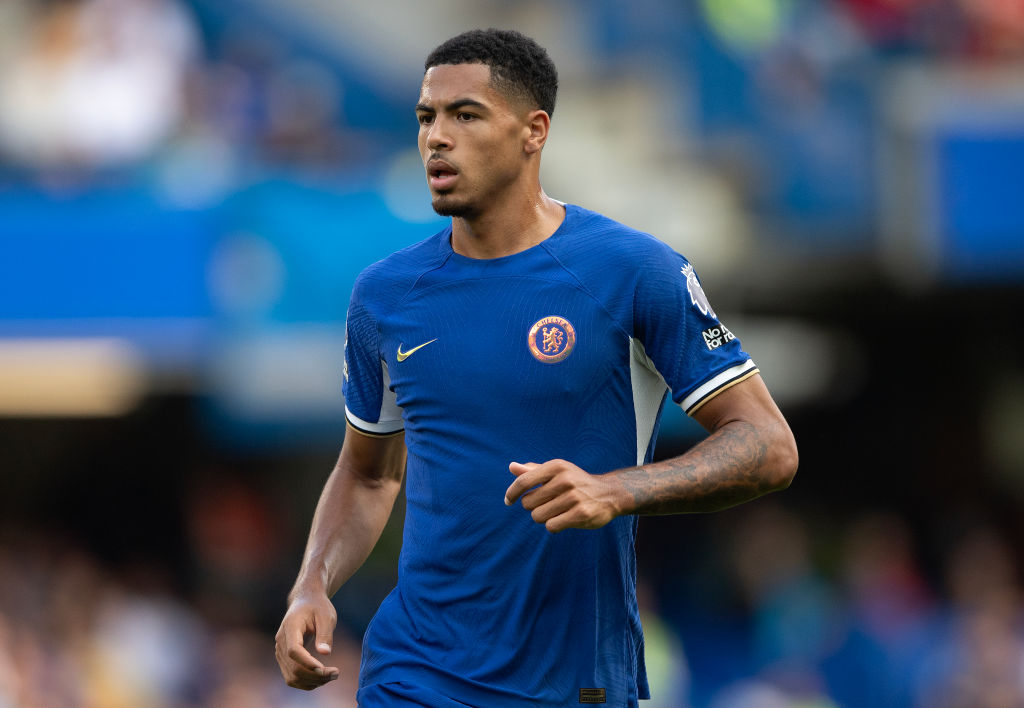 defender provided a surprising answer when asked which player has had the biggest impact on his career so far.
The 20-year-old centre-back has established himself in the Chelsea first team this season after an impressive loan at Brighton last term.
It has seen Colwill called up to the senior team under .
While on duty with the Three Lions, Colwill was asked which player has had the biggest impact on his career.
Despite being with Chelsea for 12 years, having progressed through their youth academy, Colwill named a ex-Liverpool midfielder who now plays for Brighton.
'I'm going to say Adam Lallana,' Colwill said. 'Me, I'm a chilled person and sometimes I need someone to give me a push.
'At first, I didn't really understand why he was always on to me and trying to help me, but once it clicked in my head I realised he was only trying to help.
'I don't think I ever realised how happy and lucky I was to play with him (at Brighton). He has definitely helped me a load. Every day in training.
'There was times when I was having an off day or not feeling like myself, but he was there no matter what, pushing me and pushing me.
'It's made me wake up a bit and realise the opportunity I have got.'
Colwill also credited Lallana for convincing him to stay at Chelsea this summer after Brighton pushed strongly to sign him in a permanent deal.
'I had conversations with Adam,' Colwill added. 'He told me about how much of a good guy he (Pochettino) was and he thinks he is a really good manager and I took that on board when I was making my decision.
'When I finally met him (Pochettino), I realised everything Adam said was true.'