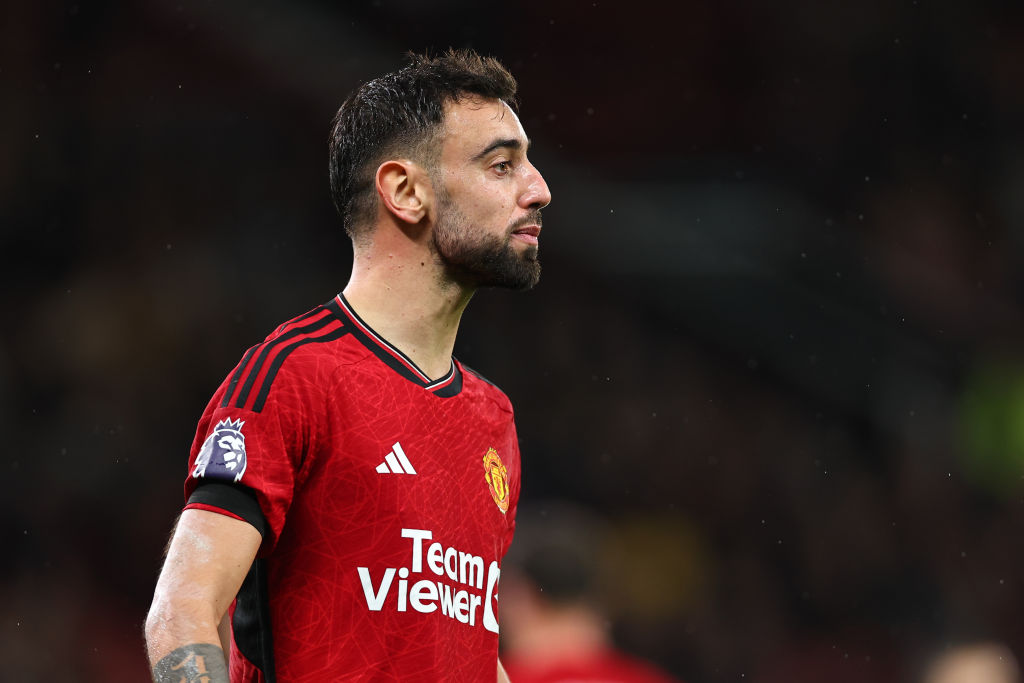 made a major mistake by appointing as captain, according to Chris Sutton.
The influential midfielder was promoted to the role in the after the Dutchman's ruthless decision to strip Harry Maguire of the armband.
Eyebrows were raised when Ten Hag handed Fernandes the responsibility given how heavily he was criticised for his behaviour and attitude during last season's 7-0 defeat against Liverpool at Anfield.
Fernandes was again heavily criticised in the wake of Sunday's Manchester derby drubbing with Roy Keane arguing that it was time to relieve the Portugal international of the captaincy.
Sutton argues Fernandes' attitude is also having a negative impact on his teammates and cited Antony's petulant kick at Jeremy Doku during the closing stages as a perfect example.
He told the BBC: 'When you stand in a tunnel you are looking for your captain to have a presence, a stature, leadership. When the going gets tough they are the ones who step up and drag the team through.
You think of great United captains of the past, [Roy] Keane being one of them. Steve Bruce, who I had so much admiration for. Bryan Robson – brilliant captain.
'Gary Neville – a bit of clout. [Nemanji] Vidic, the same. And then you get this petulant, spoilt kid in Bruno [Fernandes].
'In my opinion, he was never designed to be a Manchester United captain – he doesn't have the right characteristics.
'That is why the likes of Antony are lawless, they do what they like.
'It's then that the captain has to get a grip, but players feel that they can act like they want on the pitch. Marcus Rashford feels that he doesn't have to track back.
'Are you telling me that if Roy Keane was captain of Manchester United [on Sunday] he would have let that happen?'
, . ,  and .