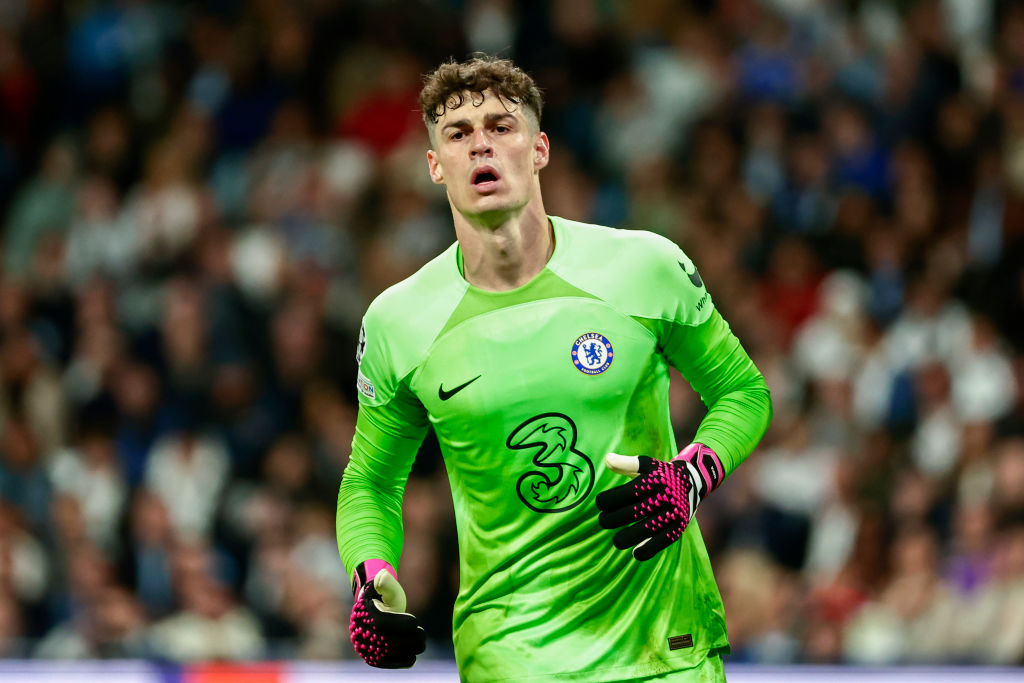 Chris Sutton has slammed goalkeeper for his 'poor error' in 's 2-0 defeat to on Wednesday.
The Spaniard after his low shot went through the legs of Chelsea defender Wesley Fofana.
Arrizabalaga appeared to get a hand on the ball but it was not enough to keep it out and Sutton has argued the 28-year-old should have done 'much better'.
'The second goal, I've got to say, Kepa has to do much better in my view,' Sutton told the BBC. 'It's a poor error at this level.
'I think at this level your goalkeeper has to save that. He's got enough of a hand on that ball to keep it out.
'If [Real Madrid goalkeeper] Thibaut Courtois was in the Chelsea goal he would have saved that.
'That was a huge moment because if Chelsea only lost 1-0 it would have been a far easier task [in the second leg].
'2-0 will be very hard with the attacking talent Real Madrid have. Chelsea were hopeless in front of goal. They're still in it by the skin of their teeth.
'They are lucky Real Madrid did not put them to the sword.'
Sutton also bemoaned Joao Felix's early chance after the forward wasted a huge opportunity to hand Chelsea an early 1-0 lead.
'That Joao Felix chance early on… there is a real lack of conviction,' Sutton added. 'Eder Militao forces him away from goal a little bit but it is still a good shooting position.
'A striker with real confidence would go back across Thibaut Courtois, but all he does is feed it on target and Courtois comfortably saves.
'A striker with confidence would not think about it and fire it into the far corner. That was a massive opportunity.'
, .
, 
 and .