says are buying a 'very good player' in and that the Dane is a 'strong no.9'.
The Red Devils have , though they could end up paying around £72m if Hojlund succeeds at Old Trafford.
United have scored just seven goals in five games this summer to underline their need to sign a striker.
left last November and was replaced by in the January transfer window.
Anthony Martial endured an injury-plagued campaign and he remains sidelined with a hamstring injury that kept him out of the FA Cup final.
Though Hojlund is just 20, he fits the profile of striker that Ten Hag has been so desperate to sign since arriving at Old Trafford.
And Eriksen, who is captain of the national side, says his compatriot will be a brilliant addition to the United squad.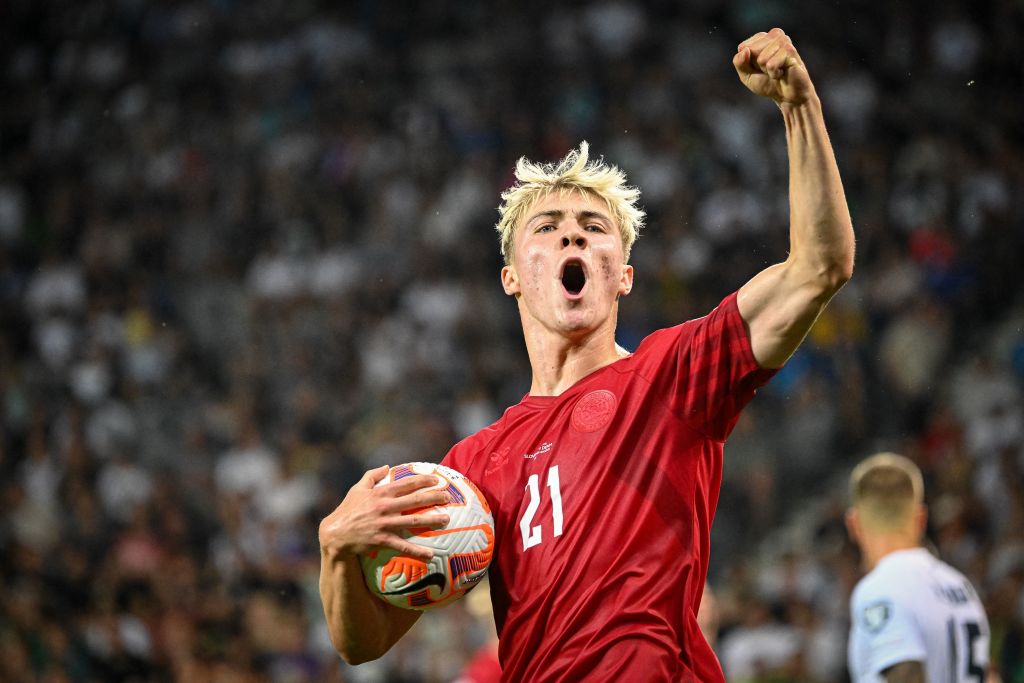 'What's he like? He's a strong No 9. He's developed a lot in the last year from when I first saw him with the national team so, yeah, he's a very good player,' said Eriksen.
Asked why many supporters won't know much about Hojlund, Eriksen said: 'I suppose we don't get enough media attention in Denmark that's why, so people outside Denmark don't know enough.
'He's a nice guy, he's a good player. Like I said, he's developed, turning into just a No.9, which he's played for the national team.
'I have to be honest I haven't seen that many games for Atalanta, but I know how they play and he fitted in well there so, yeah, he's a good player.'
'I spoke to him when we were with the national team last time. Of course, I've said a lot of good stuff and also said some bad stuff!

'But in the end it's what's going to happen.'
, . ,  and .