Danny Murphy believes Mikel Arteta has already told incoming signing he will replace as his No. 1 goalkeeper.
Spain international Raya is .
The 27-year-old will bolster Arteta's goalkeeping options after Ramsdale's deputy from last season .
It would be a surprise if Raya immediately usurped Ramsdale as Arsenal's first-choice goalkeeper given the England star largely impressed last season, helping the Gunners mount a title challenge.
But ex-England midfielder Murphy reckons Arteta has told Raya he is being signed to be his No. 1 and will replace Ramsdale 'pretty soon'.
'It's a really difficult one because most clubs don't have two equally good goalkeepers,' Murphy said on the .
'For obvious reasons that doesn't work. This insecurity kicks in with goalkeepers if they think they could get replaced every weekend.
'I'm surprised because I thought Aaron Ramsdale was brilliant last season. I really like him and his character. I think he's done so, so well so I feel for him a bit.
'When you sit down with a player and pay £30m for him, do you think David Raya thinks he's coming as the No. 2? I think he's been told he will be No. 1.
'I am a bit bamboozled by this one. If Arteta has decided Raya will be No. 1 then fair play to him. But if he's bringing him in to compete, he's causing Ramsdale a bigger problem than he needed to.
'Ramsdale is too good to be No. 2 and so is Raya. I think Raya is Mikel Arteta's No. 1. I think Ramsdale will start the season for Arsenal but Raya will replace him pretty soon.'
Raya has made 161 appearances for Brentford since a £3m move from Blackburn Rovers in 2019 and played all 38 of the Bees' Premier League games last season.
Arsenal legend David Seaman has backed his former club's move for Raya and says even Ramsdale will benefit from his arrival in north London.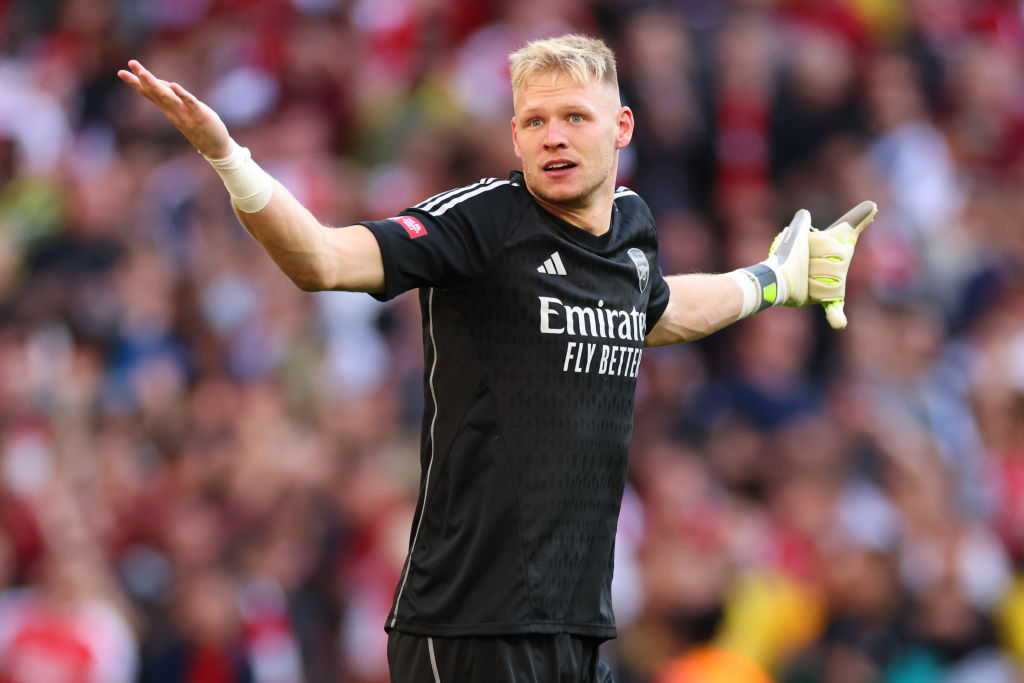 'The only way I can compare this is when Arsenal signed Richard Wright when I was number one,' Seaman told . 'Honestly, it made me a better goalkeeper and I'm sure that's what will happen with Aaron.
'You know, you get a chance in training to show what you can do and what sort of standards you've got to get to and I'm sure that that's what Aaron will do.
'I'm in no doubt that Aaron will take this competition on and like I say, he'll show what he can do and it will definitely make him a better goalkeeper.'
, . ,  and .