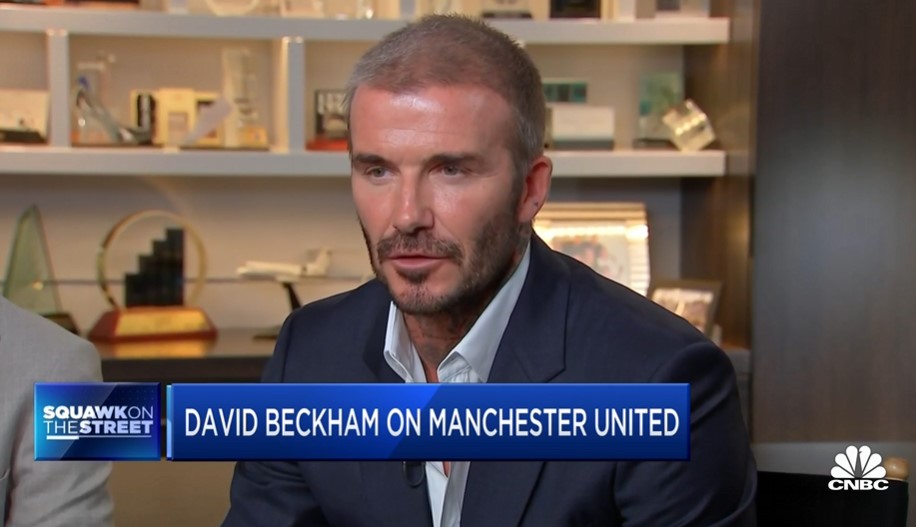 has urged the Glazers to sell but insists he has not held talks with Sheikh Jassim over a potential role at Old Trafford.
The Glazers had initially put United up for sale last November as a clear intent to end their .
However, the Glazer family have now taken United off the mark .
It's understood that the Glazers intend to wait until the market picks up before entertaining new offers for United.
But Beckham believes now is the right time for United to be sold in order to bring 'stability' back to the club.
'At the moment there's been no discussion of that, but everybody knows that I'm a fan and I've been very vocal about the situation at United and that's been happening for a number of years,' Beckham told CNBC.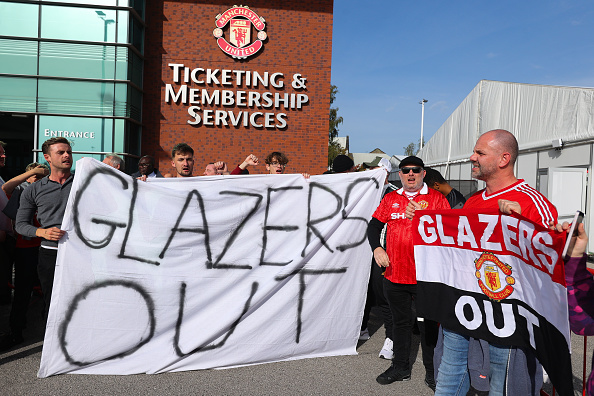 'I grew up at Manchester United from a very young age and there was a lot of stability – same manager, Sir , and same owners.
'Man United will always be Man United, they will always be one of the biggest clubs in the world. Now we need to get back to that for the fans, the players, the coaching staff and the manager because at the moment there's not stability. We need to get the talk back on the field, rather than off it.
'I want to see an ownership group that will take it back to what it should be. I'm not saying the past owners have done a bad job because we've still been very successful on the field and off the field, but for me it's the right time for somebody else to take over.'
Asked if he had held talks with Sheikh Jassim over a potential role at United, Beckham said: 'At the moment there's been no discussion.
'Obviously I have a long-standing relationship with Qatar because of my involvement with PSG. Obviously there's some connection there and people talking about my involvement in Man United because you put myself in Manchester plus PSG and there's a connection so people will obviously talk about that but no discussions at the moment.
'Something is going to happen. I think there will be a takeover, I think it's the right time. We all have our own opinions on who we feel should take over but in my opinion it's whoever cares about the club the most and who can take it back to where it should be.'
, .
, 
 and .