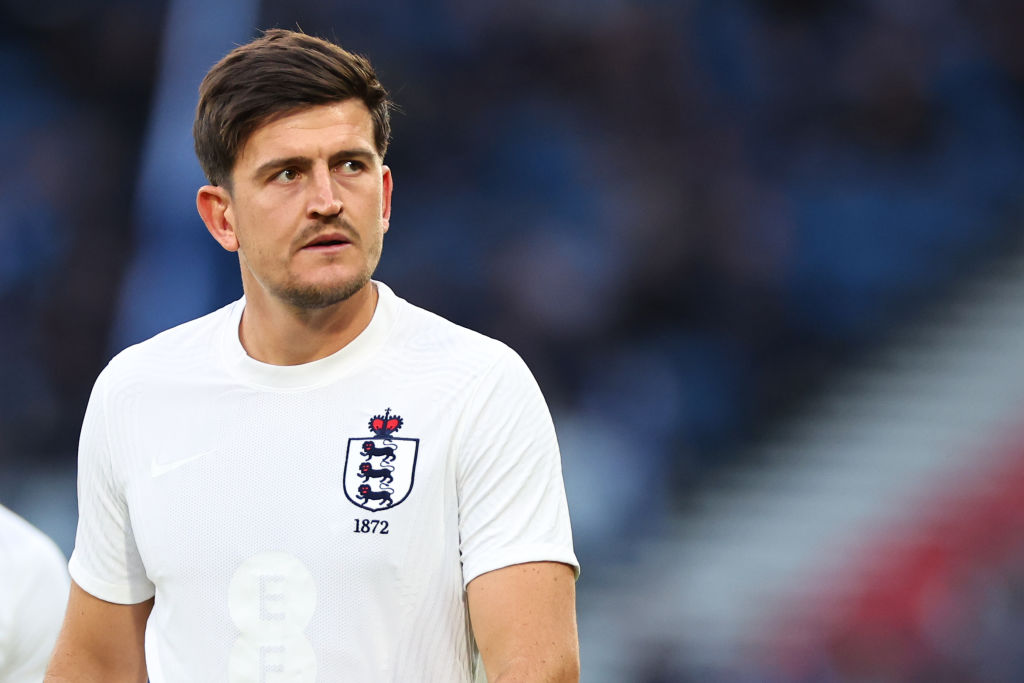 and legend has been in touch with following the 'disgraceful' targeting of the defender.
Maguire was jeered and mocked during England's 3-1 win against Scotland in midweek.
The defender, who entered the fray in the second half, scored an own goal to allow the Scots back into the game before Harry Kane sealed the victory.
It was the latest in a growing list of incidents that have seen Maguire roundly mocked, whether that's by supporters in the stadium or online.
Gareth Southgate called the abuse 'disgraceful', and accused the media of pouring petrol on the flames of the criticism.
Beckham is no stranger to the criticism that a Manchester United player can face when playing for England.
The midfielder received death threats after he was sent off in the 1998 World Cup against Argentina.
And the Sun say Beckham has reached out to Maguire and told him to keep his head held high.
A source told the Sun: 'Becks told Harry to keep his head up. He knows what it's like to be targeted.
'He got through it and is certain Harry can do the same. Getting a message from someone like Becks meant the world to Harry.'
, .
, 
 and .