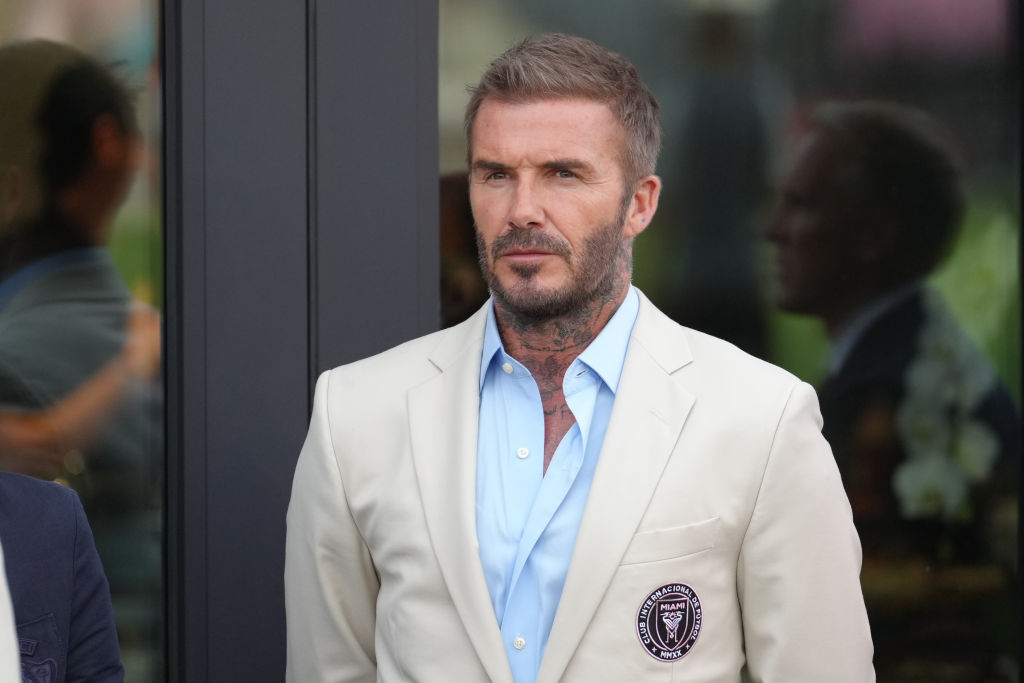 has spoken out on the Glazer family's controversial ownership of his beloved .
The Americans have owned the side since 2005 over many issues such as plunging the club into debt and a lack of investment in the stadium and training facilities.
But the Glazers put United on the market last year and negotiations over a possible sale of the club are still ongoing after last month.
The Qatari banker wants full ownership of the Red Devils but must fend off rival bidder , who is looking for a majority stake which could see the .
United legend Beckham, though, has urged the Glazers to leave United as he told : 'Off the field, as a fan and ex-player, I just want it resolved.
'There has to be a decision (regarding the ownership). Whoever is running your club, you want them to be passionate, be involved, make the right decisions, bring in the right players and invest in the club.
'Because the club does need investment, whether it's the training facility, stadium, on the field… these kinds of big things need to be made and changes do need to happen, especially when you see the likes of Man City and what they're doing.'
Quizzed if it was time for the Glazers to leave, Beckham added: 'I think so. I think it's purely because the fans want it.
'Once you lose the fans, especially at a club like Manchester United, it's hard to get them back.
'Obviously, they (the Glazers) have achieved a lot, and financially, the fact we're even talking about the numbers of what Manchester United will sell for shows the success they've had. But there needs to be change. We've all seen that, we all know that.'