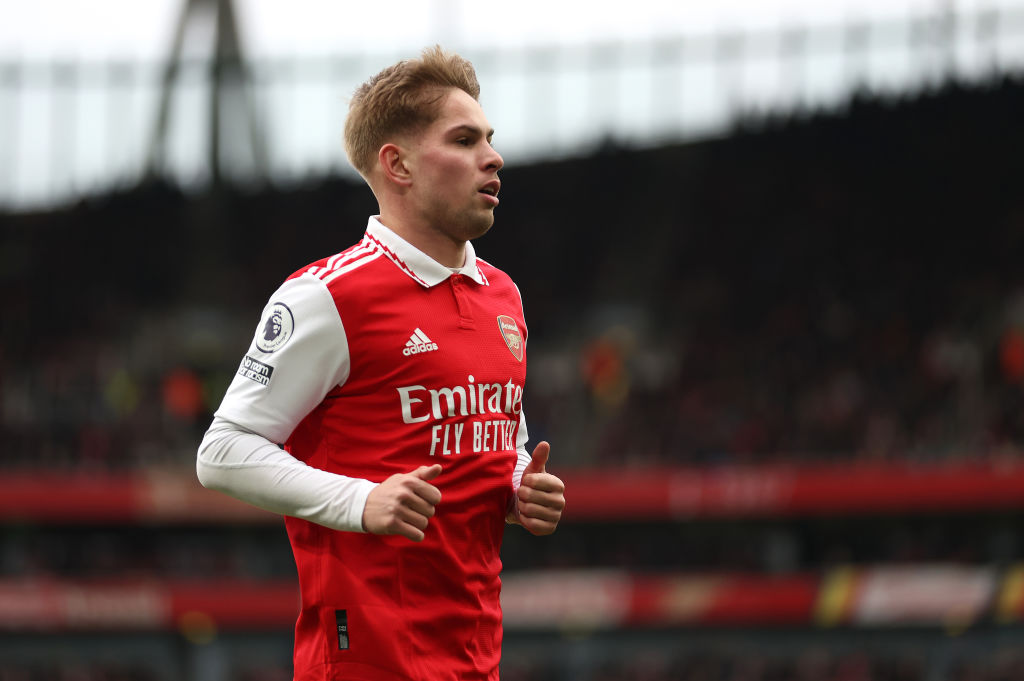 admits he is 'really desperate' as he continues to fight for his place in the Arsenal team after injury struggles which left him feeling low.
The 22-year-old became a regular face in the Arsenal team over the previous two seasons, but things have not gone so well for him this campaign after being forced into groin surgery in September.
Not only has fitness set him back, but so has the fierce competition for places in the Gunners team as they sit top of the Premier League.
The likes of , , , Leandro Trossard, Reiss Nelson and Fabio Vieira are all competing for places and Smith Rowe is finding it difficult to get back into Mikel Arteta's plans.
The midfielder has been in action with the England Under-21s during this international break, scoring in a 4-0 win over France, which has helped him during a time which he admits has been very difficult.
'I'm really desperate to be honest,' Smith Rowe said. 'The team are doing really well and it's obviously something I want to be a part of. I'm working hard every day. Coming away with England is minutes that I really need. I've been struggling with this injury since I was 18 or 19, just before I went on loan to RB Leipzig.
'I was quite low at the beginning. I've never had surgery before. It's been tough, but I'm glad it's all sorted now. I don't feel any pain. I just need to kick on.'
Speaking earlier this month, Arteta said that the homegrown talent knows how much he is appreciated, but has work to do to get back into the team.
'He knows how much we love him, and we know how much we missed him and how much we need his qualities,' said the Spaniard.
'And now he needs to prove it, he needs to prove how much he wants to win, and how much he's going to contribute to this team to be better and win. And he's going to have to show that to get in the team.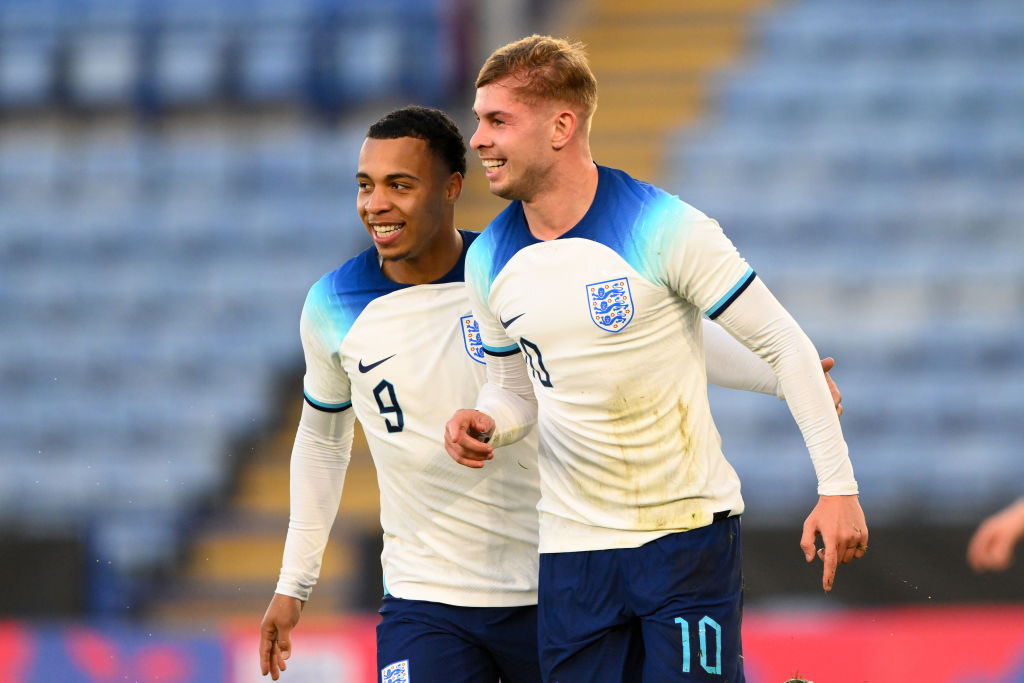 'I think we have to manage his load, but for sure he's in a position where we can throw him in the team at any moment.
'And then it's about how he's coping with the team in general and whether we have to take him off or to use him in the last few minutes of the game.'
, .
, 
 and .