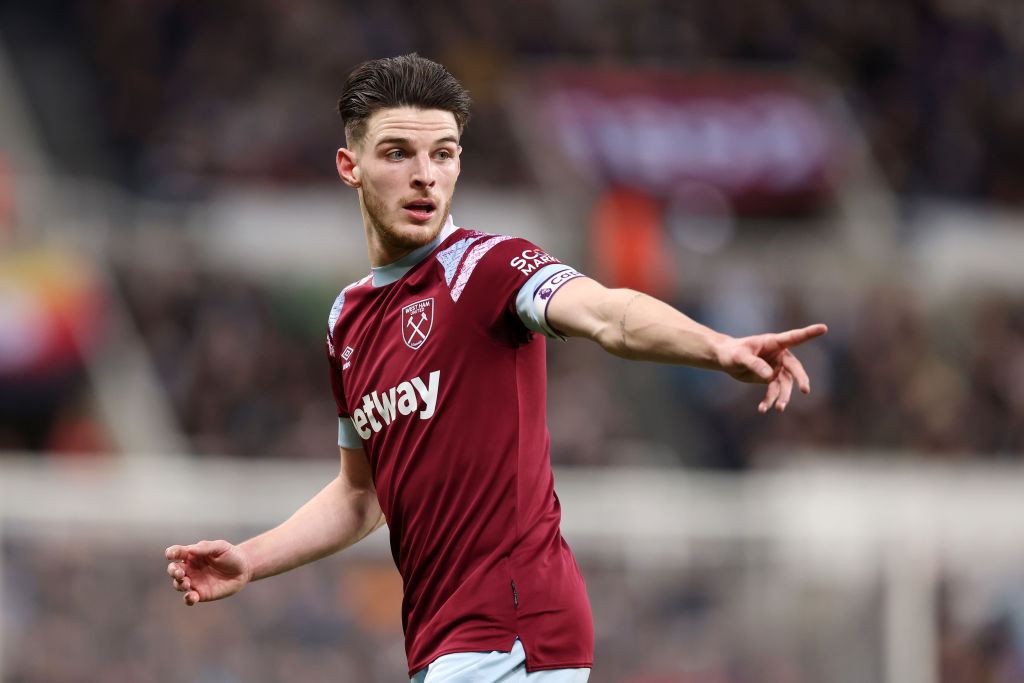 Emmanuel Frimpong feels would 'flourish' at Arsenal due to having better players around him and has named his best three attributes.
and are confident they can sign the  star ahead of , who are long-term admirers.
The Hammers are expected to sell Rice at the end of the season with the midfielder unwilling to sign a new contract in east .
and has already made plans regarding where the England international would fit in his system at Arsenal.
Former Gunner Frimpong believes the 24-year-old would be a fantastic signing for the north London club as he told : 'I think Rice is a top, top class player and he proved that in the World Cup [in Qatar].
'He impressed me more than I thought in the World Cup and he showed me that he had very good technical abilities, good awareness and has good pace to recover when needed.
'I feel that, in an Arsenal shirt and with better players around him, he will be able to flourish.
'So we need to get into the Champions League to be able to attract players like Rice. Who wouldn't want to play in the Champions League in London, for Arsenal?'
Frimpong also lauded Arsenal star Oleksandr Zinchenko and feels the Ukraine international could have got into the famous Invincible team.
'I think Zinchenko definitely, for me, Ashley Cole was very good but Zinchenko makes left back look like he is playing in central midfield,' Frimpong added.
'I think Zinchenko is an incredible player… I don't think Thomas Partey is a better player than Patrick Vieira, but I think Partey would have a shout [too].
'That team was crazy man, they were just on another level. So those two players have definitely got a shout.'