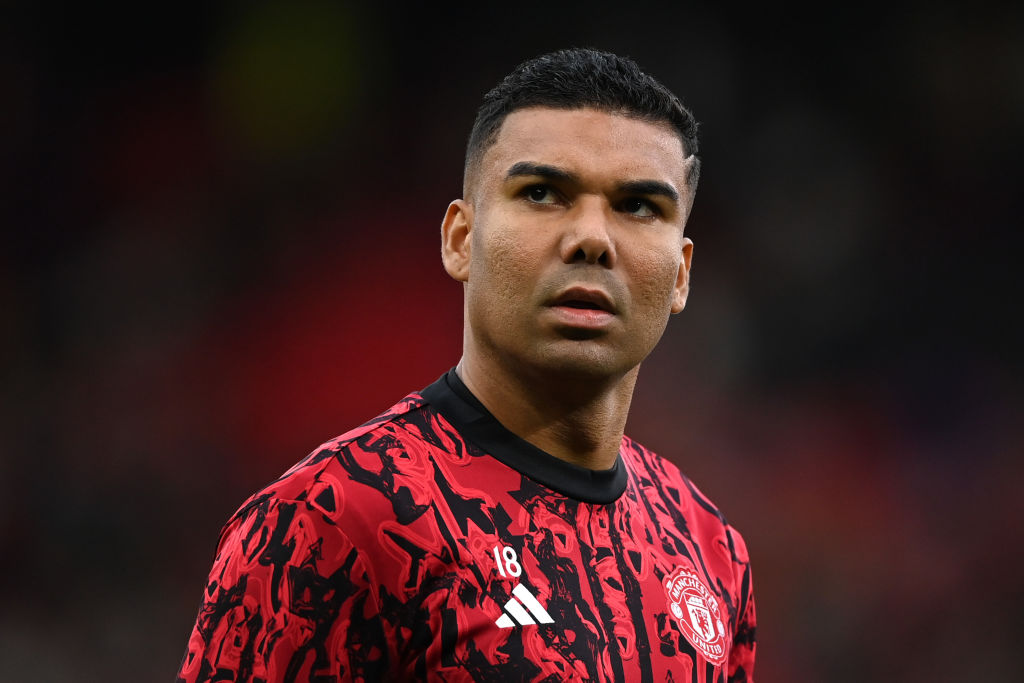 boss has defended 's recent performances and says the side's issues in midfield are the responsibility of the entire team.
The Red Devils have won two of their three matches so far this season but looked very vulnerable in the middle of the pitch against Wolves and went 2-0 down at home to Nottingham Forest .
With Mason Mount and Bruno Fernandes ahead of him, Casemiro has often been left exposed – particularly by the dynamic running of Wolves' midfielders as well as in the second half of their defeat to Tottenham.
There have been suggestions that and the decision to underlined the need to provide more support for the ex-Real Madrid man.
But Ten Hag insists his midfield trio, with Casemiro sitting and two more adventurous players ahead of him, has proven to work while the issues at the start of the season are rooted in the failings of those behind and in front.
Asked about his much-criticised midfield, Ten Hag told: 'When we play with Casemiro and [Christian] Eriksen and Bruno we are very successful.
'It was absolutely a team problem. We analysed and we showed the team where the problem was. It had to do from the back by squeezing. It had to do from the front by late responding or not responding.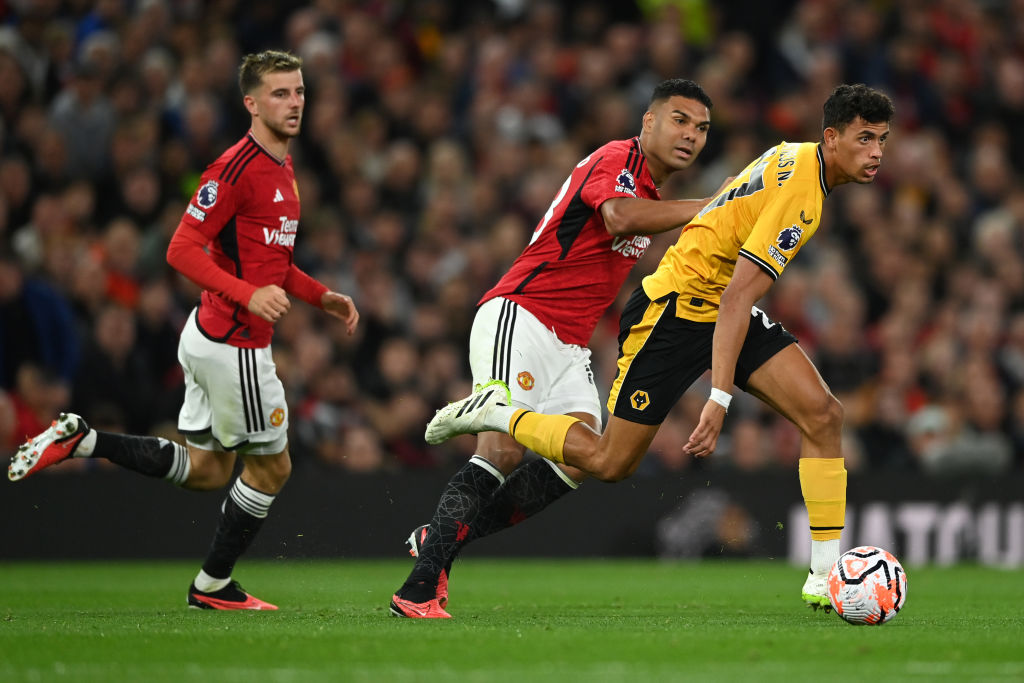 'Act as a team. Not every player matched the standards that they are supposed to do. We worked a lot in the last two weeks on that factor.
'We have to improve. Especially when you face Arsenal who have such a quality team. When you are not in the right organisation, you will get problems.
'We have to avoid such problems by doing the right stuff. We have to demand more from the players.
'We have to match high standards in those moments in games. It is about the front not matching those standards, as well as the back. When you do not match the standards from the rules then we have a problem. Every team would have a problem.'
On why pressing is so important, he added: 'To keep a game under control, to dominate an opponent, the pressing has to be right.
'It does not always have to be higher up the pitch. There will be moments when you can be lower, really low. Our team has the ability then also to be a threat.
'But in my approach I want to always be able to give the fans something. We want to dominate opponents, we want to play proactive football, we want to play dynamic football. Pressing is a part of it. The in-possession stuff also has to be right.'
, . ,  and .