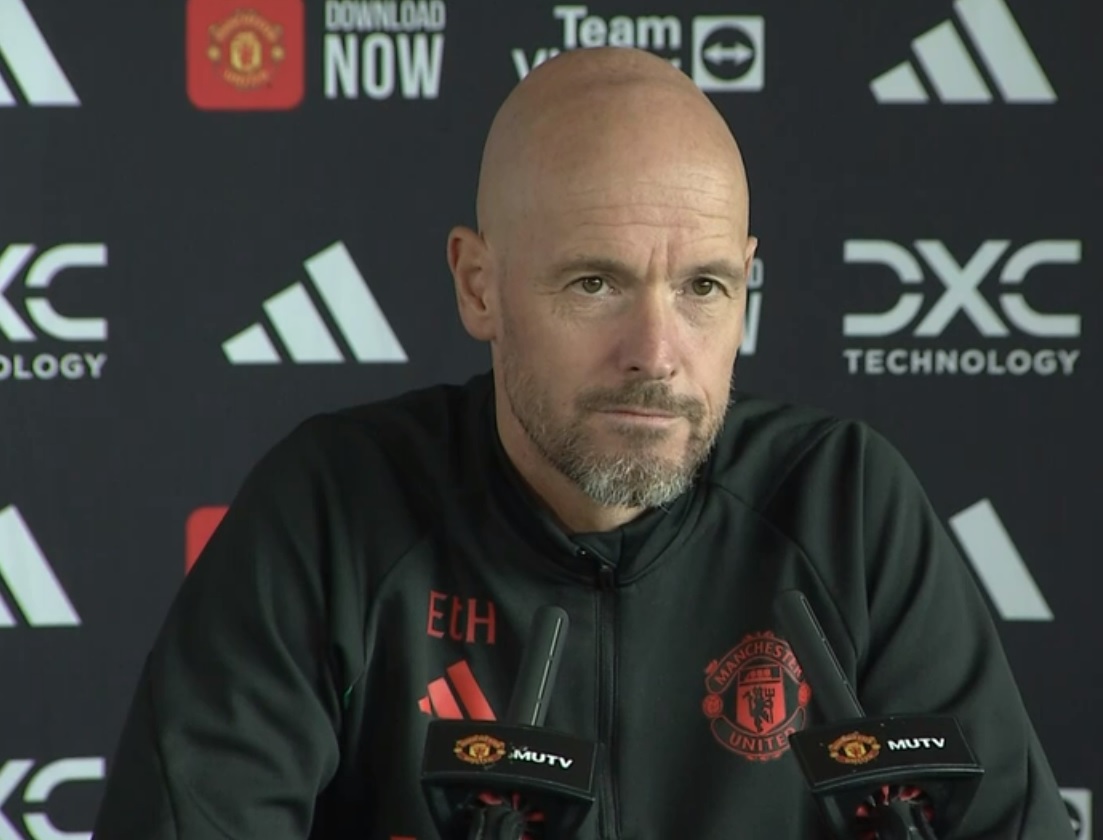 has played down suggestions of a dressing room unrest following reports his players are concerned with his recent criticism of the group.
United have lost four of their last five games, conceding 14 goals in that run during a dreadful start to the season.
The Manchester Evening News reported on Friday morning and believe the Dutchman has his 'favourites' in the dressing room who get an easier ride.
This have also been reports claiming some released in July after a shock U-turn over a new contract.
Responding to talk of dressing room unrest, ten Hag suggested he encourages an open dialogue with the group, insisting he 'knows his players.'
'I don't know if it's a leak but I know opinion, I know my players,' he told reporters on Friday.
'Everyone can make suggestions, we are okay with it. At United, you have to win every game so it doesn't change anything.
'As always, it's about how we play against Burnley, there's no easy game, definitely not against Burnley.'
Ten Hag guided the club to a third place finish and Carabao Cup success last season but there has been little progress in closing the gap on Manchester City and Arsenal in the early stages of this season.
Asked if he is surprised by the size of the job at hand at Old Trafford, ten Hag said: 'No. It's my second year.
'I know it's not always going up, you will have your gaps and you get stronger from it as long as you stay together.
'That's what we're doing. The dressing-room, all the staff, coaches, medical, everyone is united and at United you fight.'
United take on Burnley at Turf Moor on Saturday night, hoping to address their alarming run of form.
, . ,  and .