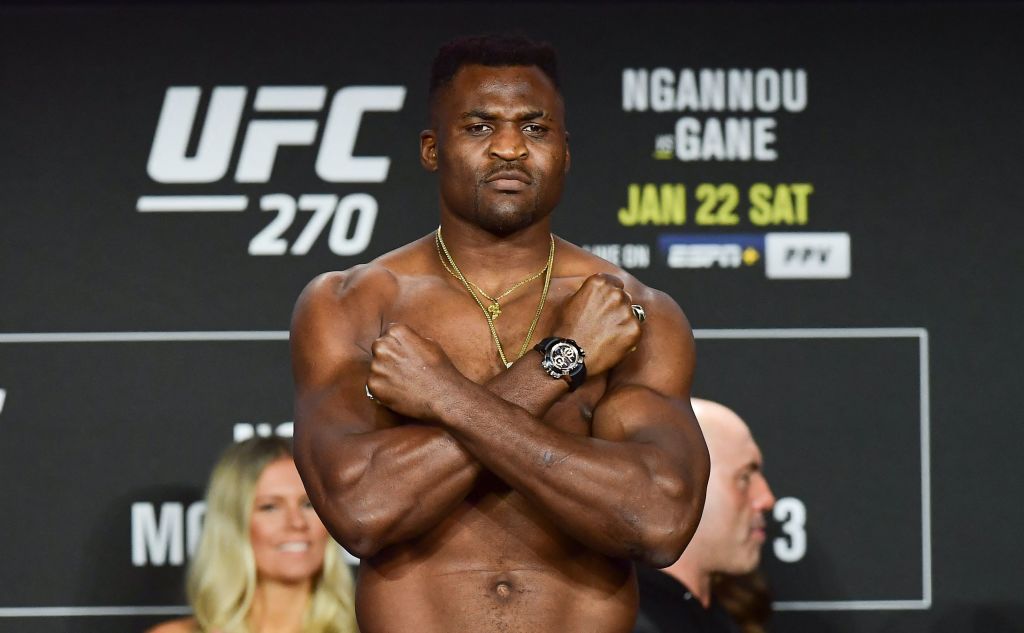 Francis Ngannou will be trained by Mike Tyson for his clash with Tyson Fury in October, adding Iron Mike to his corner in Saudi Arabia.
The former heavyweight champion is moving into boxing to take on the current WBC heavyweight champion in what is likely to be a complete mismatch in Fury's favour.
In a bid to close the distance with the premier heavyweight on the planet, Ngannou has brought in the services of a man who once held that title himself.
'Bringing into my training camp is one of the best decisions I can make to prepare for in the ring at this year's Riyadh Season,' said Ngannou.
'Mike Tyson is an idol of mine in the sport. His experience and boxing IQ will be important to honing my technique under his guidance to win this super-fight. I've been wanting this fight for years and now that it's here, I'm focused on fighting the greatest fight of my career and shocking the world on the most epic stage for the fans in Riyadh.
'October 28th, the world will know who's the Baddest Man on The Planet.'
The 57-year-old former unified heavyweight champion is backing his man to pull off a monumental upset and beat the Gypsy King in Riyadh.
'It is no secret I back Ngannou 100% in this face-off of champions,' said Iron Mike. 'He has one hard punch, and when it lands, it's game over. I am looking forward to working with Ngannou and supporting his transition from the octagon to the boxing ring.
'He isn't a combat novice; he is a world champion. He knows how to compete when the bell rings, but the key will be combining his energy and combat skills into his punches and using his agility to move swiftly around the ring then delivering the knock-out blow. We're here to win.'
, . ,  and .