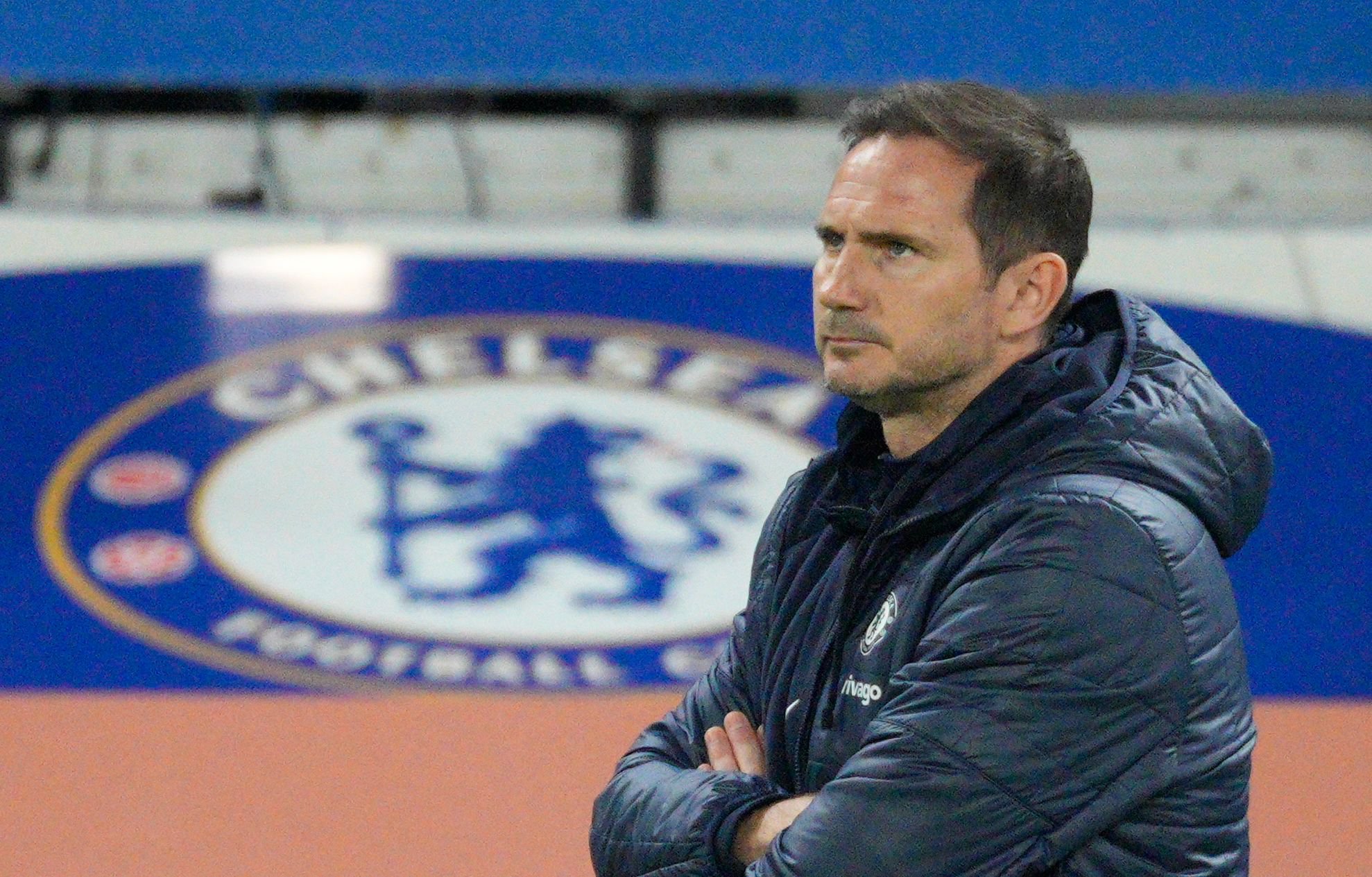 insists he 'completely understands' the boos from Chelsea supporters following their 2-0 defeat at home to Brentford on Wednesday evening.
Lampard suffered his fifth successive defeat as Chelsea's caretaker manager as an own goal from Cesar Azpilicueta and Bryan Mbeumo's second-half strike sealed the win for Thomas Frank's side at Stamford Bridge.
Chelsea's supporters booed the team off the pitch at both half time and full time but Lampard is adamant that his players are 'showing application' in training and during games.
When asked about the negative reaction from Chelsea's supporters during the loss to Brentford, Lampard told BBC Sport: 'I've no problem with that, completely understand it.
'I know these fans very well and they stick by their team. They feel down because they are used to success and they want that success all the time as we all do. I absolutely understand it, we as players and staff have to take it on the chin because they want results.
'I can say to the fans now that the players are showing application. Brentford had one shot on target and scored two goals, that kind of says it all.'
When asked in his post-match press conference if Chelsea supporters will be worried by the club' current situation, Lampard replied: 'Absolutely they're worried because you're a Chelsea fan, you've been used to 20 years of success and you want it more.
'I've no problem with fans booing. I'm not sitting here to go against the fans to say don't boo the players, you're throwing that question out there. Absolutely not.
'I defend the players because I know that they're young lads that want to do well. Is there an issue with confidence? Yeah. Is there an issue with the balance of the squad? Maybe, yeah.
'But when I say people don't understand I'm not patronising everybody and expecting them to have an idea of what's going on behind the scenes but when you work with it, you understand this Premier League. If you think Brentford are going to come and turn around and have corners and throw-ins against you and you're going to walk that game, that's not the case anytime.
'When you're in this moment of a lack of confidence it can be difficult to win a game. When you say I'm exonerating the players, far from it. I'm just supporting them in the fact they're in there disappointed because they wanted to win that game today and they performed, in my opinion, like they wanted to win it. Are they short on confidence? Yeah. Are we dynamic in the final third? No. Have we been for a long time before I came here? No. So, those things are not things that are going to turn overnight so we have to keep working.
'I understand the fans are booing. I don't think anybody is saying they can't believe that is the case today. They want us to win. When we win, they cheer. When we lose I can absolutely understand them being disappointed.'
, .
, 
 and .