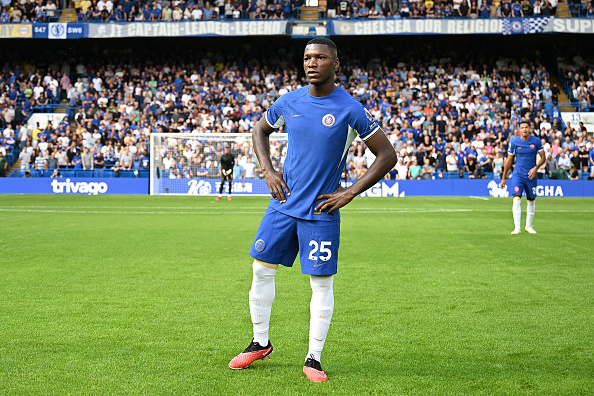 Former defender Frank Leboeuf has singled out four players at his old club for criticism, including record signing .
The Blues from Brighton but he has struggled so far in west .
Caicedo as the Blues lost to West Ham at Stamford Bridge on Saturday.
Leboeuf feels that Caicedo, along with fellow midfielder Enzo Fernandez, are struggling with confidence which is making them only 'do the minimum'.
The Frenchman also admitted that he has been left 'upset' by defenders Thiago Silva and Axel Disasi for not taking enough attacking risks.
'I think it's a matter of confidence for the Chelsea players but also how you make them play and how you can turn and twist their brain,' Leboeuf told .
'It's not that they're not good players, but they don't know what to do.
'The only thing they think is, 'I don't want to lose the ball' – which is why we see Enzo Fernandez and Moises Caicedo and some others not taking any risks.
'They don't want to be booed and they don't want to be criticised so they do the minimum. That's the thing.
'I was getting a little bit upset with Thiago Silva and Axel Disasi because they don't take enough risks. They should go [forward] and outnumber [the opposition] but they don't do that, it's too simple and it doesn't work.'