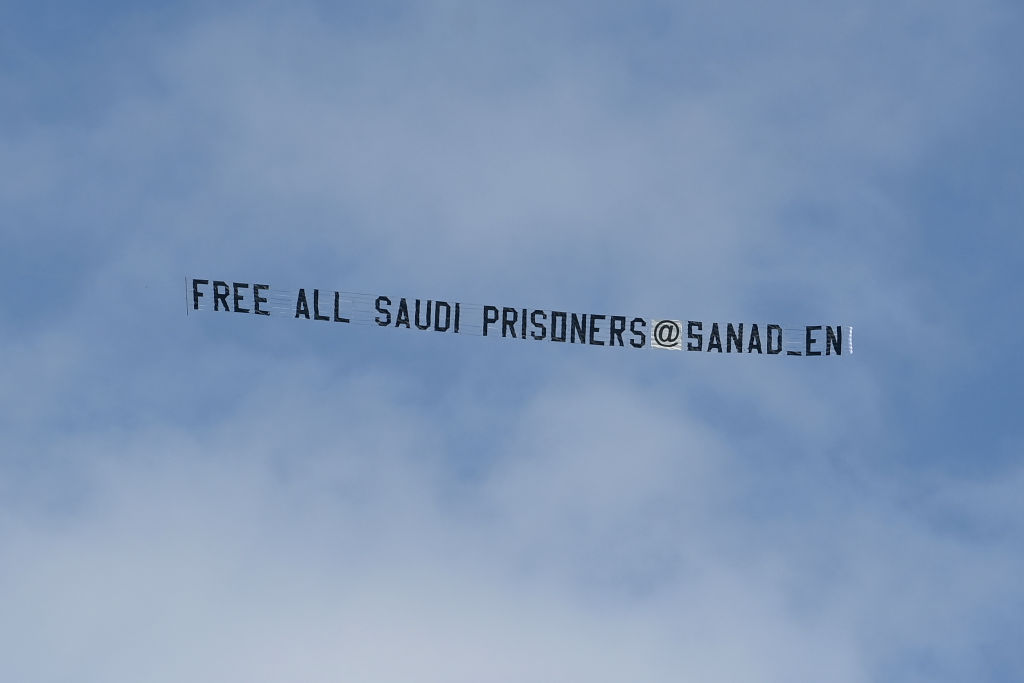 A banner that called for the release of 'Saudi prisoners' was flown over St James' Park ahead of 's clash against Arsenal this afternoon.
The Magpies were sold to a Saudi-backed organisation in 2021, with the Saudi Arabia Public Investment Fund buying out Mike Ashley's control of the club.
The Saudi regime has been roundly criticised for its long list of human rights breaches, which includes its treatment of the LGBTQ community, imprisonment of dissenters and exploitation of migrant workers.
Numerous Premier League clubs appealed the Saudi-backed takeover of Newcastle but the Premier League were satisfied that there was enough separation between the bid and the Saudi state.
But that hasn't taken any of the heat away from the club and a plane was flown over the club's high profile clash against Arsenal this afternoon.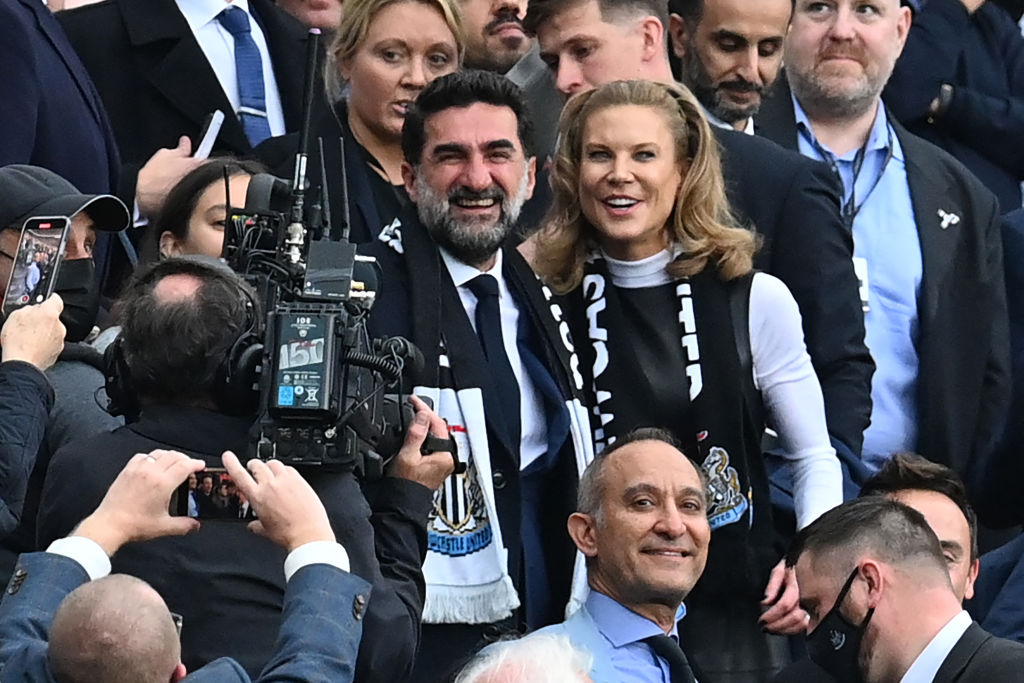 The banner read: 'FREE ALL SAUDI PRISONERS'.
That was followed with a Twitter handle of SANAD_EN, relating to the Human Rights Organsition: 'Standing Against Nefarious and Arbitrary Detentions.'
The £305 million takeover of Newcastle passed Premier League tests after they received assurances that the Kingdom of Saudi Arabia would have no involvement.
However, recent papers in the United States suggest that Newcastle chairman Yasir Al-Rumayyan is a sitting member of the Saudi government.
, .
, 
 and .