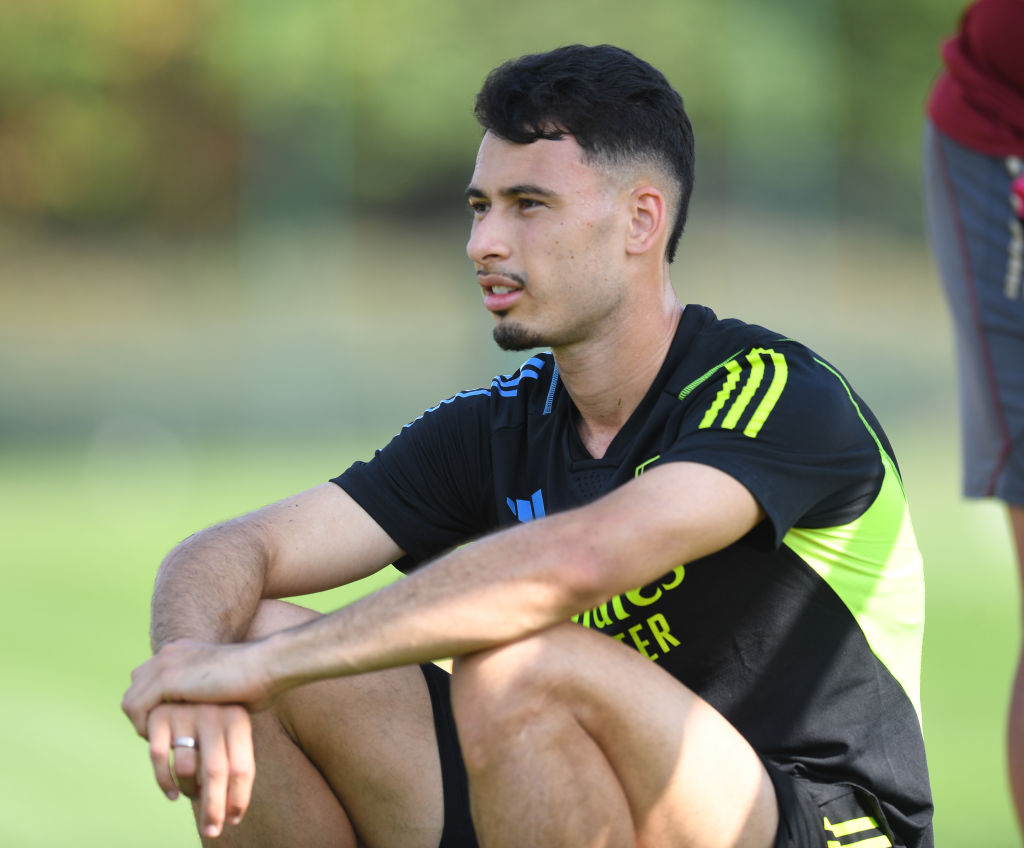 Mikel Arteta is refusing to rule Gabrie Martinelli out of Sunday's north derby against .
The Brazil international suffered a hamstring injury against last weekend and missed Wednesday's 4-0 victory over PSV Eindhoven.
'With Gabi we are still assessing him, so let's see if he can make the game or not. Thomas for sure is out and the rest are hopefully available,' said Arteta at his pre-match press conference.
'We still have two training sessions but there is no big issues from midweek.'
Asked if Martinelli had been ruled out at this stage, Arteta replied: 'No.'
which has seen him commit his future to the club until 2028.
'It's great news for the club and for the team. I'm really happy for him, he deserves it,' said Arteta who has transformed the career of a player who had struggled to live up to his reputation during a difficult period at Real Madrid.
'There are many ways to make it and many pathways to make it. I think he's found his place where he is loved and respected by everybody.
'Players don't have to look for a ceiling but look to be better every day and be humble. If you have players around you to make you better that is a big bonus and I think the players around him elevate his qualities.'
'I think there are a lot of things, but mainly what we're doing as a club, I just want to be a part of that,' Odegaard added when asked why he saw fit to extend his stay at Arsenal.
'I'm really excited for what's to come, so it was an easy decision to stay here for longer.
'My story has been a bit different. I moved when I was 16 and then changed teams here and there on loan, so for me it's been a key thing to find a place where I could really settle down.
'I've felt at home here since the first day; I just felt great. This is definitely my home, I'm so happy to be here and to sign a new deal.'
, . ,  and .