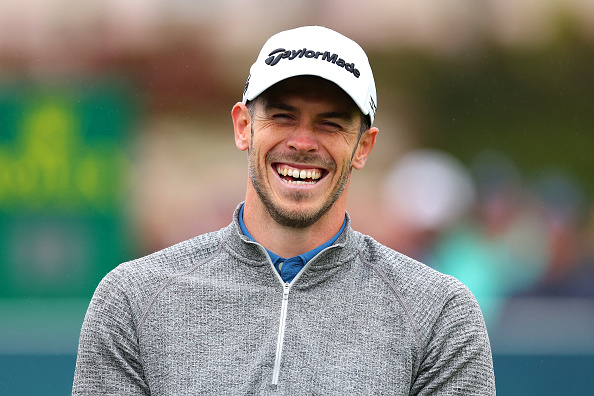 has aimed a cheeky dig at after fellow Welshman and former Gunners star Aaron Ramsey made a jibe at last week.
Ramsey expressed his disappointment that Wales star Brennan Johnson had left to join Arsenal's north London rivals Spurs this summer.
'I wish it weren't to Tottenham,' Ramsey said about Johnson's move to Spurs while on international duty.
'The potential he has is quite scary and hopefully he can take those next steps and go to the next level.
'He's going to be important for Wales as well. He's going to be huge for us over the years to come and we're all excited that he has another platform to go on and improve himself again.'
Former Tottenham winger Bale, asked if he felt Johnson had picked the right club this summer, said on Wednesday: 'For sure. Better than Arsenal.
'He's doing well. I think the more that he plays in the top flight now, the better that he'll get.
'Like you said, the skies are the limit. As long as he's playing football, improving and doing well, it's good for Tottenham and good for Wales.'
Bale also shared his views on new Spurs boss Ange Postecoglou, with the north Londoners having made an impressive start under the Australian.
'It's great to see, I think they've got their style back, that's something the club was obviously looking for as well, seeing how he performed at Celtic,' Bale added.
'A great start, hopefully there's still more to come from the team.
'They'll obviously just keep getting better and better with the new manager and a new kind of style.
'Hopefully they can put themselves up there and give themselves a chance.'