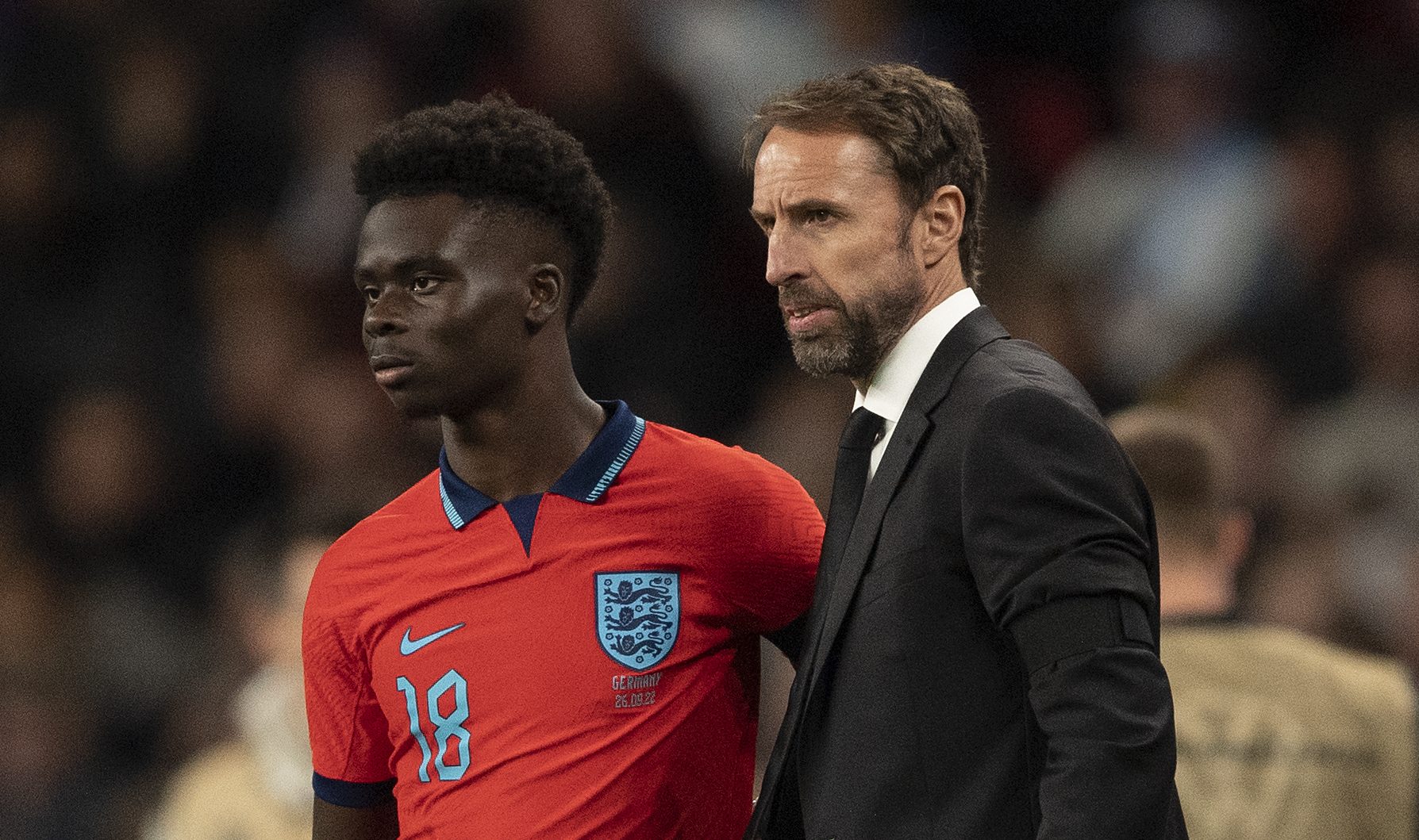 England manager insists he will take no risks with 's fitness during the upcoming international break.
Saka is a doubt for 's Premier League clash with this weekend .
The 22-year-old has been hampered by an Achilles injury since the end of last season, while Mikel Arteta has been accused of over-playing the winger after he was substituted late on in the 4-0 win against Bournemouth last weekend.
, but Southgate is adamant that he will take no chances with the winger's injury concerns.
'I can only go via what Mikel has said about the last few games,' said Southgate.
'He is in contention for the weekend so we've obviously got a very important qualifier. We look after the players as well as any country.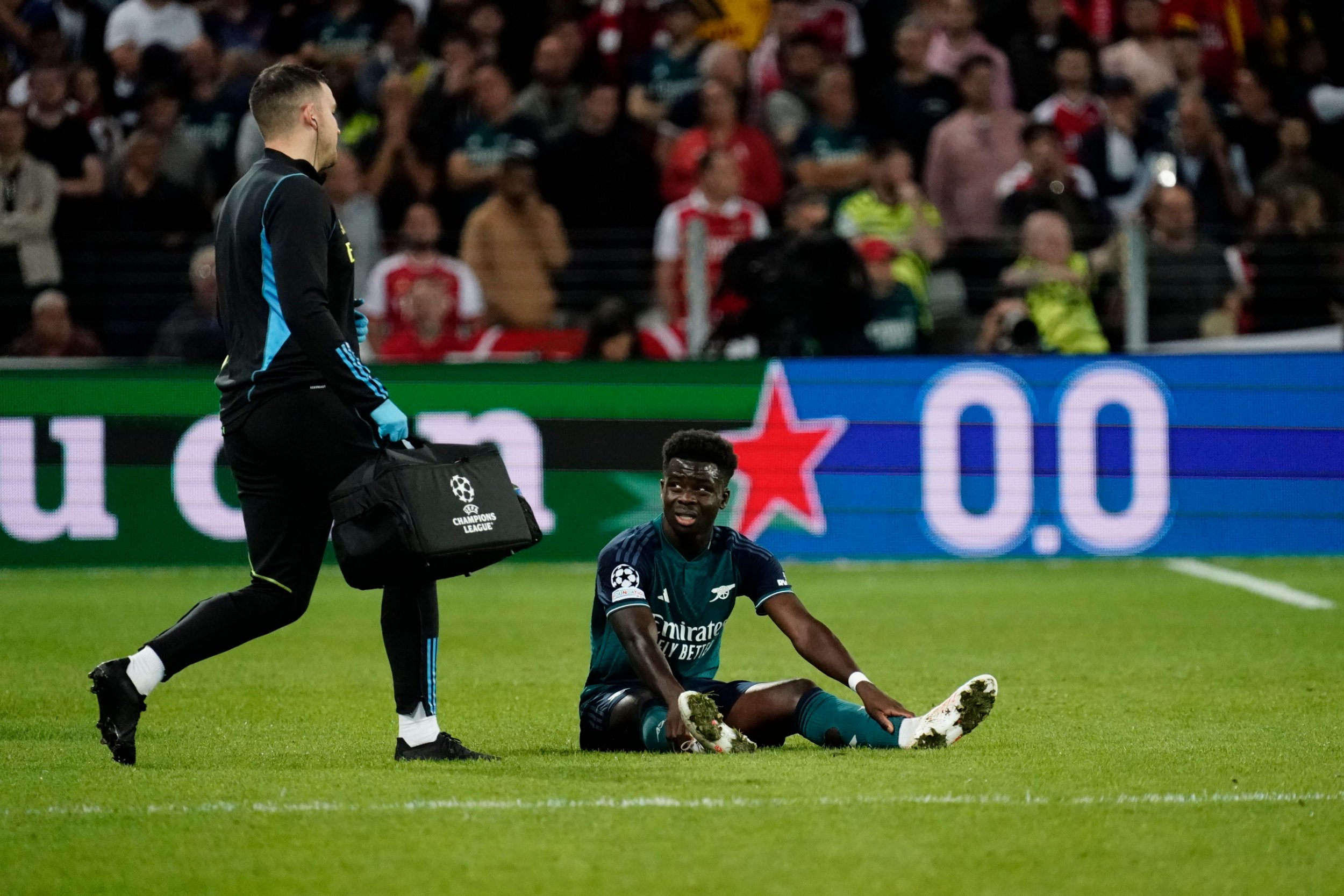 'There's always a focus on our players because they are playing their club football, in the main, in and then we are playing here as well. Whereas all the other countries call the players that are playing in the and nobody looks at how they look after them and how they train them.
'When we have really good dialogue with all of their clubs, I think they pretty much all would agree that we probably give better feedback than every other nation. They have trust in us that we make decisions that are right for the long-term whenever we can.
'We only have 10 matches a year. And there's been times when… Bukayo, for example, we haven't always played. But there are certain key games where, if it's possible to have your best players, then you do want to have them.
'So we've got that responsibility of qualifying for the country but, I've been a player. I've never ever taken a risk on a player's physical wellbeing. And nor would I.'
, .
, 
 and .