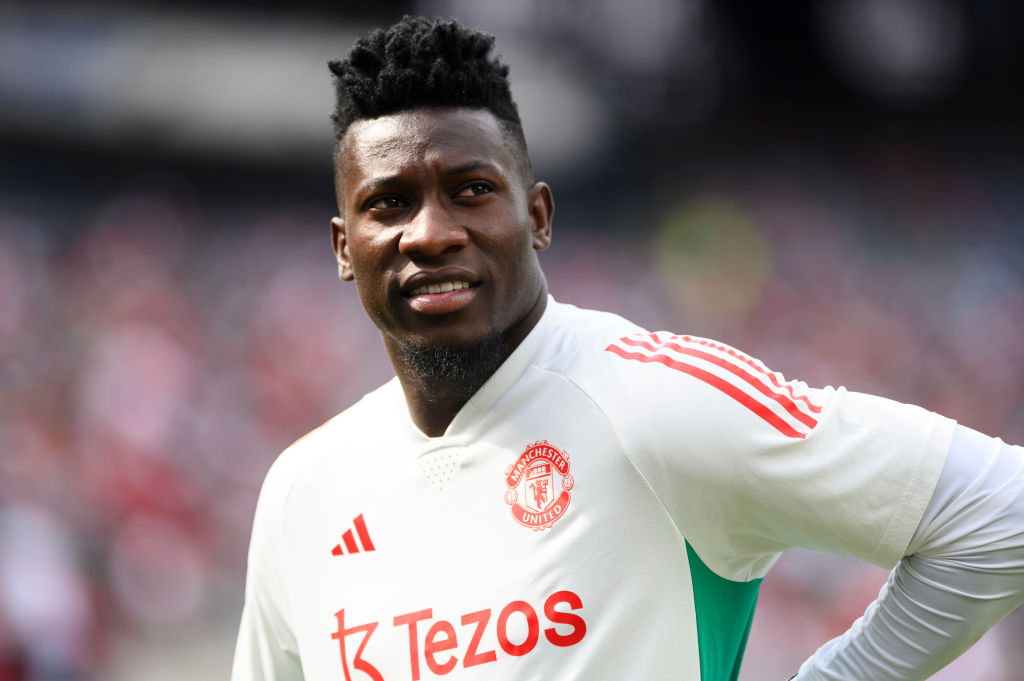 Gary Neville admits he is 'a little bit nervous' about Manchester United's forthcoming season with 'unknowns' in and coming into the team.
Onana and Hojlund are two of the Red Devils' big summer signings as the goalkeeper arrived from Inter Milan and the striker from Atalanta.
After replacing in goal, Onana will be a regular in the first team, while Hojlund may only be 20 years old, but looks likely to become 's first choice centre-forward due to a lack of options elsewhere.
Neither have played in the Premier League before and the Manchester United hero is concerned about the bedding in process, with both needing to settle in very quickly.
'The reason I'm a little bit nervous about United's season is that you've got these two unknowns at either end of the pitch that really have to hit it off for to be better than last season,' Neville said on
The former United defender has particular sympathy for the role that Onana is taking, which he believes is the most difficult in English football.
'I've said it before I think its the toughest position in football, Manchester United's goalkeeper,' he said.
'You come under more scrutiny than any other player in English football if you're United goalkeeper. I wish him all the best because he's going to need that personality, that character because people will get onto him.
'Every media organisation, every pundit, every fan from every other club, if he does make a mistake we know what's going to happen on every single occasion.
'And I think the lad at the other end as well, Hojlund, centre-forward for Manchester United. I think they're the two position that will get put under most scrutiny and they're the two that are really going to have to settle in.'
Onana is set to make his competitive debut for the Red Devils on Monday night against Wolves in the Premier League, while Hojlund is recovering from injury as he arrived in Manchester.
A statement from the club on Monday read: 'It's likely to be a few weeks before we see him with his boots on, due to a small issue he sustained in pre-season with his former club.
'Rasmus's recovery is progressing well however, and we already know he'll be itching to get out there as soon as possible.'
, . ,  and .