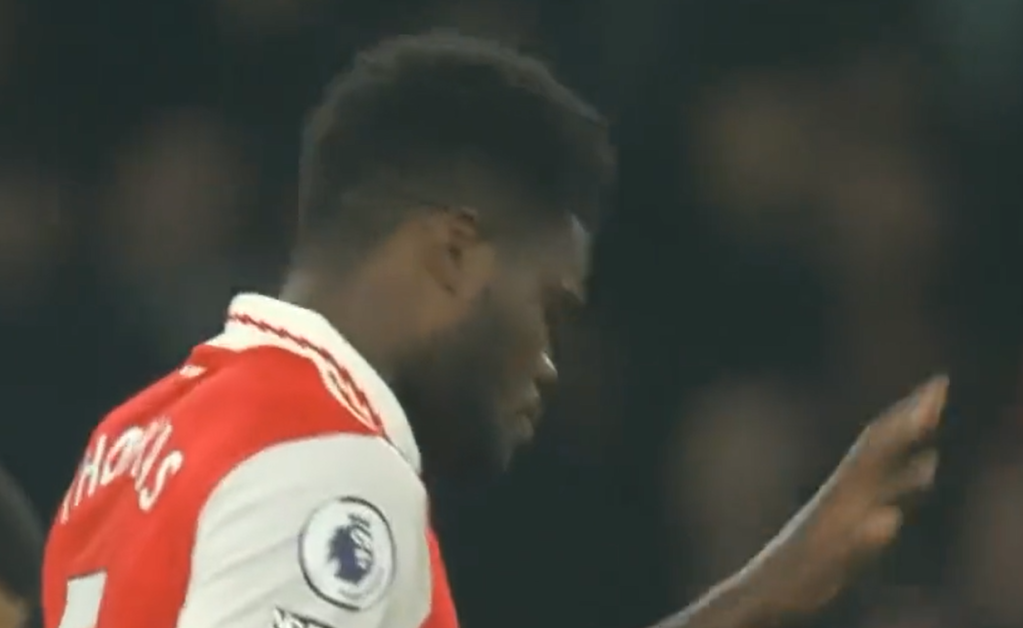 Gary Neville tore into after the Arsenal midfielder wasted his side's last chance to salvage an incredible comeback victory against Southampton.
The Gunners trailed 3-1 with just two minutes of normal time remaining but quickfire goals from and hauled the title-chasers back into the contest.
When the fourth official indicated that eight minutes of additional time were to be played, Arsenal were given a fresh lease of life and almost forced a winner, only to see 's long-range piledriver clip the top of the crossbar and Reiss Nelson's effort on the turn deflected narrowly wide.
As the clock ticked down, Arsenal built up their final attack and created an overload on the right wing. It seemed inevitable that Partey would pass the ball to Odegaard who was in acres of space but, much to Neville's consternation, the Ghana international instead let fly from 35-yards and sent his shot way over the crossbar.
Neville let out a trademark anguished yelp before delivering a scathing verdict, saying: 'No. The crowd is shouting no. They can't believe he has taken that option.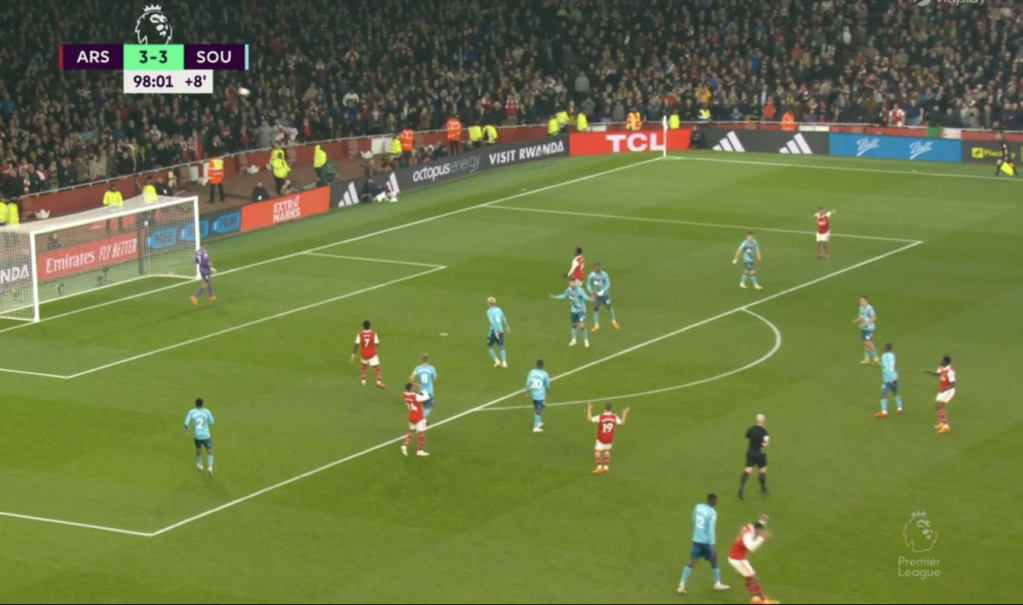 'An experienced player like that. Absolutely crazy. Mikel Arteta will be furious with him.'
. Only a win against the champions on their own turf will revive their ailing title aspirations and Arteta has encouraged his players to raise themselves and deliver the performance of their lives.
He said: 'Absolutely, enjoy it. To enjoy the moment we are in, to enjoy the position we are in and to play every single ball with that emotion and that purpose, which is what I see every day in what they do.
'I don't see the lack of confidence when a team is able to do that [what we did tonight]. Normally the players start to hide in certain moments – I didn't see a single player do that, they were willing to take risks, to take the initiative.
'That's why we created the chances we created, that's why we got back to 3-3 from 3-1 and should have won the game.
'So, the confidence is there, it's those moments that we need to cut back. At this level, we cannot give away the goals that we have given. It's as simple as that.'
, .
, 
 and .