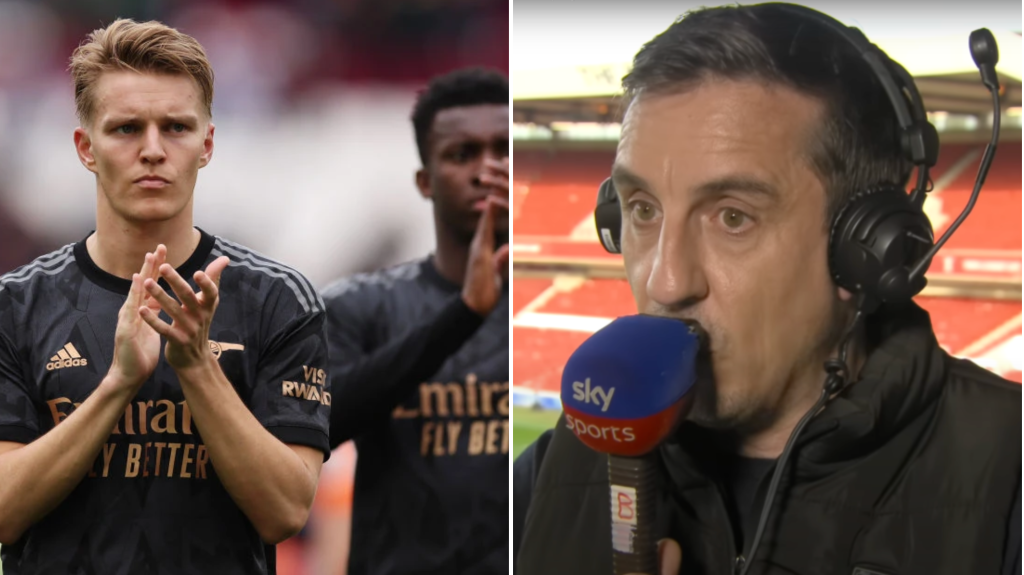 Gary Neville has urged 's players to stop thinking about the title race and just focus on winning their next game against Southampton.
Arsenal's title chances took another big blow on Sunday when they , having been 2-0 up after just 10 minutes, making it the second game in a row that the Gunners have .
It means that their lead over is down to just four points, but they have also and travel to the Etihad for what could well be the title deciding game in just nine days' time.
Before then, Arsenal host bottom of the table Southampton on Friday night, while City have to deal with a trip to in the Champions League and an FA Cup semi-final against Sheffield United at Wembley.
Having topped the table for so long, it looks like Mikel Arteta's side are falling at the last hurdle, but Neville believes that they still have a good chance of winning the league – if they follow his advice.
'This was always going to happen. In a marathon you're always going to have difficult moments, it's not a bed of roses,' the Manchester United legend told .
'You can have ups and downs, you're going to have injuries, you're going to miss penalties, you can have your goalkeeper maybe letting one in that he shouldn't do and some weeks he'll save five or six.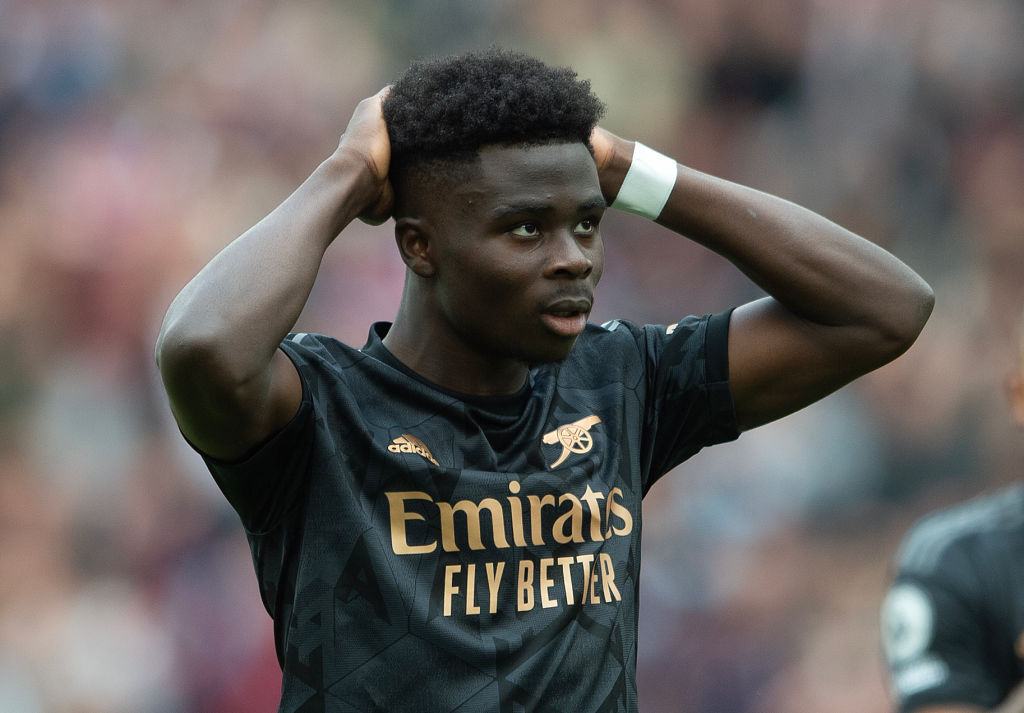 'But today, I think Arsenal just need to make sure they recover for Friday night and take a single game at a time, get seven points in front.
'Don't look at the newspapers, don't look at the social media, don't look at the reports for the next couple of days because there'll be that suggestion that Manchester City can smell blood.
'The year that Blackburn Rovers beat us to win the league, there was a point where it looked like they were going to falter and they came back, so it's a wobble but you can recover from wobbles.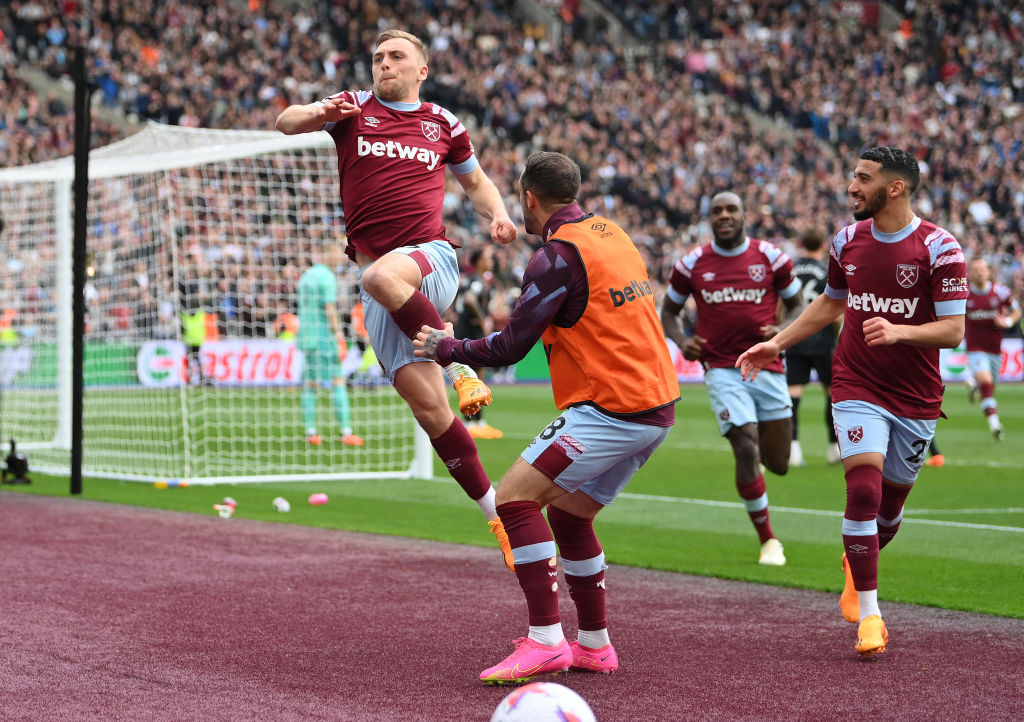 'Do your job against Southampton, be solid, get seven points clear and the Manchester City game at the Etihad will be a once in a lifetime game which will take care of itself and what will happen will happen. They could win and then they could be 10 points clear and all of a sudden they're probably champions.
'What worried me a little bit was that Arsenal looked the leggy team in the last half an hour and West Ham, who had played on Thursday night, looked like the team with energy.
'I've been on those title run-ins when you have young players and you just start to get a little bit sluggish, not moving as freely, not moving as quickly. So look, loads of recovery, loads of rest, get off your PlayStations, don't go out, relax, do your preparations, have your massages, ice baths whatever.
'Do everything perfectly. You've had a great season, win on Friday night and don't think of anything else. And I'm sure they'll be good enough to beat Southampton on Friday night but that's a really important match for them.'
, .
, 
 and .