Former Scotland manager Gordon Strachan cannot see his country losing to England when they meet in a friendly at Hampden Park on Tuesday night.
The Scots are in fine form after recording five straight victories, all of which have come in European Championship qualifying.
Steve Clarke's team have conceded just one goal in that time, beating and Norway along their way to sitting top of Group A.
England were held to a draw against last time out but had been in good nick themselves until that result and Strachan expects an entertaining contest between the sides.
However, he has been so impressed with how Clarke has set up his team, the former Manchester United star cannot see Scotland losing to Gareth Southgate's men.
'This is going to be a fiery game,' Strachan told . 'We've got two teams playing each other that have both done incredibly well in recent times. Two teams that are powerful, they'll be some great players on the pitch and both of the sides are very comfortable with their shape and tactics.
'Both teams are in a good place, Scotland in particular. Scotland have got players that are playing at the top of their game at the moment, playing at the very top level.
'If you look at Scotland's four midfield players, you have Callum McGregor, who will be playing football with Celtic. Scott McTominay, a player who everyone is wondering why he can't get a game for at the moment because of his ability. John McGinn, who has been sensational since moving to and Billy Gilmour who plays for one of the most exciting teams in the in Brighton.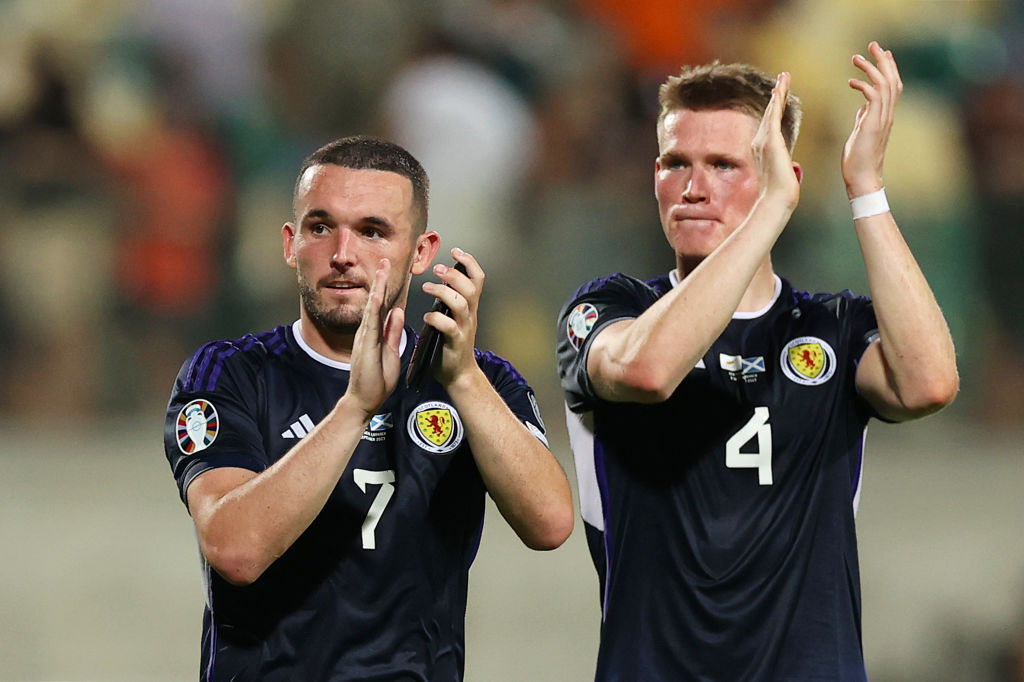 'Steve Clarke has been very clever with what he's done. He's found a system that enables him to play all of his best players and has picked a shape that suits them.
'The good thing about this team is that they are all starting to mature at the same time – this isn't a team of youngsters – this is a team of players who are mainly between the age of twenty-five and thirty and coming into their prime. They know the game. They have the energy and vibrancy.
'The way that Scotland played has evolved since the last time the two sides met. The system has changed, and the Scottish FA deserve credit because they've allowed Steve to get on with his job. That has really helped the development of his team. There aren't many teams in the world that would like to play Scotland right now.
'I don't think Scotland will get beat. I don't think that we will get beat whatsoever.'
, . ,  and .