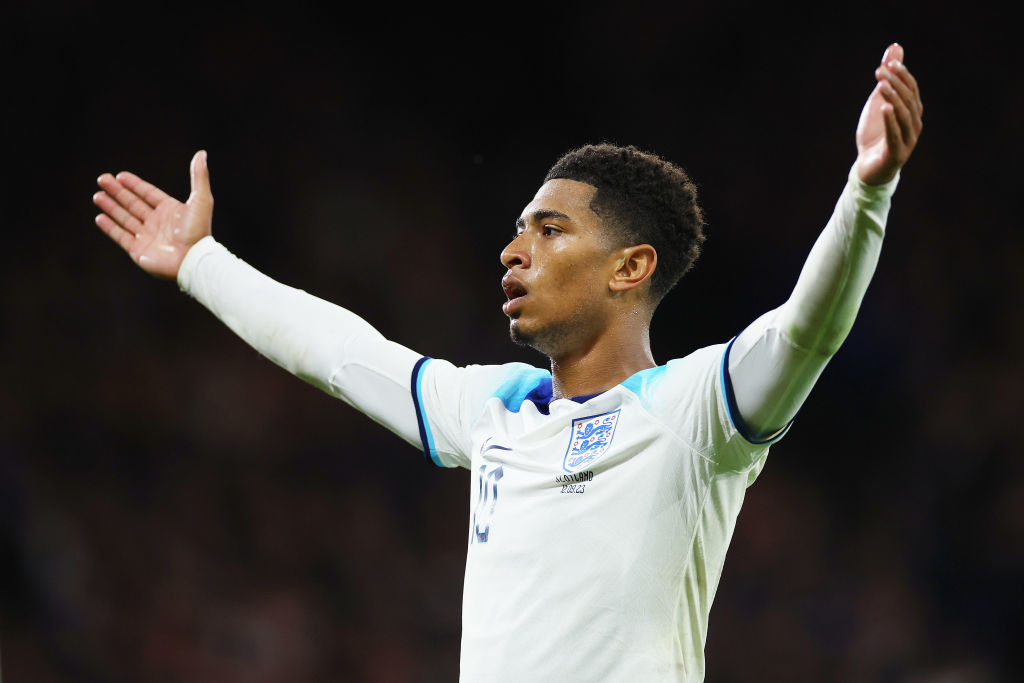 Graeme Souness has bizarrely claimed that only starts for because 'he plays for '.
As one of the best young midfielders in the world, Bellingham has established himself as a regular in the Three Lions squad, appearing at as a 17-year-old.
Ahead of the 2022 World Cup, he broke into the starting XI and is now considered an integral part of Gareth Southgate's team, starting the 1-1 draw against Ukraine last Saturday and the friendly with Scotland on Tuesday night.
Over the summer, the 20-year-old completed a €103million (£88.5m) transfer from Borussia Dortmund to Madrid and has made a fantastic start to life in Spain, with five goals and an assist in his first four games.
However, Souness doesn't appear to be convinced by Bellingham's abilities and can't understand why he gets into the England team ahead of Tottenham's James Maddison.
While on punditry duty for Channel 4, Souness was asked about whether Manchester City's Kalvin Phillips should be starting for England, only for the Liverpool and Scotland legend to strangely change the subject to Bellingham.
'[Do we need] two holding midfield players? I don't think he [Phillips] can [be an England regular],' he said.
'A few years ago there was Paul Scholes, Steven Gerrard, Frank Lampard – the "golden generation". I think England have a group of players like that now.
'They've come close to winning a trophy and I think this is a team that should be winning trophies, I really do.
'I'm an enouromous fan of James Maddison. I think there's room for Maddison and Bellingham in this midfield.
'If you look at Maddison's numbers, his stats, scoring goals, creating chances -he shoots Jude Bellingham off the park. He's far better. And yet he [Southgate] is choosing Bellingham because he plays for Real Madrid.
'But I'll say that I think there's room for both of them in that midfield. I think this England team that I watch are playing with the handbrake on. I think this team are capable of more than what they are showing.'
While Maddison has made a fast start to life at Spurs as well, his two goals and two assists means he is actually behind Bellingham statistically, and the pair did actually start together against Ukraine, though the former was deployed on the left-wing.
, . ,  and .