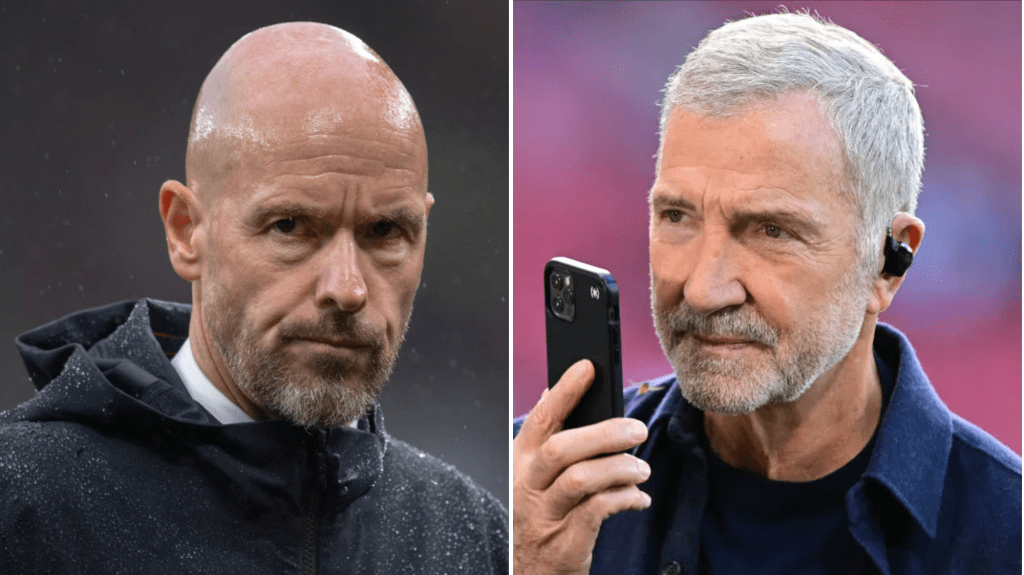 Graeme Souness has hit out at manager over reports the Dutchman is hoping 's looming investment can improve the club's recruitment.
The British billionaire is in the Red Devils for a fee in the region of £1.3billion, with the offer including a clause that secures him control of sporting affairs.
The Glazers would largely take a back seat, though one of the siblings, Joel, is alongside Ratcliffe and Ineos Director of Sport Sir Dave Brailsford.
Although the deal still needs to be ratified, plans are starting to be put in place and the Ineos team want to make a number of new hires including a sporting director, with former Tottenham and Monaco transfer chief Paul Mitchell .
According to reports, Ten Hag is excited by the potential shake up and is backing Ratcliffe's ideas and changes with United's current set-up and recent business.
But Souness has hit out at the Dutchman over his rumoured stance and feels much of United's recent, underwhelming transfer business has been driven directly by Ten Hag.
Writing in his column for , Souness said: 'Man United, with non-football people making football decisions, have got this horribly wrong for more than a decade.
'Consider this — if you put every Man United player on the transfer market, would they get their money back on any of them? I don't think so.
'Some people might claim I'm saying this because I'm wearing a Liverpool hat, it's always the way when I'm critical of Man United.
'No, it's true! We need a strong Man United in the Premier League, but there is no overnight fix. They aren't going from where they are now to winning the Premier League and Champions League in a couple of transfer windows.
'They have to be patient, smart and they have to get lucky, because they are miles behind.
'I read in this newspaper a couple of days ago that Erik ten Hag has welcomed the arrival of Ratcliffe because he is frustrated with recruitment. I'm sorry, but the manager doesn't get a free pass.
'His three former Ajax players he has signed at a cost of £170million — Antony, Lisandro Martinez and Andre Onana — were his picks, and I'm sure Tyrell Malacia from Feyenoord would also have been.
'I don't think any them have massively improved the team, so Ten Hag cannot absolve himself from recruitment issues. Ratcliffe will know all of these challenges that lie ahead.'
, . ,  and .