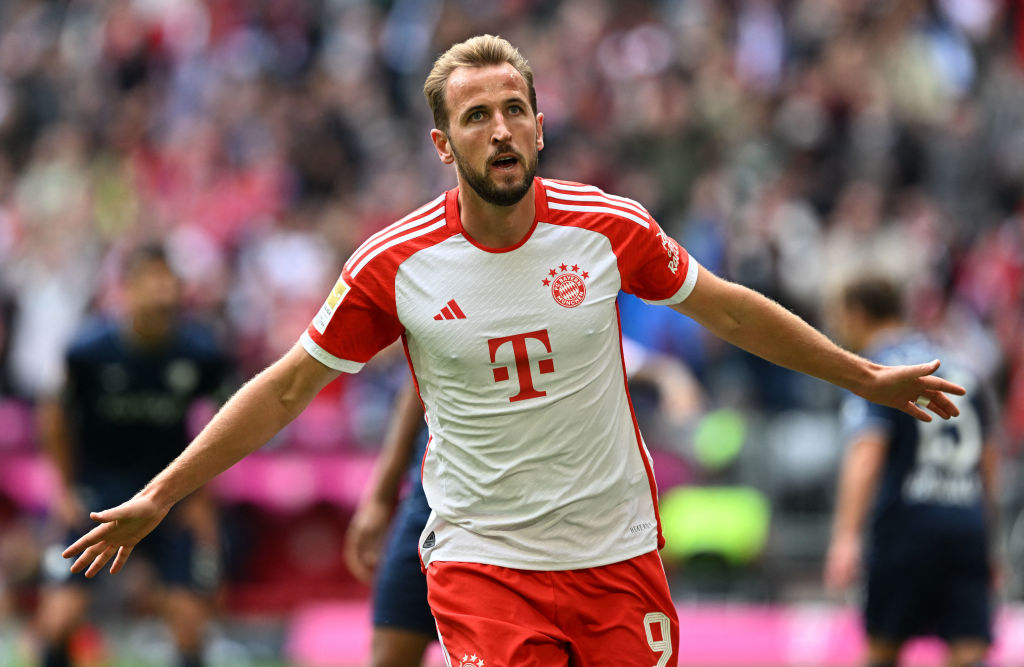 's dream start to life at continued in some style on Saturday as he scored his first hat-trick for the club and made history in the process.
The captain bagged three more goals in a 7-0 win over Bochum at Allianz Arena, which saw 's side rise to the top of the Bundesliga.
Kane, who scored his first Champions League goal for Bayern in the midweek win over Manchester United, has now scored seven times in just five Bundesliga appearances.
That is a new club record for the German giants, as no player had ever scored six or more goals in their first five Bundesliga appearances for Bayern.
Gerd Muller, Miroslav Klose and Mario Mandzukic all managed five goals in their first five Bayern league games, and Kane managed to match and surpass them all on Saturday.
The 30-year-old said after the win: 'We played so well today and had the right mentality. We made it look easy and had so much speed with the ball.
'Everyone was in top form today, it felt very good. I'm getting to know the team better with every game and things are going very well for me and for the team.'
The star striker will be joining his teammates for a trip to Oktoberfest on Sunday and he is looking forward to a well-earned day out.
'I've never been there before,' he said. 'I'm looking forward to it. It will be a good feeling to celebrate there after the win. I want to get to know the culture – and there's nothing better than being part of it tomorrow.'
, . ,  and .