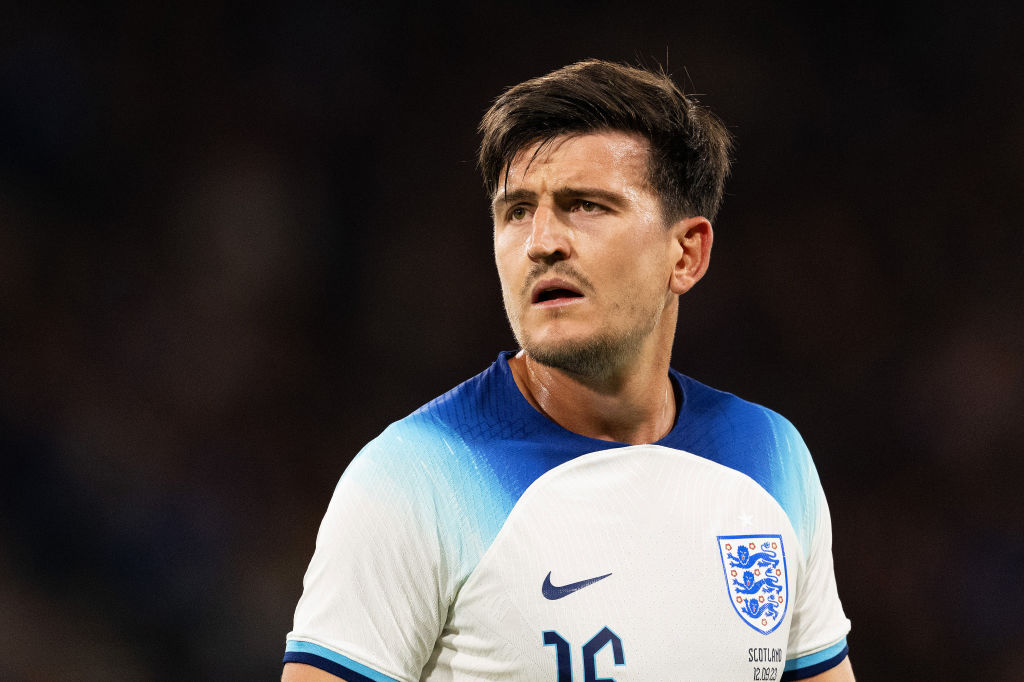 may have scored an own goal in 's , but he was happy to have a pop at the Scots after the game.
England were very impressive in their 3-1 win over Steve Clarke's side at Hampden, with , and scoring the goals for the Three Lions.
Maguire came on at half-time, replacing Marc Guehi, and while he played perfectly well for the majority of the time he was on the field, his performance will be remembered for the own goal.
Scotland captain and slid in a low cross which Maguire poked past Aaron Ramsdale in the England goal on 67 minutes.
It was unfortunate and it gave the Scots hope as it halved England's lead, but Gareth Southgate's side reasserted their dominance and Kane wrapped up the scoring late on.
Maguire may have felt a little sheepish after his blunder, but didn't seem it as he posted on after the match, giving a nod to the song from England fans to their rivals north of the border: 'Scotland get battered everywhere they go.'
The Manchester United defender posted: 'Enjoyable camp with the lads – always a pleasure representing my country.
'Everywhere they goooo ???????❤️.'
The post may have been a reaction to the ironic cheers Maguire got from the Scotland fans when coming on for England and most times he touched the ball from there on in.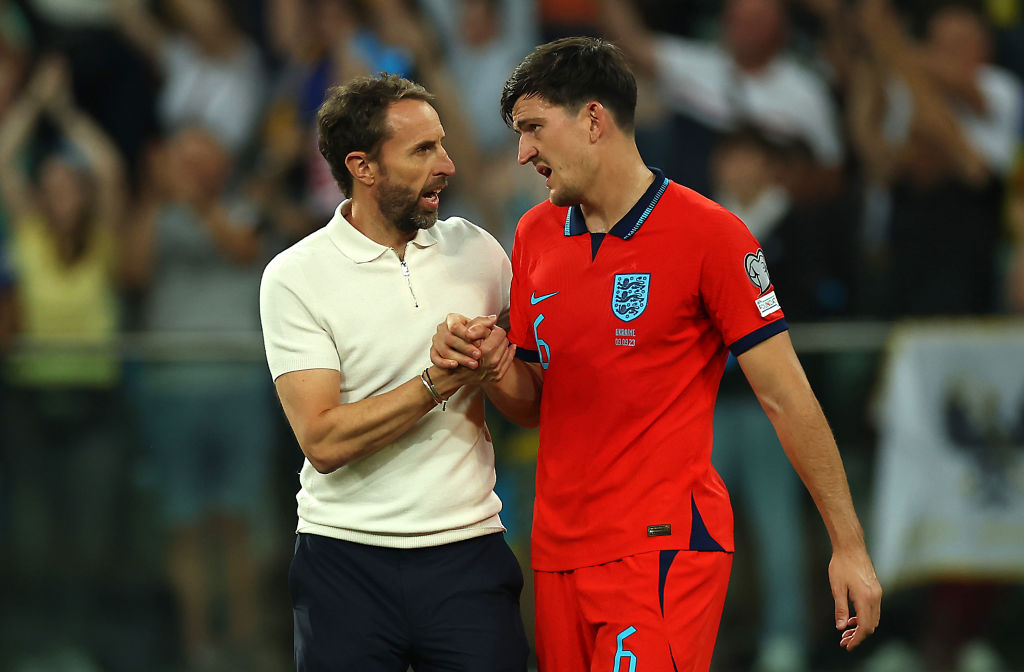 Southgate has , but not from the Scots – from England fans and the press who have criticised the 30-year-old.
The former Leicester man has made just one substitute appearance for Manchester United so far this season, but started against Ukraine at the weekend and appeared against Scotland, which created a backlash which Southgate has railed against.
Southgate told beIN Sports: 'He was exceptional for us at the weekend.
'The reaction tonight is a consequence of idiots really from our side who have created that environment.
'So what I think was brilliant tonight was our fans who were here recognised that they're going to protect their own. We should be doing that.
'We're creating a problem for our own player. Some of the articles that were written, some of the comments that were made, were an absolute joke.
'He's been a tower of strength for us through one of the most successful periods of English football and the response tonight – I understand Scottish fans, they're having some fun – but it's created by our own side, it's ridiculous.'
, . ,  and .