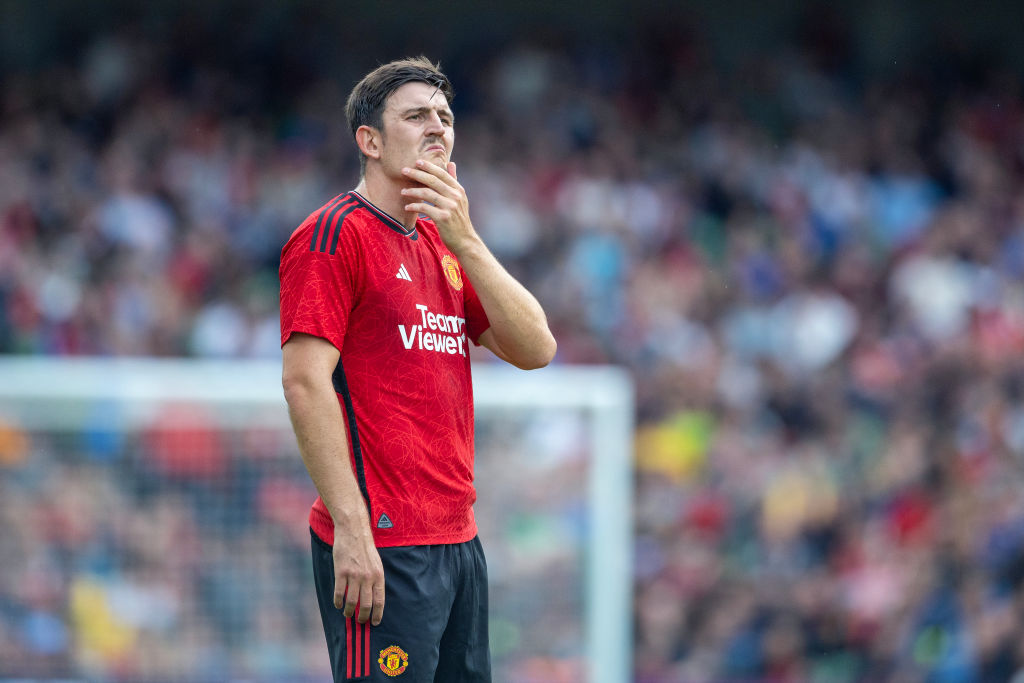 'loves' and has no intention of leaving the club this summer.
The defender fell out of favour under last season and is now arguably fifth choice centre-back at Old Trafford.
United accepted a £30million bid from West Ham for the defender last week but Maguire rejected a move to the Stadium.
The 30-year-old, who was stripped of the captaincy earlier this summer, believes he can break back into the United starting XI.
A source close to Maguire says the defender says he never spoke to David Moyes over a move to West Ham, and wants to remain at the Theatre of Dreams.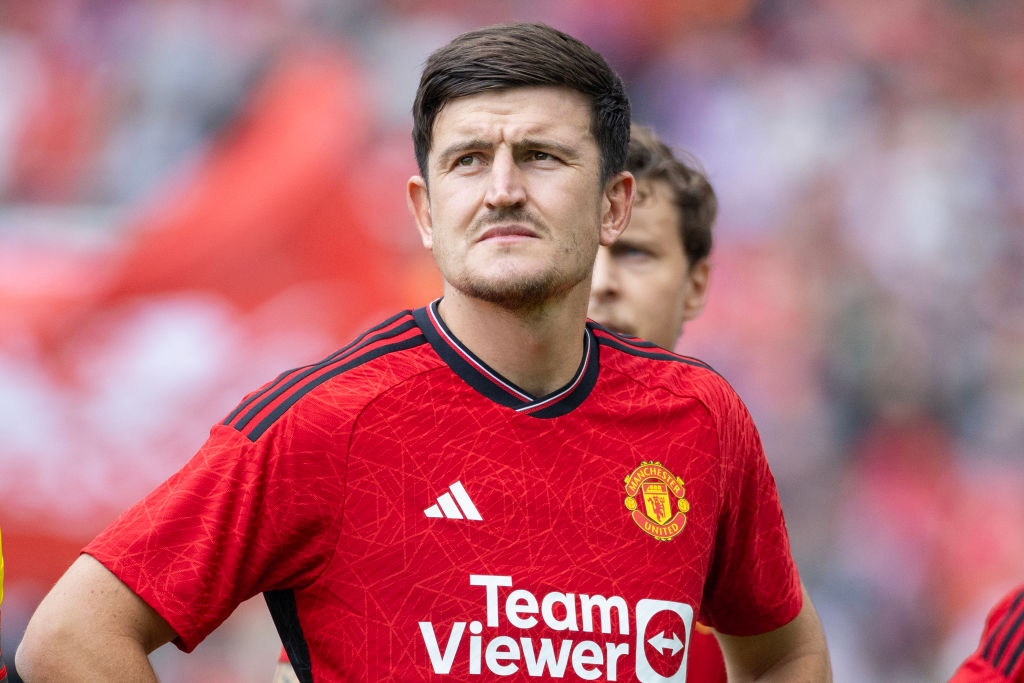 'To be clear there was never an agreement in place between Harry and .' a source told the BBC.

'The process was less advanced than portrayed in the media. For example, at no point has Harry spoken to .
'Harry remains settled at United, loves the club and believes he will get plenty of opportunities to play this season.'
United saw a bid for Benjamin Pavard rejected last weekend by Bayern Munich.
The Red Devils made a move for the Frenchman as they believed that Maguire would join West Ham.
It remains to be seen whether United will submit a second offer for the defender, given Maguire is now looking likely to remain at the club.
, .
, 
 and .