William Saliba has picked out Oleksandr Zinchenko as the funniest man in the Arsenal squad, although he did give a nod to two of the English contingent at the Emirates as well.
Saliba signed for the Gunners back in 2019 but spent spells out on loan at Saint-Etienne, Nice and Marseille so is enjoying his first campaign in the first team this time around.
Safe to say it is going well, with the Frenchman making 33 appearances in all competitions so far and Arsenal sitting top of the Premier League.
The 22-year-old appears to have slotted in beautifully into the first team set-up and is enjoying playing with his teammates who are also keeping him entertained off the field.
Saliba reckons 'crazy' Zinchenko is the funniest, but two more defenders also put a smile on his face.
'[Rob] Holding is very funny, is funny as well,' Saliba told . '[But] Zinchenko is the best for me, the most funny.
'So funny, he's crazy! We have a lot of different types of guys in the dressing room, it's always good.'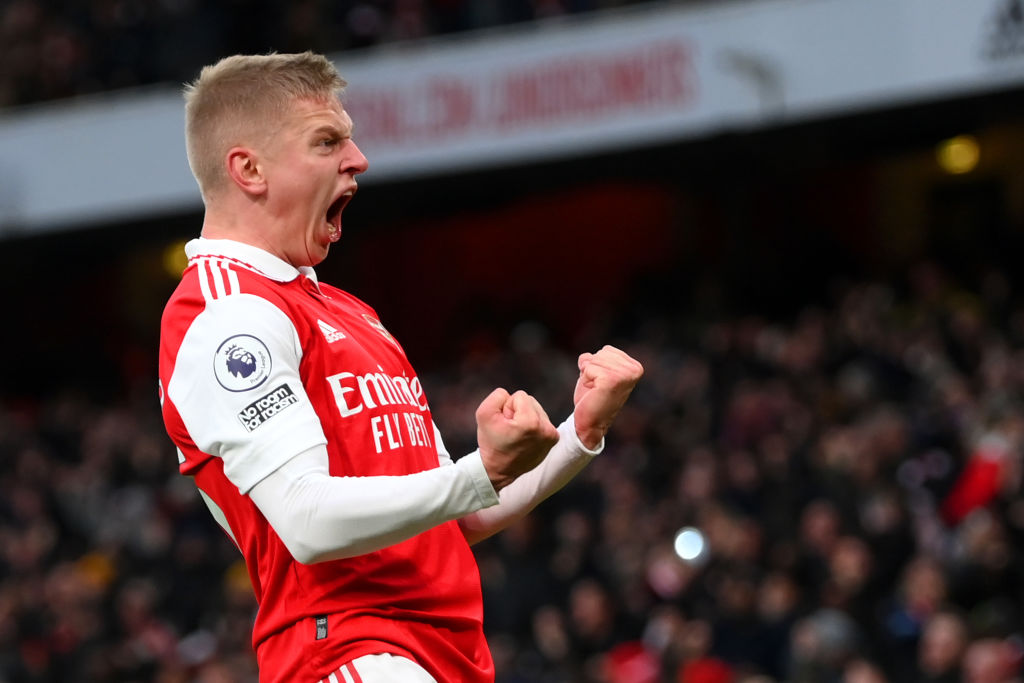 Zinchenko joined Arsenal from Manchester City last summer, where he had also worked with Mikel Arteta, and it is no surprise he feels comfortable in north London.
The Ukrainian loved his time with Arteta as a coach at City and said it would only be under the Spaniard that he would play for another Premier League team.
'I remember when Mikel was leaving City (in 2019),' Zinchenko told the . 'I didn't hold my emotions. I couldn't because this guy was so special to me.
'He taught me a lot. As a human being he was incredible and the way he was working with us young players after every single training session, the advice he was giving everyone, was something incredibly important for me.
'The way he sees football – his vision, his character, his mentality. He's a winner and everyone likes to win… as simple as that.
'I said to my circle: "If one day I'm going to leave City and I'm going to stay in the Premier League, it will be only one manager: Mikel Arteta."'
, .
, 
 and .