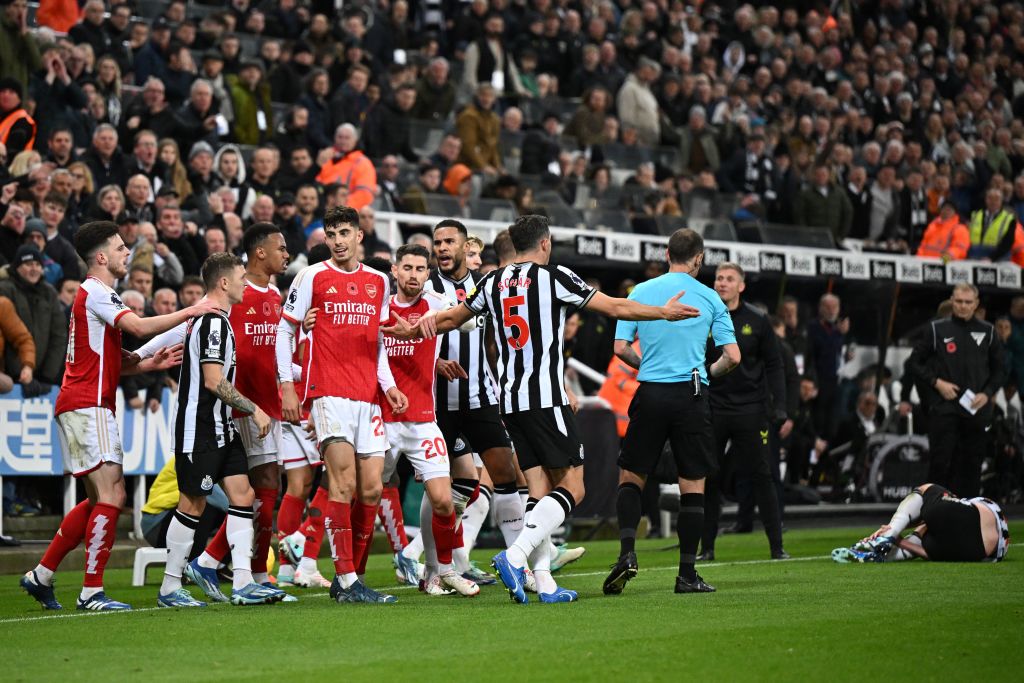 PGMOL chief has admitted that both and should have been sent off during 's controversial win against .
The Magpies beat the Gunners 1-0 at St. James' Park two weeks ago thanks to a controversial goal that sparked outrage from Mikel Arteta and led to Arsenal issuing a statement criticising Premier League referees.
On Tuesday, with Webb stating that the right decision had been reached to allow the goal.
However, that was not the only controversial moment of the game, with both Havertz and Guimaraes escaping red cards for dangerous fouls.
In the first half of the match, the Arsenal star made a reckless challenge on Sean Longstaff for which he saw yellow, while the Newcastle midfielder went unpunished for hitting Jorginho on the head.
The decision to not even book Guimaraes was made even worse after the Brazilian was later shown a yellow card for another bad foul, this time on Fabio Vieira.
The 's Independent Key Match Incidents Panel has already and Webb agrees.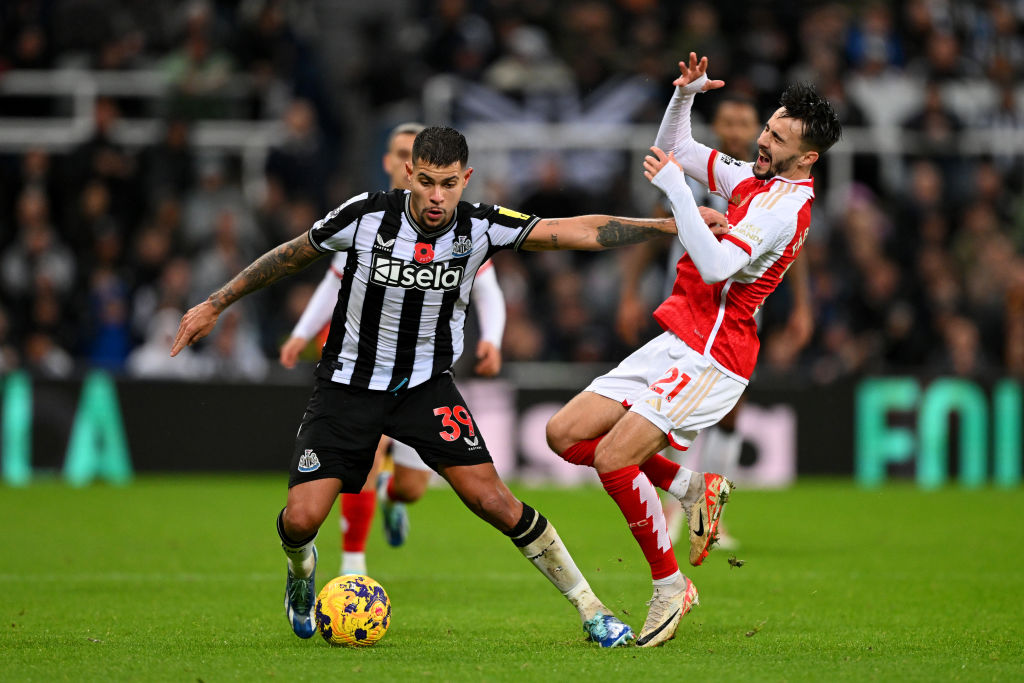 'Quite a busy game wasn't it, a lot happening in this important game,' the PGMOL chief said on the Match Officials Mic'd Up show.
'A couple of situations that in the cold light of day, analysis that we go through, going forward we would expect red cards in both of those situations.'
Curiously, the VAR audio for both incidents was not released alongside the one for Gordon's goal.
Most pundits agreed that both should have been sent off, including Arsenal legend , said: 'It's at least a yellow and it's close to a red because he [Guimaraes] deliberately puts his arm there and there's no need to do that,' Seaman said of the foul.
'The one afterwards where he did get booked, I can understand that more because he's put his hand there anticipating the contact. But you always run the risk if your hand is high that it can go into someone's face.
'I do think Havertz was lucky to stay on the pitch as well though.'
, . ,  and .