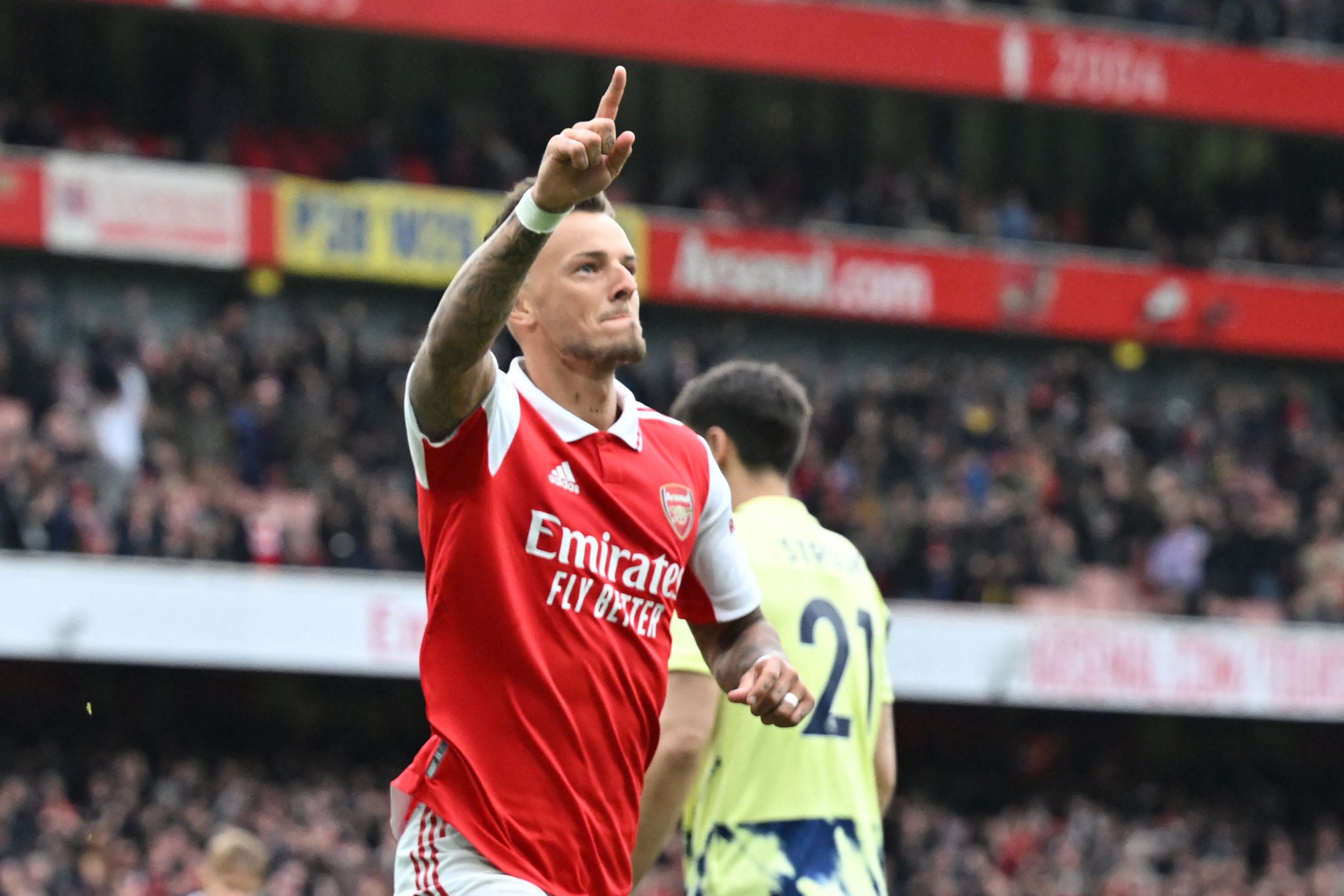 revealed he ignored 's win over Liverpool on Saturday because he doesn't watch football.
The champions piled the pressure on the long-time Premier League leaders by crushing 's disheveled side at the Etihad Stadium, romping to an ominous 4-1 win.
That victory moved City to within five points of the summit but Arsenal responded with an equally convincing win against struggling Leeds United at the Emirates Stadium.
White virtually guaranteed three points for his team by scoring Arsenal's second goal shortly after half-time and afterwards insisted he isn't feeling the pressure of being chased down by City given he has never been in this situation before.
'I don't watch football so I was just focussed on the game today and that was it,' said White when asked if he paid any attention to City's seventh straight win.
'There's a lot of noise going on outside, and everyone is just keeping it very quiet and just getting on with what we are doing.
'I don't really know what's right or wrong, I have never been in this position [competing in a title race] before. So we are just keeping quiet, heads down and working hard.'
White's place in the starting XI appeared to be in a measure of doubt when he was seen sprinting down the tunnel with the club doctor shortly before kick-off and Mikel Arteta was impressed with the defender's desire to be involved and help his teammates.
He said: 'He had some issues in the last few days but he's a big fighter and he wanted to be here. With the injury of Tomi we are a bit short in that position. He scored a goal as well which is good news for him and he was very good again.'
After waiting nearly a season-and-a-half to score his first goal for Arsenal, White has now found the net in two of his last three home games and Arteta is thrilled with his development.
He said: 'As a manager when he puts the ball in the back of the net it's great. If he doesn't and then we have an open space on the counter not so much. But he's timing those runs really well.
'He's a threat there and on set pieces he's improved so much, to bring attention and drag spaces from the opponent. I'm really happy with him.'
, .
, 
 and .