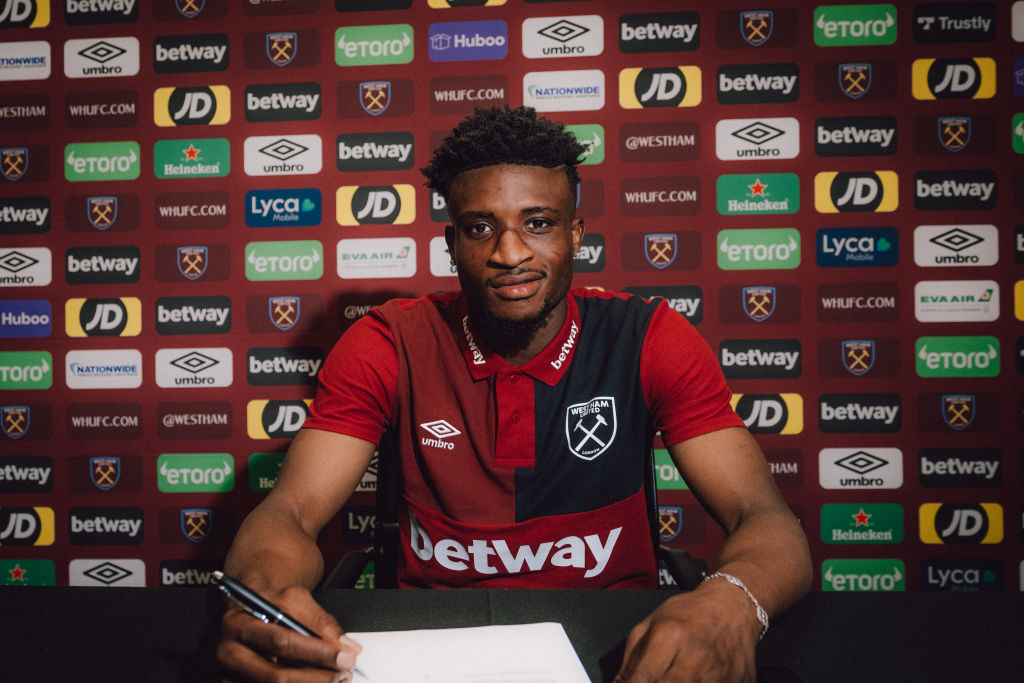 Mohammed Kudus is confident his move to United will match his ambition to keep developing after being strongly linked with a host of other clubs.
The 23-year-old completed his £38milliion move to the Hammers from on Sunday, becoming the club's fourth signing of the summer.
Kudus has been persistently linked with a move to the Premier League over the last 12 months, admired by who was keen to bring the attacking midfielder with him to Manchester United last summer.
while
but were unable to agree a deal with the player.
West Ham instead have landed the coveted Ghana international who was sold on the project in east London by the club's technical director Tim Steidten.
'The project he presented to me was developing the club to the best possible level they can so he wants to sign new young talents, play good football, and that's fits with my ambition and goal as a player,' Kudus told West Ham's official website.
'I want to play in the Premier League, but I also want to play at a club that I know I can develop.
'I just loved the project that was presented to me, and I think it fits well with my ambition and where I'm heading to.'
He continued: 'My family always support me 100 per cent and advise me. Of course, it's football, and I'm going to be on the pitch and have most of the experiences, so I just follow my gut feeling because most of my decisions I make, it's from my stomach and what my gut feeling is telling me and it was telling me it was West Ham, so my family supported me 100 per cent.'
West Ham have brought in Kudus, Edson Alvarez, James Ward-Prowse and Konstantinos Mavropanos this summer.
After three games, the Hammers sit in second place having taken seven points from a possible nine.
, . ,  and .