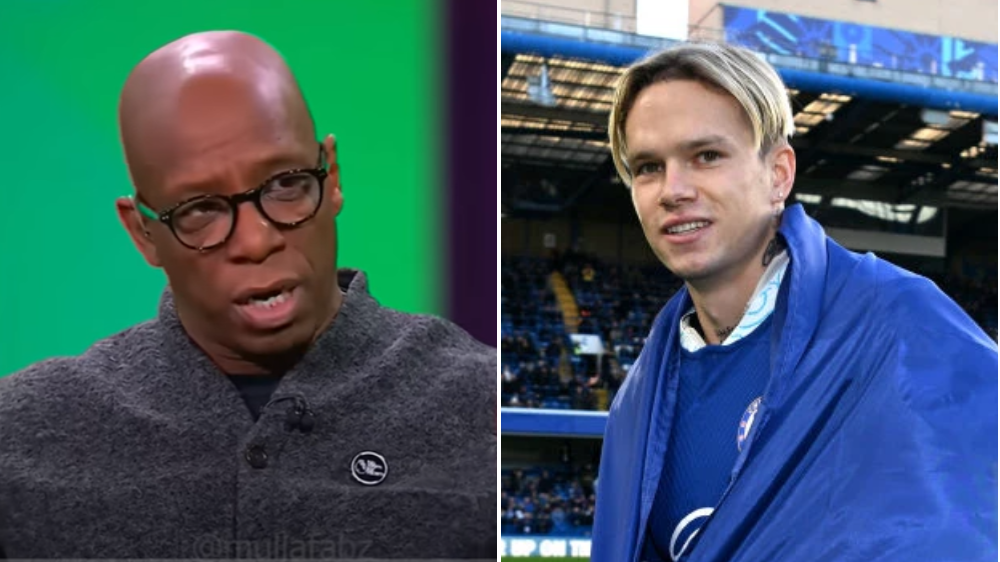 feels sympathy for new signing after he missed out on his dream transfer to Arsenal.
The Gunners had led the race to sign the 22-year-old winger from Shakhtar Donetsk and as recently as Saturday morning believed they were poised to sign their No.1 January target having submitted a third bid.
, however, and launched a swift, successful hijack.
, openly admitting his admiration for Mikel Arteta's side in an interview last year and dropping several hints on social media that he craved a move to north .
Chelsea's willingness to offer a bigger fee and more lucrative wages ultimately saw them win the race to sign a player described as .
Wright believes Mudryk would have been a perfect signing for Arteta's vibrant, pace-filled side and questioned the motives behind signing for Chelsea instead.
He told Premier League Productions: 'He would have fitted in perfectly. I feel for him because he made no secret of how much he wanted to come to Arsenal. He's a fantastic player at just 22.
'Chelsea, yes they've come in and I know we've done a lot of homework on him for him to come into the group and fit into the style of football we're playing.
'Chelsea have got the finances though and capabilities not to turns his head, because we know he wanted to come, but maybe be the people around him with the money involved it's far more attractive.'
Despite missing out on a player Arsenal had been tracking for close to a year, Wright believes Arsenal were ultimately right not to enter into a bidding war with their west London rivals and destablise the harmony Arteta has created within his current squad.
He added; 'I'm pleased from Arsenal's point of view they're not pursuing something that's going to take us off the road that we're trying to build and spend £100million on someone who hasn't played 50 games yet.
'You might mess up what you're doing but you're going off plan. Hopefully he'll prove to be as good as he looks.
'But I'm quite pleased they've said we can't do that. It's a good business decision for the team and what Arsenal are doing at the moment. But I do wish him luck because I know he wanted to come.'
, .
, 
 and .
January transfer window - FAQs
Read the latest transfer news and rumours on .