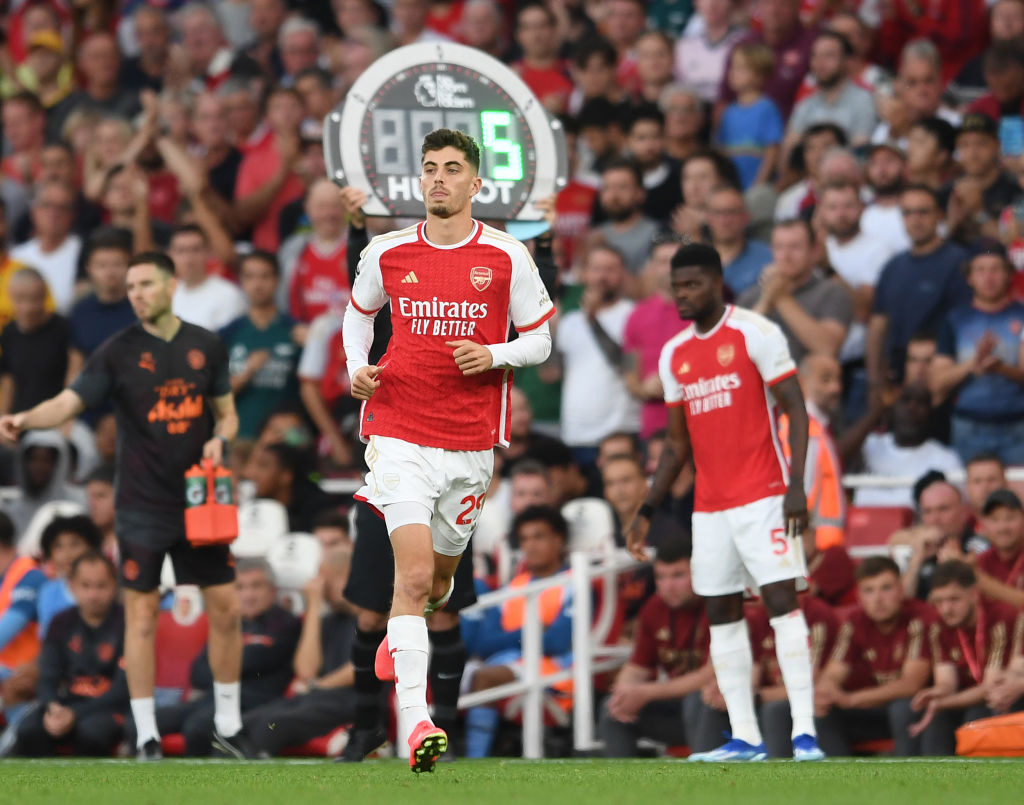 has suggested that should replace Eddie Nketiah in 's starting XI after the German's heroics against .
Havertz came off the bench for the last 15 minutes against Pep Guardiola's side and .
The 24-year-old, who joined the Gunners from Chelsea this summer in a £65m deal, also just over a week ago.
Wright was left disappointed with Nketiah's performance against City and with the Englishman having scored just twice across 11 appearances this term, the Arsenal legend has suggested that Havertz could take his place in the team.
'You know what, if [Havertz] doesn't go in there to lay it back down, we may not get that [goal against Man City],' he said on the podcast.
'Because some of the times, Eddie like I said, he did a lot of work, made so many runs.
'But there's times when you look in the build up when he's either too far on the left if it's on the right, or too far on the right if it's on the left.
'And you just need that body, that focal point in the middle, that Thomas Partey can chip it in to, who can make sure that he chests it down to hold it and lay it back off.
'And I think that Kai Havertz coming on and doing that was absolutely brilliant for us.
'Eddie [Nketiah], I thought he worked his socks off and it's very tough. Against Manchester City, your chances are few and far between.
'If you do get one, you've got to make sure you do the very best you can with it. At the very least you've got to do a lot of running the other way, a lot of that kind of stuff.
'And I think that it maybe took its toll on him in this game and he'll probably be feeling a little bit disappointed simply because he didn't get too many chances.
'He did a lot of work and he got taken off in the end.'