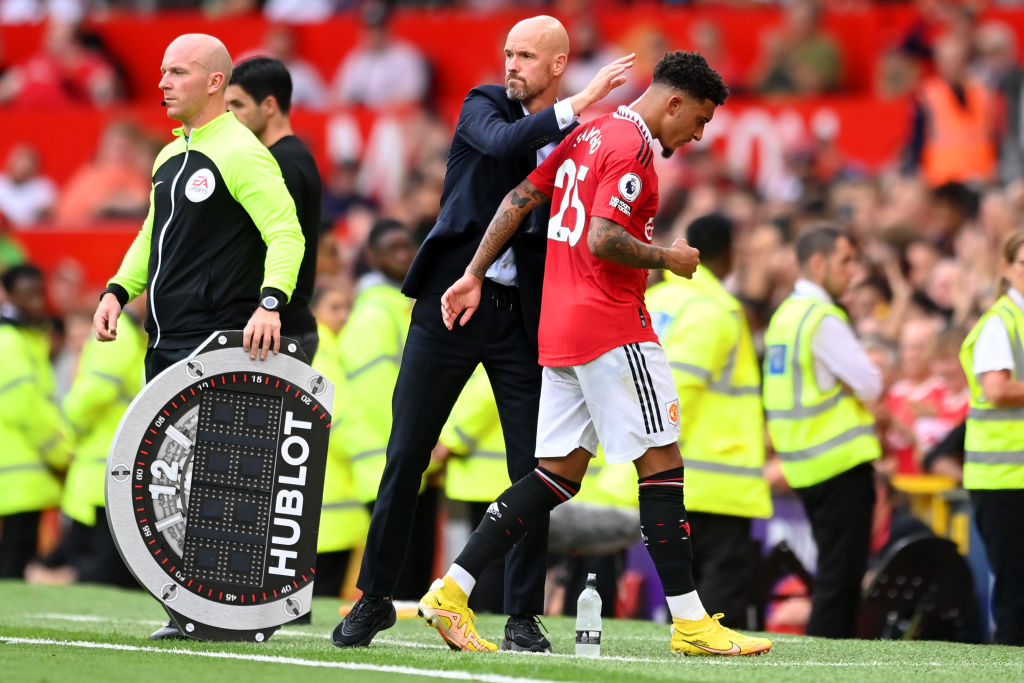 Louis Saha insists boss made a mistake in publicly calling out over his perceived lack of effort in training.
Sancho was axed from the United squad for Sunday's 3-1 defeat to , : 'On his performance on training we didn't select him. You have to reach the level every day at Manchester United.'
Less than an hour after his comments,
'I have conducted myself in training very well this week,' Sancho said on Sunday evening. 'I believe there are other reasons for this matter that I won't go into, I've been a scapegoat for a long time which isn't fair!'
Former United striker Saha believes Sancho was right to 'defend himself' after such a damming assessment with ten Hag's public reprimand creating an 'unnecessary situation' at Old Trafford.
'[Jadon] Sancho and [Erik] ten-Hag is not a great situation, it's not what you want to see,' Saha told .
'We've seen managers where they open up unnecessarily and this was one of those times. You don't need to leave out a player and then expose him.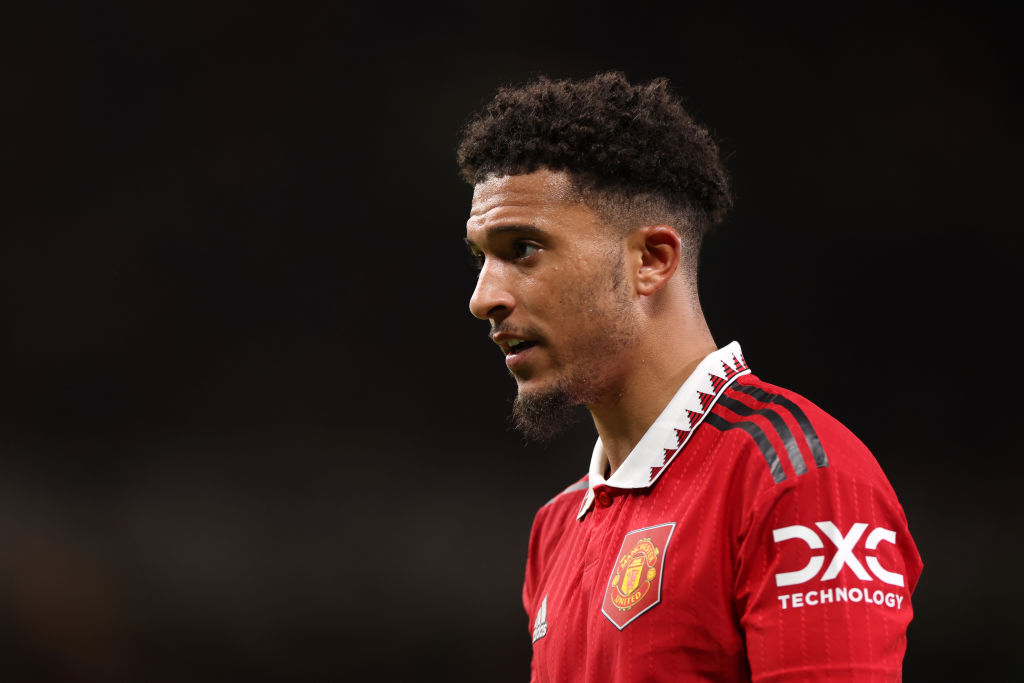 'He's [Sancho's] already not doing too well so he's [ten Hag] putting Sancho's head down under the water a bit. It is a private decision, sometimes the manager has to go public about a player, but in this case it wasn't necessary.
'Of course, Sancho has to defend himself, he thinks he has done okay physically and commitment wise, and the manager is asking for more.
'It wasn't necessary from the manager; I feel sorry for both because it's an unnecessary situation.
'Sometimes those difficult discussions have to be private and even if you shout and you are not happy, you keep that to yourself and not to the journalists because look at the situation now.
'It puts Sancho in a situation where he has to defend himself.
'He's professional and he wants to prove that he can play for the club, so that's why he defended himself.'
, . ,  and .