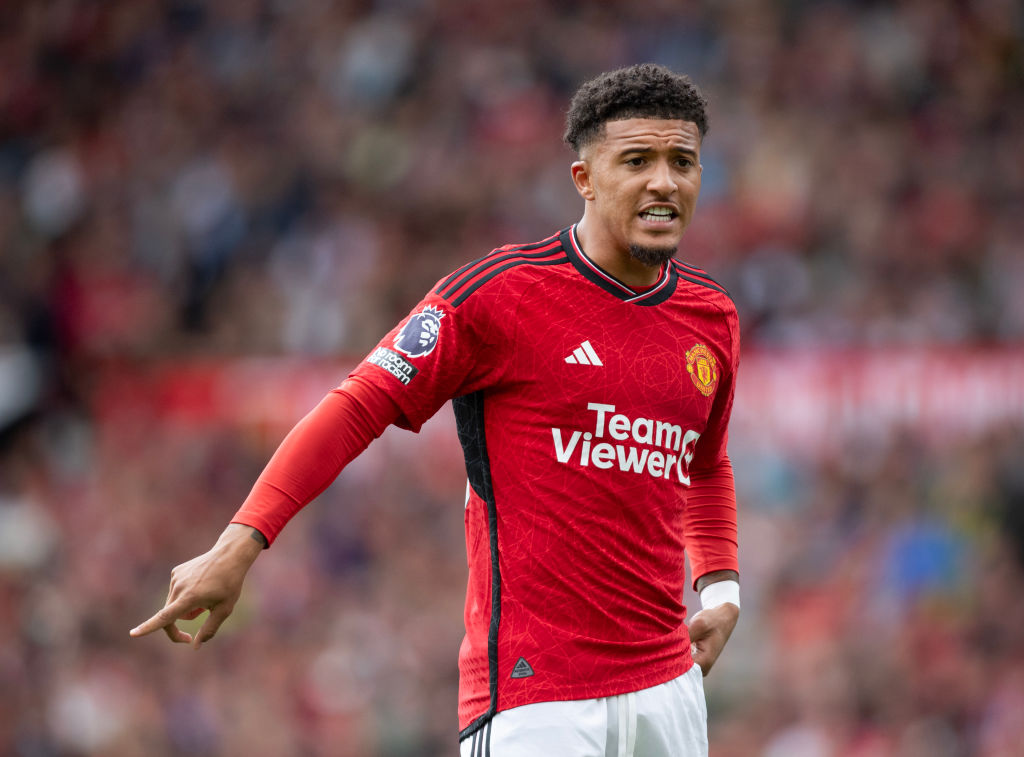 winger Jadon Sancho has been put on a 'personal training programme' as the club decide how to discipline the playmaker.
The 23-year-old accused of making him a 'scapegoat' following United's 3-1 defeat to before the international break.
Sancho was left out of the squad, with Ten Hag saying the decision was made because of the winger's performances in training.
The winger took umbrage with that accusation, and accused Ten Hag of treating him as a 'scapegoat'.
Sancho has since deleted the tweet after face-to-face talks with Ten Hag.
However, United are still deciding on disciplinary action.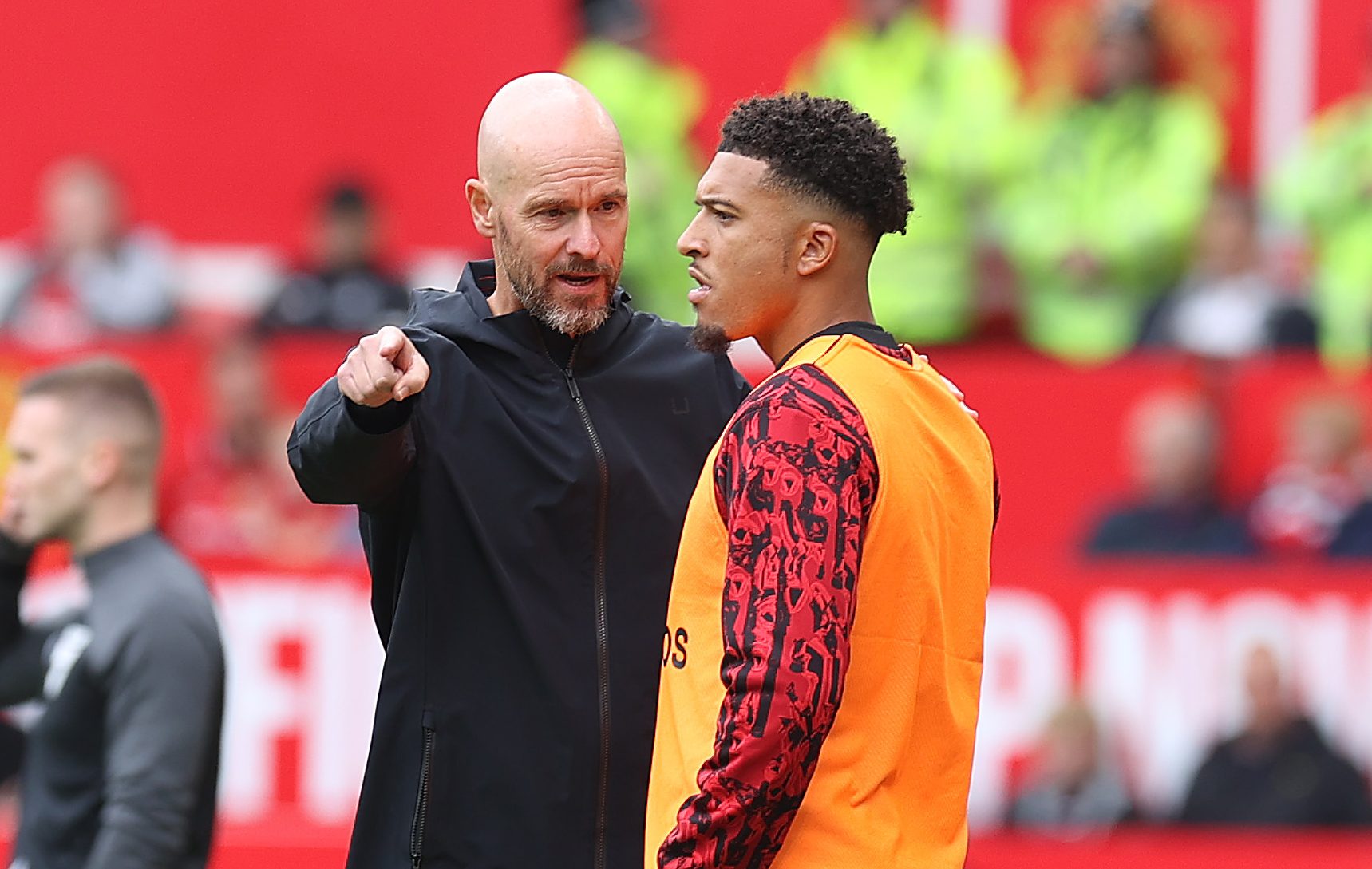 The club confirmed in a statement this afternoon that the midfielder will train alone until a decision has been made.
' will remain on a personal training programme away from the first-team group, pending resolution of a squad discipline issue,' a statement read.
The pair are thought to have held personal talks on Monday, when United's squad returned to training.
Ten Hag was made aware of Sancho's comments when the squad were travelling back to the north-west from London after the defeat against Arsenal.
While Sancho's decision to delete his comments was seen as a move in the right direction, United were willing to sell the winger before the transfer window closed in Saudi Arabia.
Sancho, though, was in New York and had no plans of moving to the middle-east.
, . ,  and .