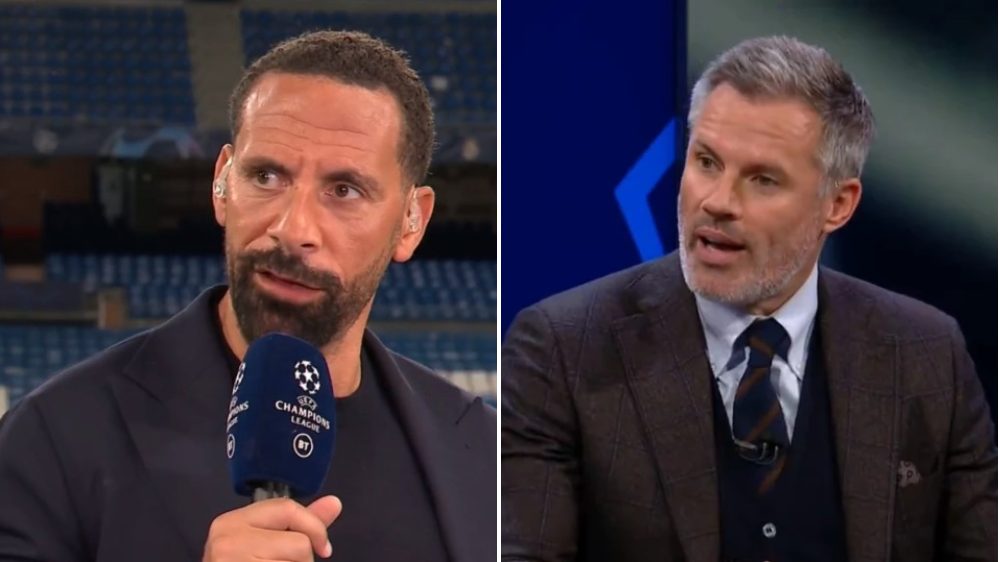 Jamie Carragher has fired another dig at by calling him a 'clown' during the semi-final coverage on Wednesday evening.
Ferdinand believes Inter were denied a 'stonewall' penalty over after Lautaro Martinez went down in the box following a collision with Simon Kjaer.
Referee Jesus Gil Manzano initially pointed to the spot and gave Kjaer a yellow card but after re-watching the incident on the VAR monitor, the Spanish official reversed both decisions after there appeared to be minimal contact.
When analysing Inter's penalty claim, Carragher said on CBS Sports: 'I think anyone out there who is watching the replay and seeing what VAR do and still believe that is a penalty, they must be a clown.'
Carragher was then shown a post on Twitter that said his ex-Liverpool teammate Steven Gerrard, who was working as a pundit for BT Sport for the game, thought it was still a penalty.
Carragher then replied: 'He was an attacking player, wasn't he?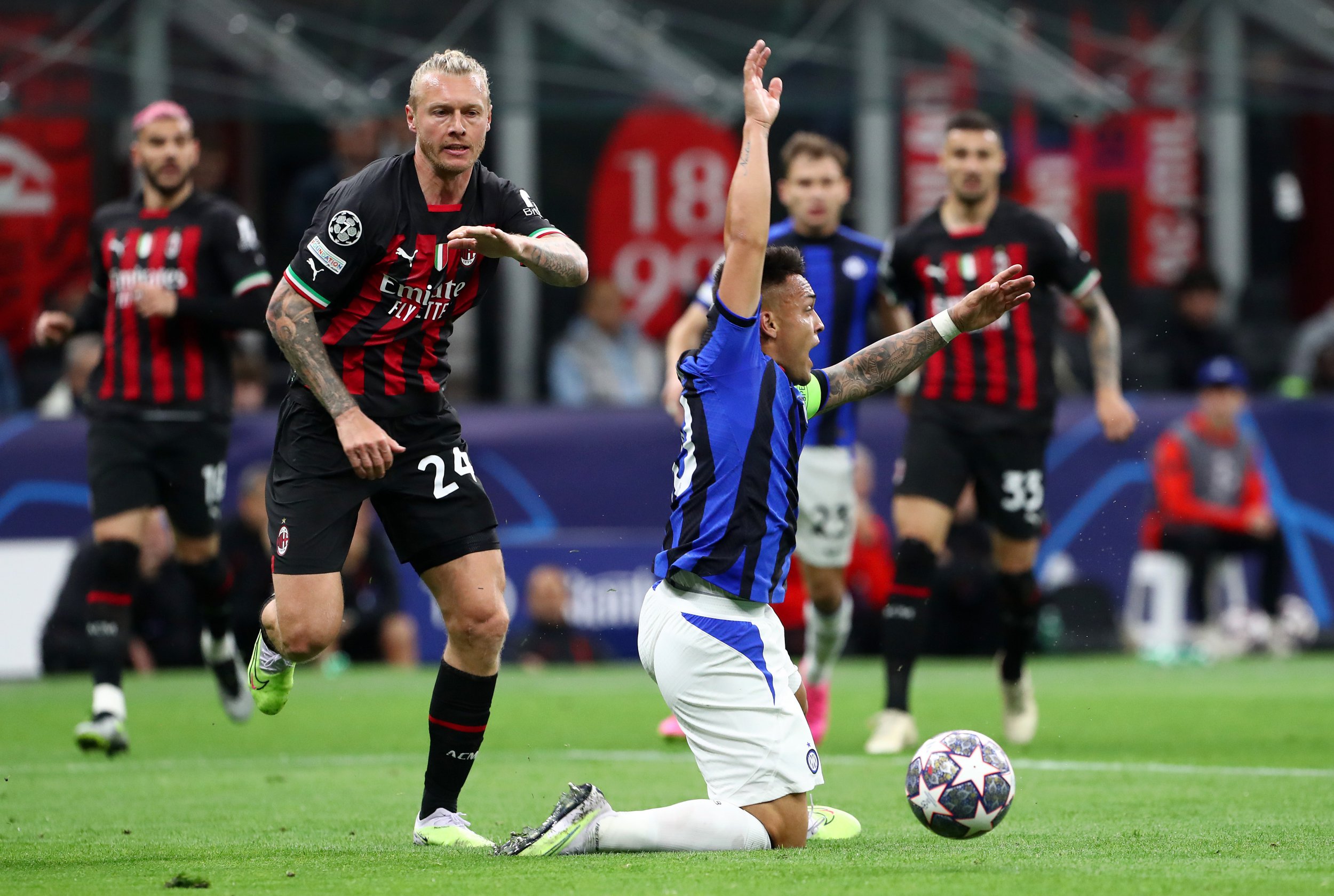 'He was liable a little bit himself under a little bit of contact – always contact, never a dive. I understand where he is coming from.
'It's just when players in my position who are defenders, English defenders who are commentating on the game…' before Micah Richards interjected, only for Henry to stop him and ask Carragher what he was about to say.
'I can understand attackers thinking it was a penalty if you [Thierry Henry] did, and Stevie was an attacker. Maybe he felt there was a little bit of contact.
'But as a defender we have to stick together don't we and I just felt people were getting a little bit carried away.'
Micah Richards then said, 'name names', and Carragher replied: 'Rio Ferdinand. I'm happy to call him a clown.'
, .
, 
 and .