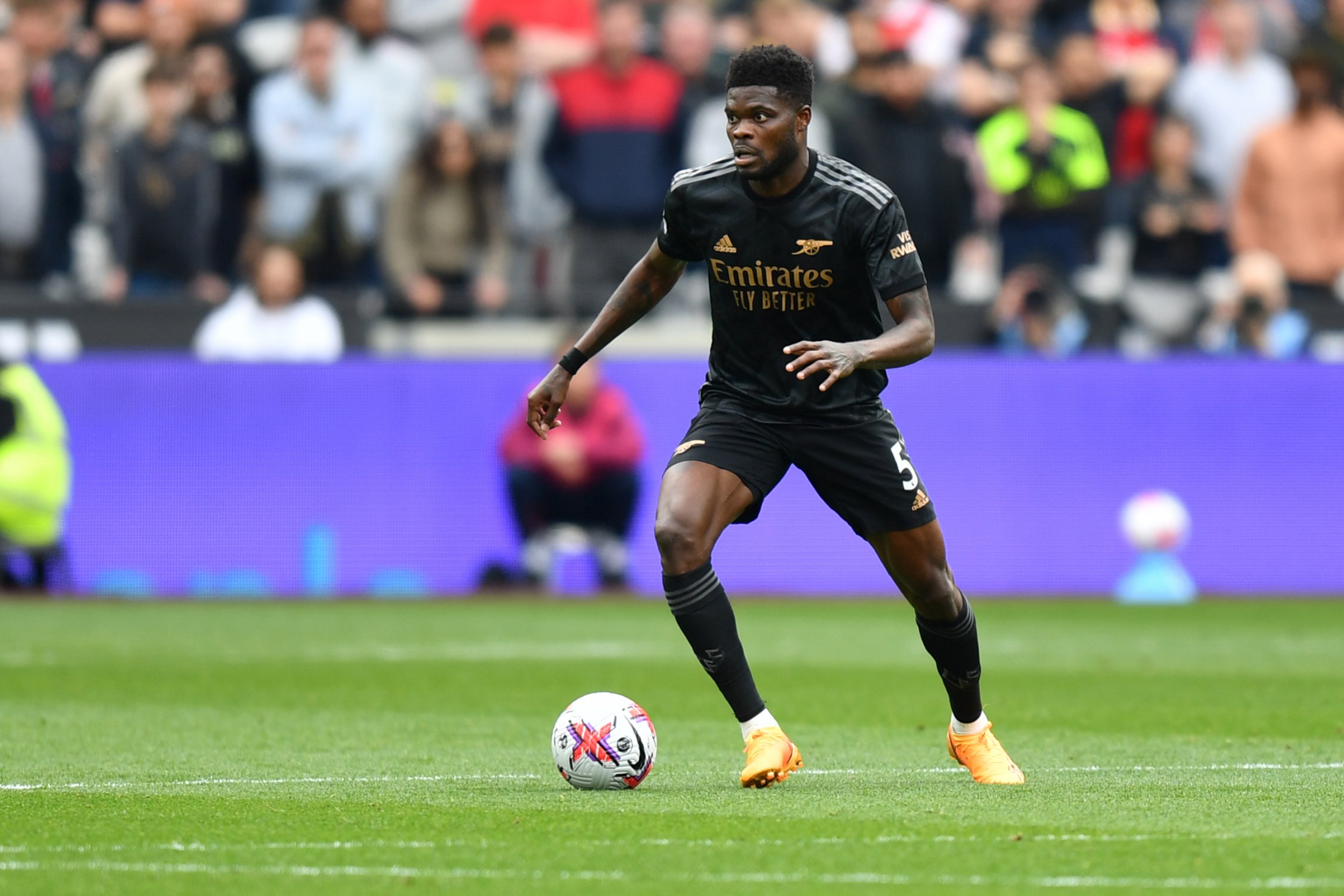 Jamie Carragher has criticised Thomas Partey's performance in Arsenal's 2-2 draw with on Sunday.
The Gunners slipped up again in the title race as they threw away an early two-goal lead against David Moyes' side.
Arsenal centre-back Gabriel Magalhaes has been heavily criticised for his foul which gave West Ham their penalty in the first half, but Carragher believes Partey is also culpable for losing possession in the build up to the incident.
' was really poor, I must say that,' told .
'You don't try a trick like this, you shouldn't even do it in training, trying to flick it past someone on the edge of your own box, again, it's complacency.'
Speaking on Partey's performance during the game on Sunday, Carragher added: 'Thomas Partey's been fantastic this season for Arsenal, but this is the worst I've seen him play.
'He's just not at the races at all.'
Carragher also accused Arsenal of being 'cocky' and 'complacent' after failing to hold on to winning positions against Liverpool and West Ham.
'When you're in the run-in for a title, there's always that question mark against a team who haven't won it before of, 'have they got the nerve?' said Carragher.
'And when they lose a game like this or drop points 2-0 up last week and this week, have they bottled it?
'This idea that Arsenal have bottled it or haven't held their nerve, I think it's completely the opposite because when you talk about someone getting nervous in the run-in, you can't play as well as they did in the first half an hour at Anfield, or the first half an hour of this game [West Ham] – the football was out of this world.
"The problem Arsenal have had in the last two weeks is they've got complacent, they've got cocky.
'That game [against West Ham] was so easy. I couldn't believe there was a way West Ham could ever get back in the game.
'The only way they could get back in the game was by Arsenal doing something stupid.'
, .
, 
 and .