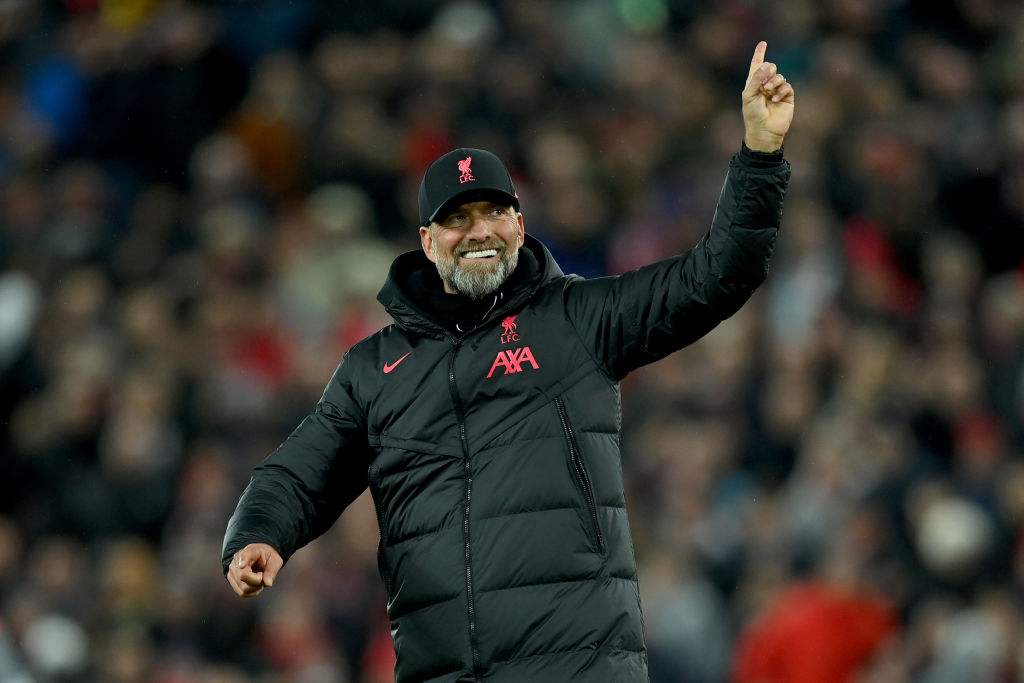 Jamie Carragher has revealed why Liverpool boss did not over-celebrate the incredible 7-0 win over rivals at Anfield.
over 's team with United having now conceded 21 goals in their last five league games against Liverpool.
United have lost more Premier League matches against Liverpool than they have against any other side in the competition's history but Klopp did not go overboard with his celebrations at the full-time whistle.
The German boss is known to celebrate by pumping his fists towards the Kop but did not on Sunday, with Liverpool legend Carragher revealing the reason why.
Carragher told Sky Sports: 'When you see Liverpool put in a performance like that it makes you feel, 'How has it been that bad for a lot of the season?'
'When you win by a shock scoreline it almost knocks a bit of the celebration because Manchester United become the story more.
'Klopp didn't fist pump the Kop as you'd expect because I think of the scoreline and it feels like you're rubbing it in, in some ways.
'It gives Liverpool a huge fillip in terms of getting in the top four.
'It's really important that in terms of what they could do in the summer financially and maybe a player they could bring in.
'There's a lot of talk of Jude Bellingham and lots of clubs going for him.
'I still can't believe the games Liverpool have lost, the performances they've put in, they've still got a great chance of making the top four.
'There's still a long way to go but Liverpool at Bournemouth next week is a game you expect them to win. After that they've got a really tough week.
'[Manchester] City, Chelsea, Arsenal determines whether Liverpool make the top four or not.'