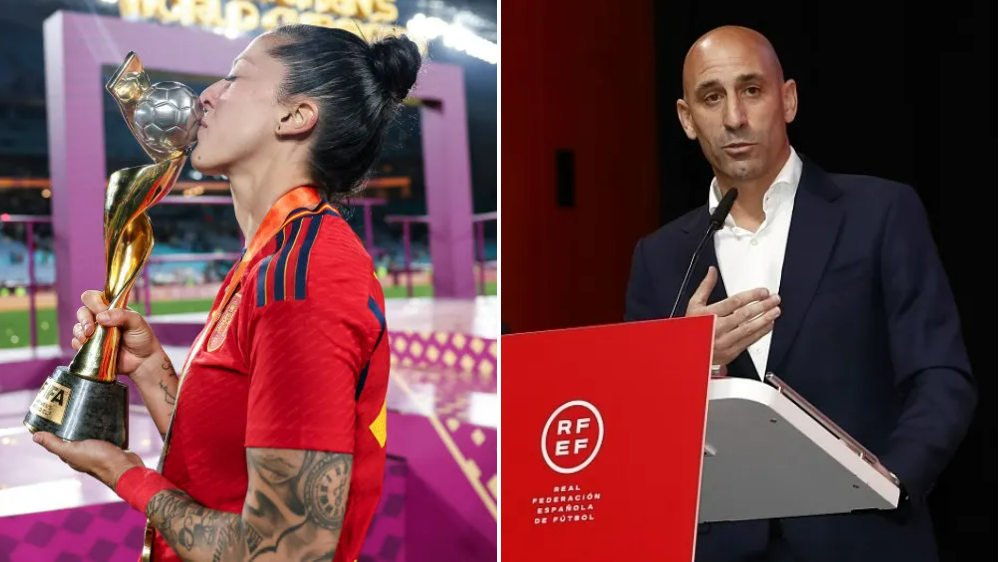 Jenni Hermoso and the Women's team will not represent their country until Luis Rubiales has been removed from his role as head of the Spanish football federation, a statement revealed.
Rubiales has refused to resign following widespread condemnation
Video footage also emerged of him grabbing his crotch in celebration while in close proximity to Queen Letizia of Spain and her 16-year-old daughter.
at an extraordinary general assembly called by the RFEF on Friday but instead
The 46-year-old added it was a 'spontaneous' and 'consensual' kiss that took place during the trophy presentation last Sunday.
But in a statement released on Friday evening, Hermoso reiterated: 'I want to clarify, that at no time did I consent to the kiss.
'I don't tolerate that my word is questioned, much less that words are invented that I haven't said.'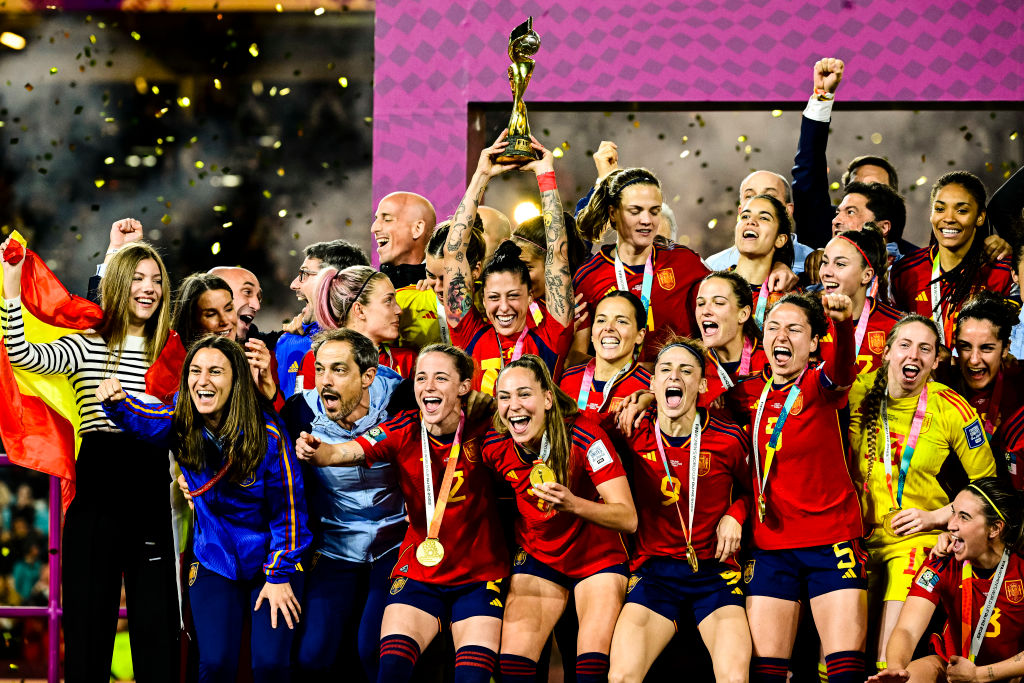 56 players including Hermoso and her World Cup-winning teammates signed the joint statement demanding Rubiales be sacked, insisting they will not play for their country again unless he is removed from his position at the top of Spanish football.
'After everything that happened during the delivery of medals of the Women's World Cup, we want to state that all the players who sign this letter will not return to a call for the national team if the current leaders continue,' the statement read, released by players' union Futpro.
The Spanish government has started legal proceedings to suspend Rubiales while Fifa has also launched disciplinary proceedings.
Rubiales' comments have received almost universal condemnation, perhaps the most damning from Barcelona star Alex Alexia Putellas, who posted on Twitter: 'This is unacceptable. It's over. With you my team-mate @Jennihermoso.'
Former Spain goalkeepers Iker Casillas and David de Gea also blasted the president of Spanish football with current Spain international Borja Iglesias insisting he will refuse to play for La Roja until the matter is resolved.
, . ,  and .