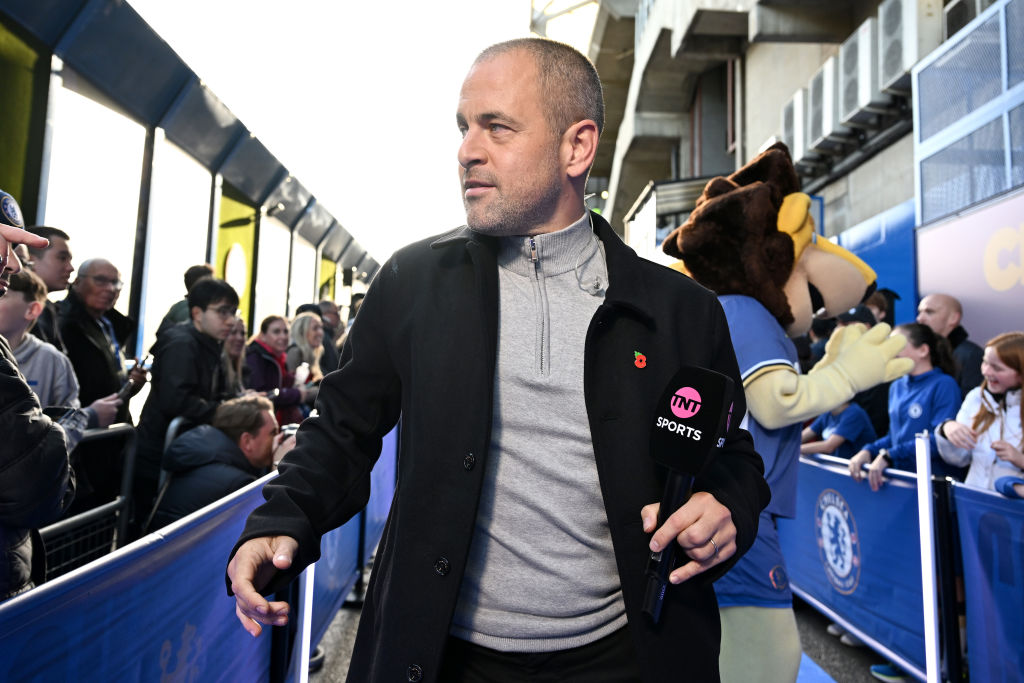 Former winger Joe Cole believes the Blues have slipped behind under their new ownership and feels the American consortium have not been receiving good advice.
The two teams face off in north London on Monday night in a match that sees return to his old stomping ground for the very first time.
Tottenham, now managed by , are the only team in the Premier League with an unbeaten record still intact and can move back to the top of the table with a victory.
Chelsea have had a more testing start to life under their new manager and have already lost four times, with a win only moving them up to 10th place in the table.
Despite their struggles on the pitch, Chelsea have invested heavily – around £1billion, in fact, over the course of the last three transfer windows – but Cole believes the team are not making significant progress and are now behind Spurs off the pitch.
'If you're asking me which team is in a better position, what club is in a better position, then 100 per cent Spurs are in a better position as a club,' Cole told TNT Sports.
'And, by the way, that's Chelsea's own fault with the owners.
'Respectfully – I've met them, they're brilliant guys in their own right – but whatever advice they're getting in terms of recruitment and putting in a structure, I don't think they're getting the right advice.
'You can't be where Chelsea were, three years ago Chelsea won the Champions League! And now mid-table – and it's looking mid-table again and we've spent a billion, so something has gone wrong.'
Despite his comments, Cole feels Chelsea are better positioned to win silverware this season, continuing: 'Well we're still in the Carabao Cup. I think that's the only thing Chelsea can win this year, I'm going to be honest with you.
'Man City and Spurs are out of it so that's two big hitters gone, and Arsenal.
'We've got Newcastle at home [in the next round] and maybe their head will be on the Champions League around that time.
'So Chelsea could be in the semi-final, so let's fast-forward there. And this team by February or March will be getting better because I've seen them getting better. So I think Chelsea could win that.'
, . ,  and .