has hailed for fronting up after a mistake in Manchester United's defeat to in midweek, while he has compared the new goalkeeper's start at the club to former stopper 's.
Onana arrived from Inter Milan over the summer to replace the outgoing Spaniard, who left at the end of his contract, bringing to a close a 12-year stint at the club.
Erik ten Hag's side have not been playing well so far this season and Onana has not really shone either, clearly at fault for Leroy Sane's goal in Munich on Wednesday night.
The Cameroon international volunteered to face the media after the game, accepting blame and admitting that he had a poor game, which Evans has hailed him for.
The veteran defender feels the new signing is being a little harsh on himself and although he may take some time to settle in at Old Trafford, Evans remembers De Gea struggling at first as well, before an epic spell in the first team.
'It's a big thing for him to do that,' Evans told of Onana's decision to speak to the media after the loss to Bayern.
'He didn't have to do that. But I think it's very difficult for any player coming to a new club to hit the ground running and maybe he's been a bit harsh on himself. I've seen that quite a lot. And I've experienced that myself.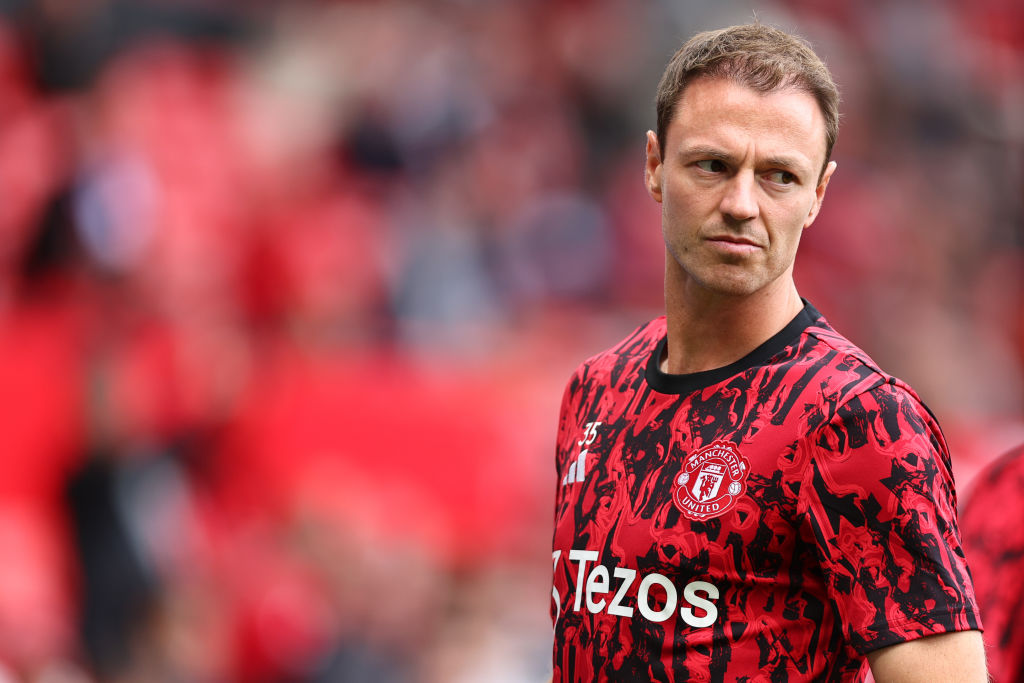 'He's replacing David de Gea, who was here for a long time. Again, remember, David at the start of his career at , maybe went through a bit of a tough time to settle in and we saw what sort of career he would go on to have for this club.'
Onana said after the game in Bavaria: 'It is difficult. We started very good but after my mistake we lost control of the game.
'It is frustrating for us, for me especially because I am the one who let the team down.
'The team was good, we didn't win this game because of me. we have to move forward. this is what it is like as a goalkeeper.
'I have a lot to prove. My start in Manchester hasn't been so good, not how I want. This was one of my worst games. We have big ambition.
'It's a tough time. We have to be together and work hard.'
, . ,  and .