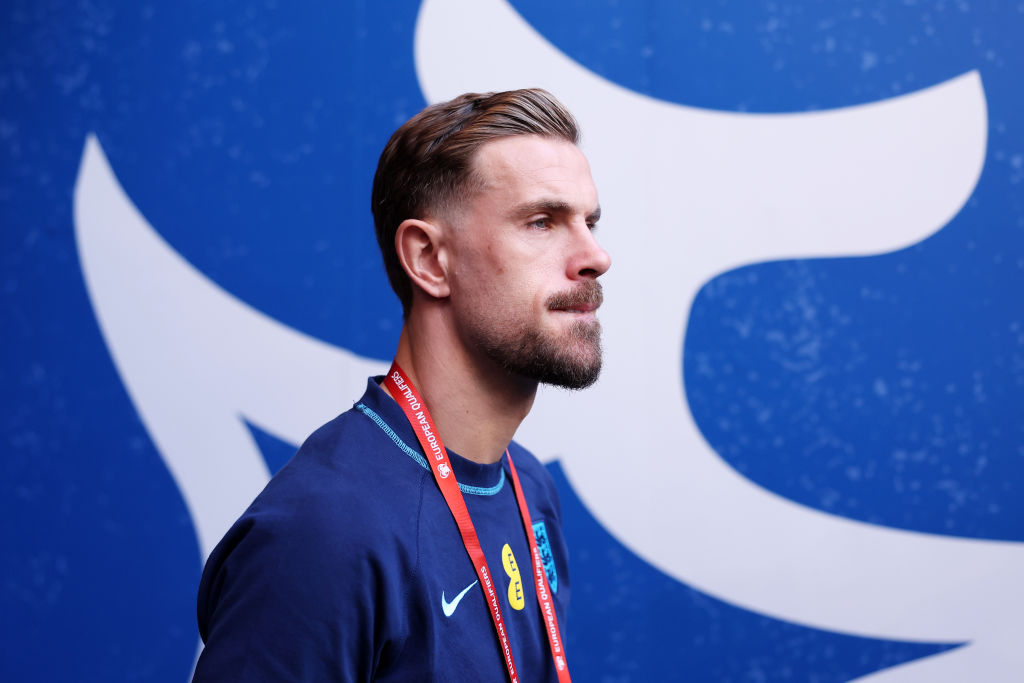 Jordan Henderson insists he has no regrets over his move to Saudi Arabia and that it is in fact a 'good thing' despite admitting that boos from fans hurt.
The 33-year-old captained England against Australia on Friday but was met with boos from some Three Lions fans, aimed at the midfielder for his move to Saudi side Al-Ettifaq over the .
In his first television interview since his move to the , Henderson admitted that the boos did sting, but he is not letting them bother him.
'Of course it hurts,' Henderson told . 'Every time you pull on that shirt it's a proud moment and I'm playing for my teammates, for the country, for the fans, so of course it hurts but at the end of the day the day that's part and parcel, I've had enough criticism over my career so far to be able to deal with stuff like that. I'm not the first player to get booed and I won't be the last.'
Asked why he thought he was being booed at Wembley, he said: 'A journalist said to us it's because I play in Saudi Arabia. It's a decision I made a few months ago now, it doesn't change who I am as a person.'
Henderson has been outspoken in his support of the LGBTQ+ community in the past, which is why his move to Saudi Arabia has been so heavily criticised, as homosexuality is illegal there.
The former Liverpool captain admits that people may no longer see him as the role model they once did, but insists that his move to Saudi Arabia can be a positive one.
'If that's what people want to think that's fine,' he said on his diminished role as an ally to the LGBTQ+ community. 'I look at it in a different way. Having someone like myself, with the values that I have in Saudi Arabia is only a good thing.
'Before I went to Saudi, they knew the groups that I've supported and helped in the past. Not once has it been mentioned that I can't do this, can't say that. Never been an issue at all.
'They know what my values are, they've accepted us and all they ask in return is for me to respect their values, religion, culture as well, which I've done.
'Of course [I still support the LGBTQ+ community]. My values haven't changed just because I've gone to a different country to play football.
'No regrets [on moving to Saudi Arabia]. Definitely no regrets.'
, . ,  and .