has confirmed is set for surgery on a shoulder injury but insists Liverpool have enough strength in depth to cope without the experienced left-back.
The long-serving defender dislocated his shoulder during 's defeat against last week and Liverpool fear he could be out until the New Year.
'There was a little chance we could try without [surgery] but a lot of experts says surgery would be the best in the long term,' said Liverpool boss Jurgen Klopp ahead of Saturday's Merseyside derby.
'In my experience you can train pretty quickly again [with this injury] but not football specific.'
Liverpool are fortunate Kostas Tsimikas represents an experienced and high-quality replacement for Robertson, but Klopp insists he is not the only player capable of filling in.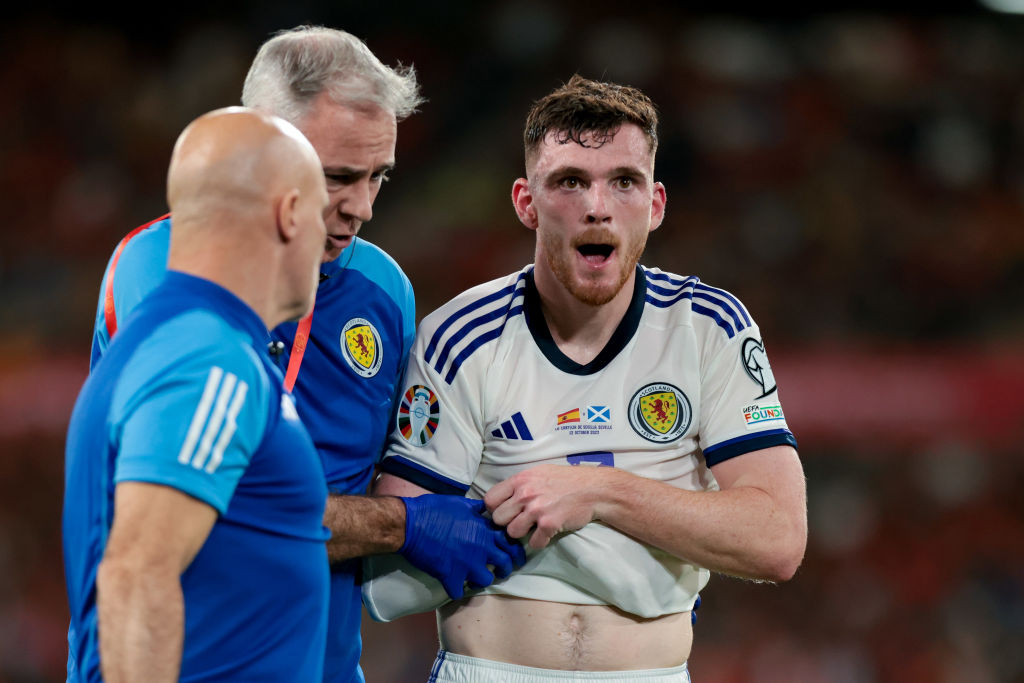 'Thank God it's not just Kostas who can step in. Joe Gomez, Luke Chambers can both step in,' he said.
'We have young players training during int'l breaks, the young kids show up, lots of talent and we need options, that's clear. KT is experienced but he cannot play all.'
Regardless who lines-up at left-back tomorrow, Klopp is anticipating a typically tight and frenetic encounter against and Everton side hoping to pull away from the relegation zone.
He said: 'It is uncomfortable when you tell me about my record. I couldn't be less interested in what happened in the past. We aren't thinking about this; we understand the importance of the game, the pressure. I can't remember enjoying the thought of a derby.
'There is a lot of intensity before a ball is kicked. We have to channel that in the right areas, with all the extra motivation from outside, make sure you play the way you want.
'That gives you a chance to win.'
, . ,  and .