says it was impossible to make football feel important on Sunday after Liverpool winger Luis Diaz's parents were kidnapped in Colombia the previous day.
Liverpool hosted at Anfield and won the game 3-0, with
With and completing the scoring it was a good day on the pitch for the Reds, but Klopp says the preparation for the match was as difficult as he has ever experienced given what Diaz was dealing with.
'How can you make a football game really important on a day like this? It's really difficult,' said Klopp.
'I never struggled with that, it was always my safe place. But it was impossible to do that [today], so we had to give the game an extra sense. That was fighting for Lucho.
'The preparation was the most difficult I had in my life. Didn't expect it, couldn't prepare for it. We try to help Lucho as much as we can. The only thing we can do is fight for him.'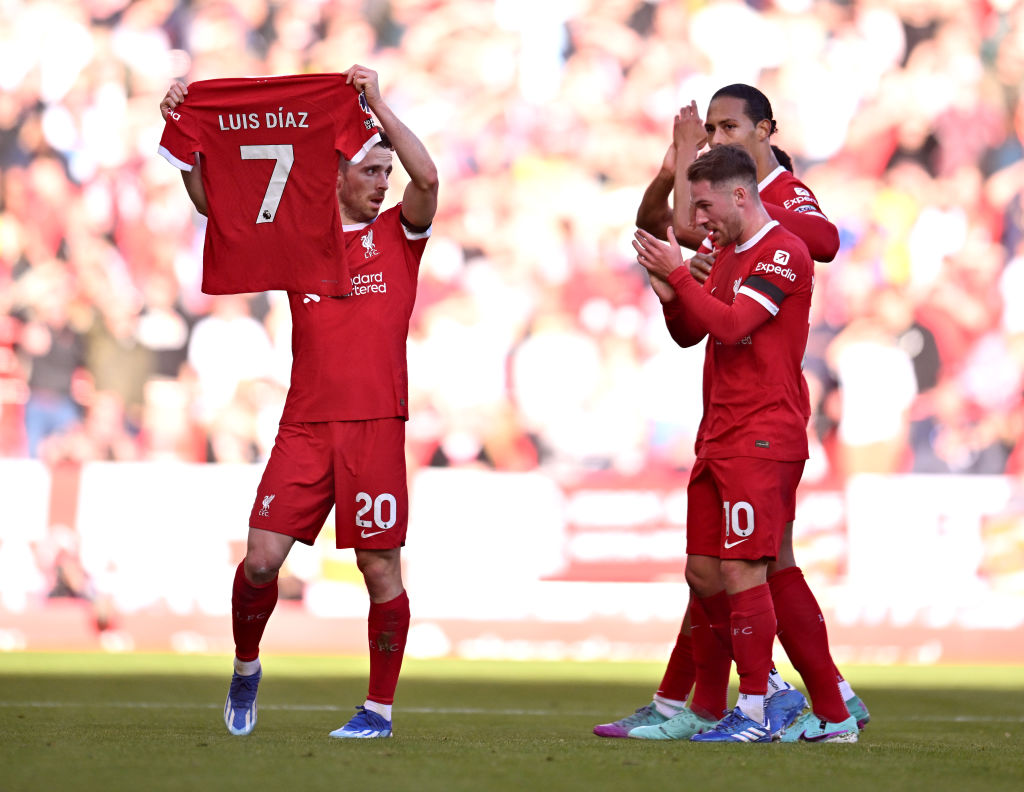 Jota said of the awful circumstances for the Diaz family: 'It's a situation we can't even imagine if we [have not gone] through that same situation.
'All we can say is we are here for him and hopefully the things work out well in the end.
'It's always nice to score goals and obviously for me it's really important. Especially today as well for Lucho. I was quite feeling that I was going to score; I actually played instead of him. We are all with him and it was an important moment for me, but for him as well. We're all with him and I think it was a nice occasion to show him that..'
, . ,  and .