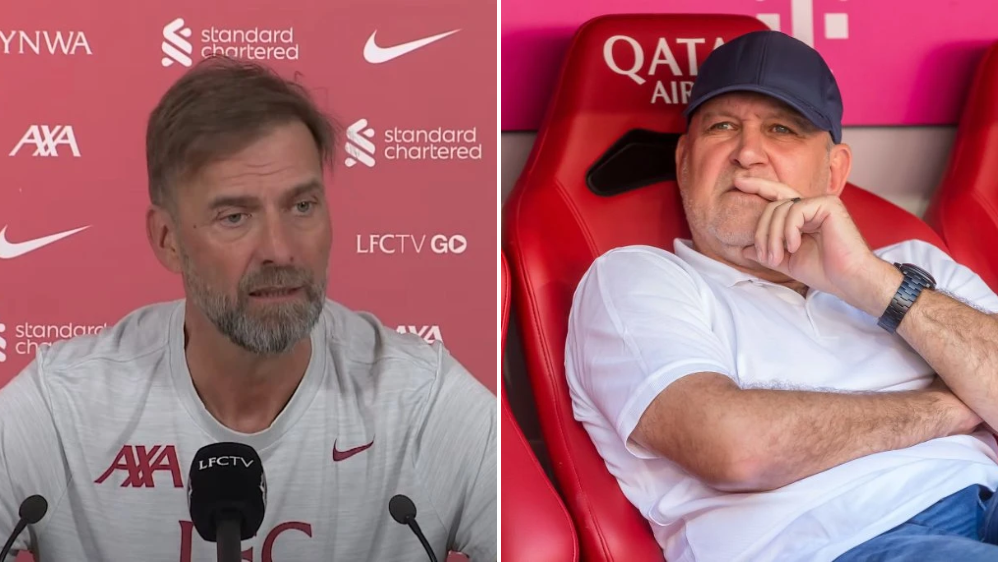 Jurgen Klopp has described Liverpool's potential new sporting director Jorg Schmadtke as a 'good guy and a smart guy'.
Schmadtke left Wolfsburg in February after four years with the Bundesliga club and is expected to replace Julian Ward at Anfield this summer.
Ahead of the 59-year-old's arrival at Liverpool, Klopp insists his fellow German has been 'very, very successful' with his work in the Bundesliga.
When asked about Schmadtke's potential move to Liverpool, Klopp said: 'I cannot speak about that but if it happens it would not be a ' signing' because we are both German or both know each other.
'That would have nothing to do with it.
'Jorg Schmadtke I've known for a long, long time, he probably knows me not as long as I know him because he was a much better player but we started in a similar moment, our 'second career', I became a coach at Mainz and he became a sporting director at Aachen, two teams at similar stages, from there we've known each other a little bit.
'I know he's a good guy and a smart guy. Very good at what he did in Germany, definitely, very, very successful.
'Character is good, personality is good, humour good, I know that from a few moments next to the pitch.
'We could talk about [Klopp's former sporting director at Borussia Dortmund] Michael Zorc… similar age group, similar situation, just a bit longer in retirement I know him much better.
'There are some good sporting directors in Germany you might not believe.'
, .
, 
 and .