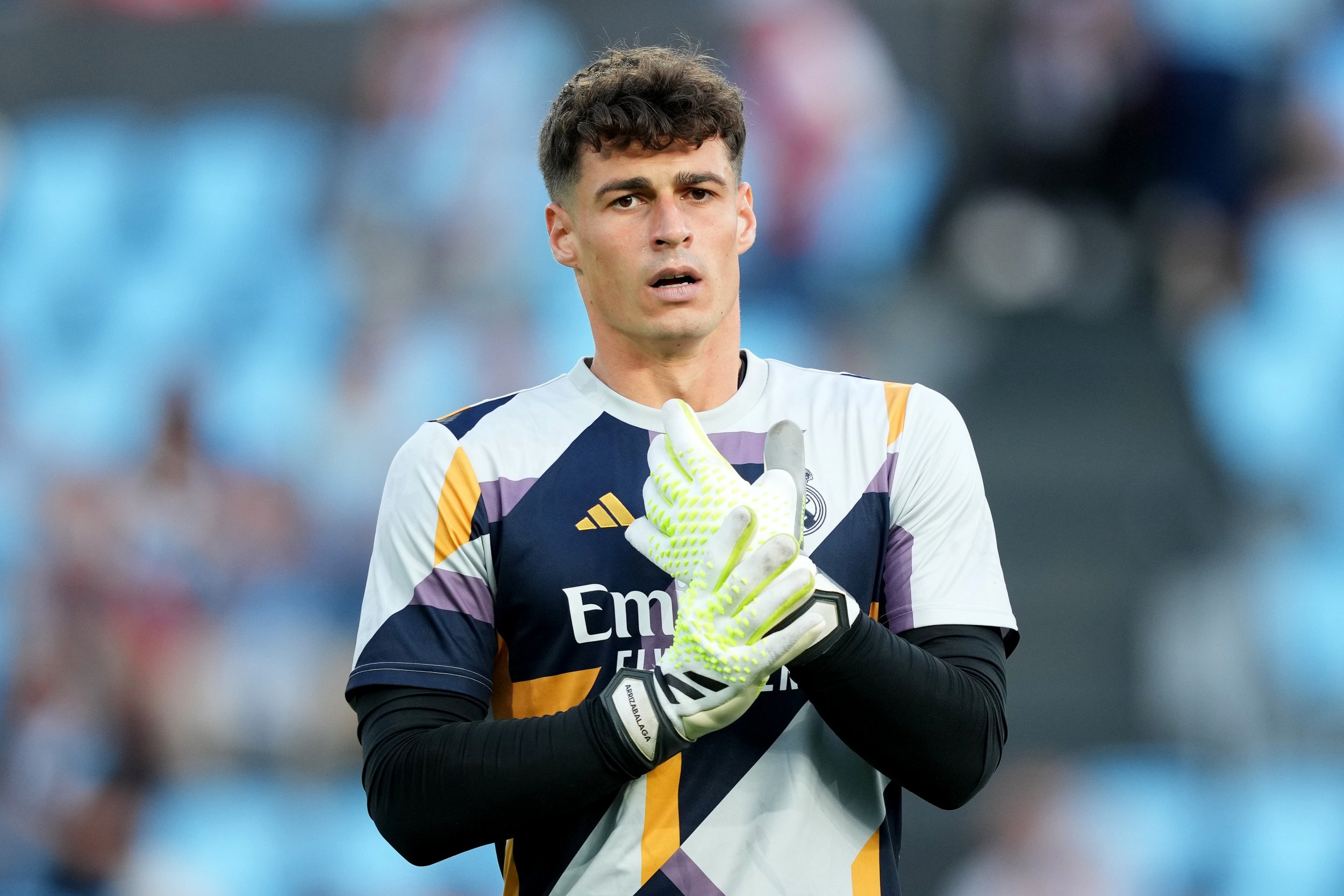 Kepa Arrizabalaga claims wanted him to stay at Chelsea before his loan move to .
The Spaniard looked on course to be Chelsea's first-choice goalkeeper for the start of the new season following 's exit and 's arrival from Brighton just a week before the new Premier League campaign began.
However, and Kepa returned to Spain on loan for the season.
The 28-year-old claimed he had received support from Pochettino about his place at Chelsea in the summer but admits he was keen to leave Stamford Bridge.
'Yes, it was very fast,' Kepa said in an interview with about his move to Madrid.
'It is true that at Pochettino wanted me to stay and he told me that I was going to play, that he trusted me, but I thought that a change would be good for me. I wanted a change.
' also called me and I was close to going to Bayern Munich. Due to circumstances such as the injury, unfortunately, of a teammate, the possibility arose.'
When asked about his opportunity to join Bayern despite his lack of playing time under Tuchel at Chelsea, Kepa said: 'Yes, well it is also true that although I did not play with him, the call reinforces a little that a coach, if in the first stage you have not played with him at all, then claims you or wants you on his team, this makes you feel good.
'In the end, Real Madrid is Real Madrid. When Real Madrid calls you, there are few things to think about.'
Asked about his interraction with Courtois, Kepa said: 'We've met every day except for the day of the operation and a couple when he was at home.
'We are at work every day in Valdebebas, we talk every day, we greet each other, we cross paths.'
, .
, 
 and .