La Liga president Javier Tebas has offered a half-hearted apology for his comments responding to the racial abuse of star Vinicius Junior.
Vinicius has been consistently subjected to racist chants over the years and following yet another incident during last Sunday's game at , the .
While almost all of the football community has rallied around the 22-year-old, Tebas did not, responding directly to the player on Twitter with a shocking message.
'We have tried to explain to you what La Liga is and what it can do in cases of , but you have not shown up to either of the two agreed dates that you yourself requested.
'Before criticising and insulting La Liga, you need to inform yourself properly Vinicius. Don't let yourself be manipulated and make sure you understand the work we have been doing together.'
These comments have been widely condemned and Tebas has now issued an apology, though his words suggest he is sorry more for how his message came across rather than what he actually said.
The 60-year-old told 'I did not want to attack Vinicius, but if most people understood it that way, I need to apologise. It was not my intention I expressed myself badly, at a bad time.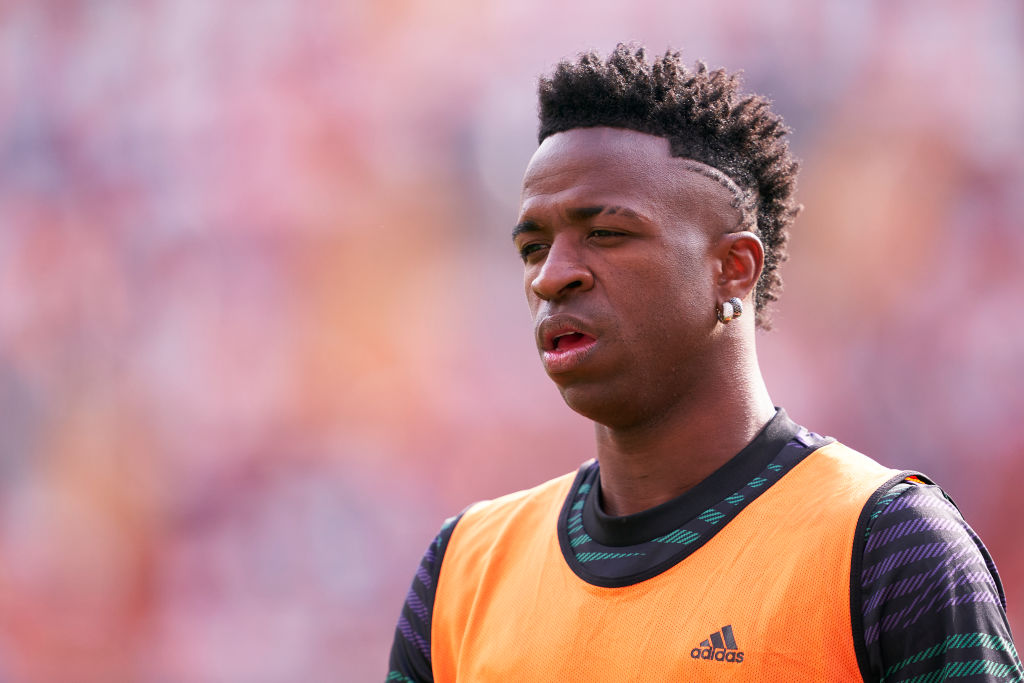 'Here is an issue that I always say to my [communication] team: when many people understand the message in a way, they are right. So, I have to repent.
'I think that the message, and the intention I had, an important part [of people], especially in Brazil, did not understand. But I had no intention of attacking Vinicius, but rather clarifying a situation, because Vinicius had recorded a video supporting LaLiga's actions.
'For me, Vinicius is an asset of Real Madrid, of Spanish football, and we want him with us. I feel sorry for what happened, and that's why we denounced it.
'And we didn't just denounce it: we took special actions at his games. We spoke to the clubs, so that they could provide more security, identify fans.
'LaLiga takes care of Vinicius. And, if they misunderstood what happened, I have to apologise.'
.
, .
, 
 and .